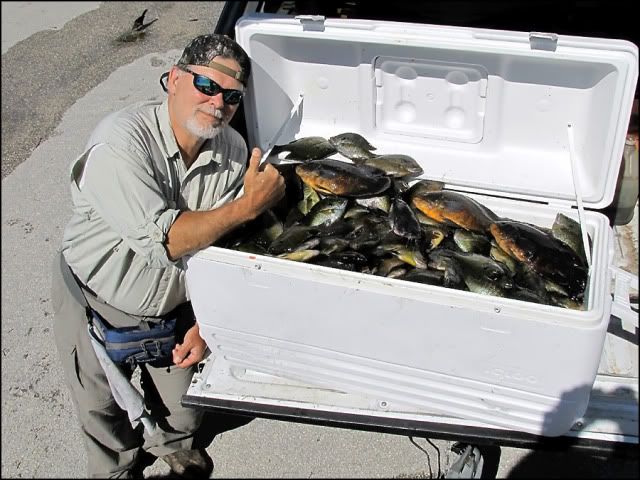 Mark, Mike, and Bill just returned from their annual 2-day fishing trip in the Florida Everglades.
This year they took along Tony - he's new to this annual jaunt.
Were they successful? Uh, yeah!
All I can tell you for sure - this was only a portion of what they brought home! Good job, guys!