Not long ago, I won some annual passes to Sea World in a local auction. We hadn't been to Sea World in years.
We had a great day there recently!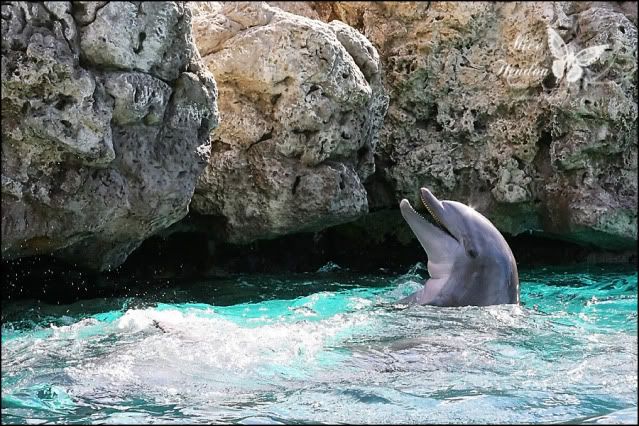 The dolphins were a lot of fun! They were circling around - splashing and playing - while they were waiting to be fed.


I was pretty happy with some of the photos I got.


We laughed as we watched them play!


And, they had a little competition for the fish the trainers were throwing out over the water.

Then we went inside to the lower level where we could see the dolphin swimming.
I don't really have a clue how to take underwater shots, these were the best of what I took.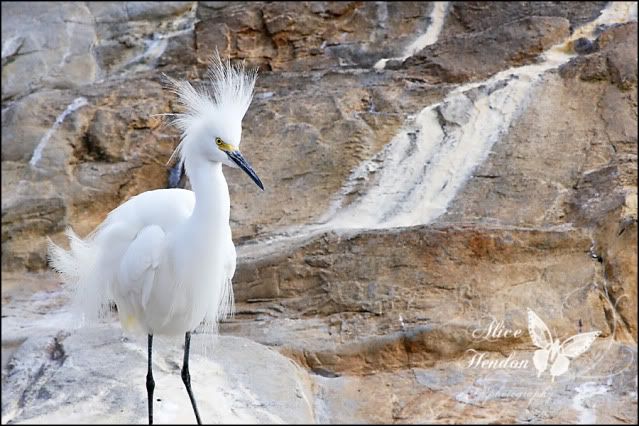 Next, we headed over to the sea lion tank. This was the coolest bird! And I have no idea what kind he is, except fluffy and pretty!


The sea lions weren't exactly happy with the birds getting part of their fish the crowd was feeding to them - hahaha!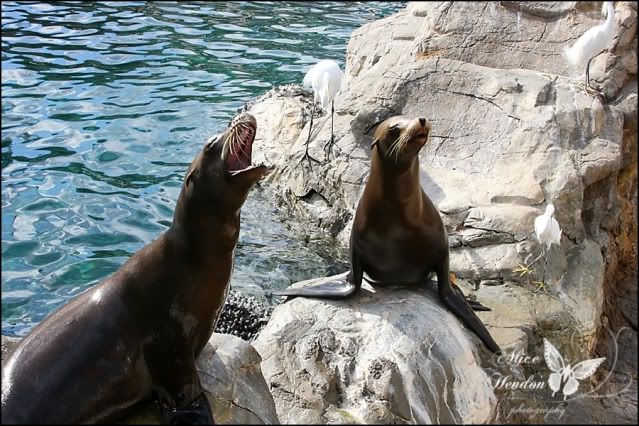 I never realized how loud sea lions could be! Unbelievable!


Then there was this little guy - sitting there all alone - waiting - and waiting!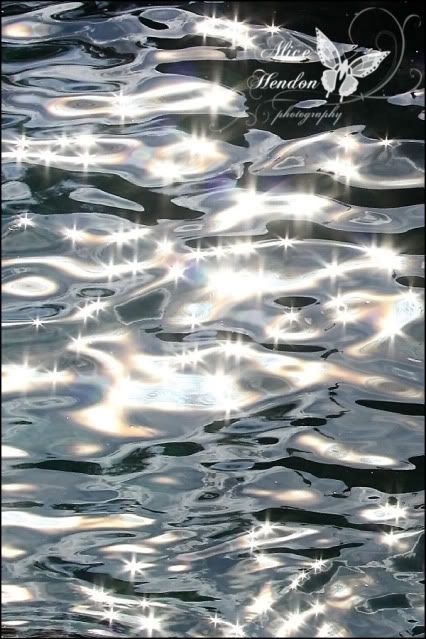 This is a close-up of the water in the photo above. I loved the way the sun was shining on the water -
making little starlight points in the sparkles! More photos to come soon from our day at Sea World :).