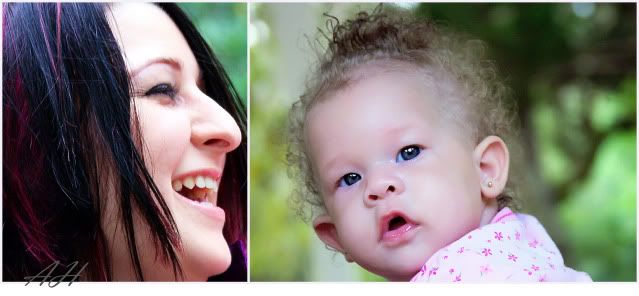 A lot of babies have come into our lives recently. And they keep getting cuter and sweeter! Doesn't this mom look as happy as can be with her precious four month old daughter?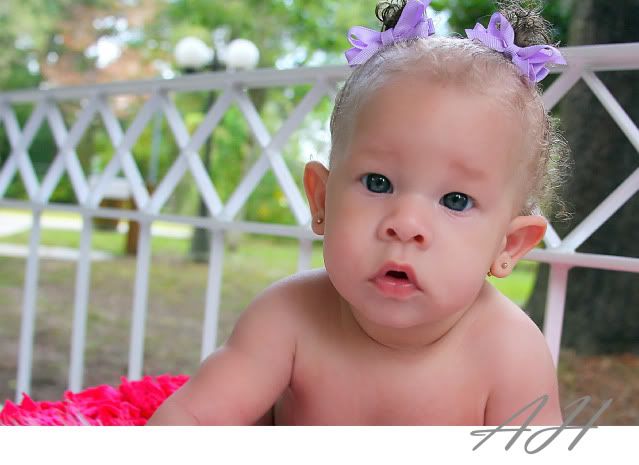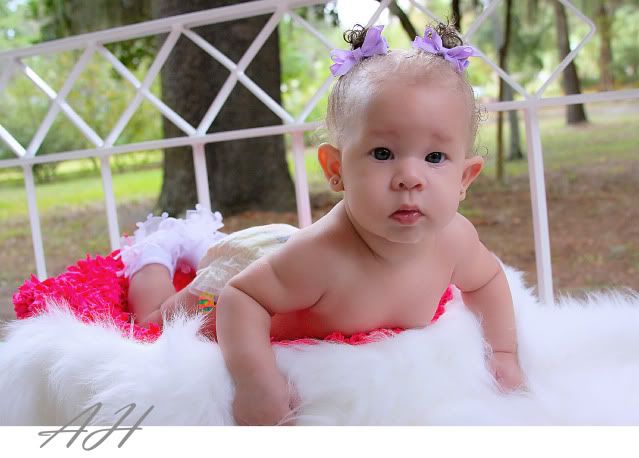 Jaslynn is already trying to sit up, so laying down in my basket was not her favorite thing to do that day - lol!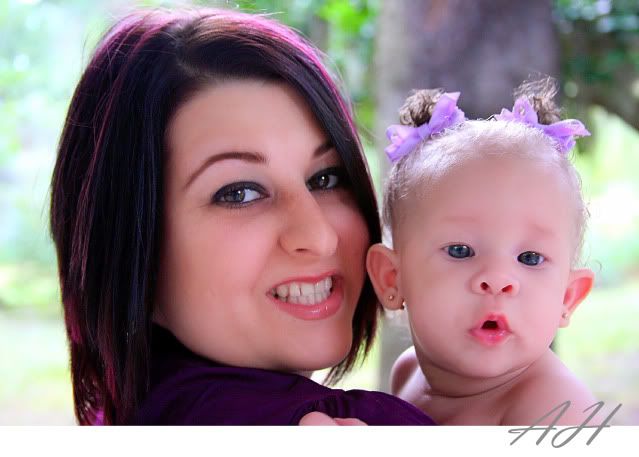 OK, everyone. For those of you who admired my burgundy streaks, this beautiful lady is my hairdresser, the one responsible! I wish I was brave enough to get pink streaks like she has, she looks great with pink streaks!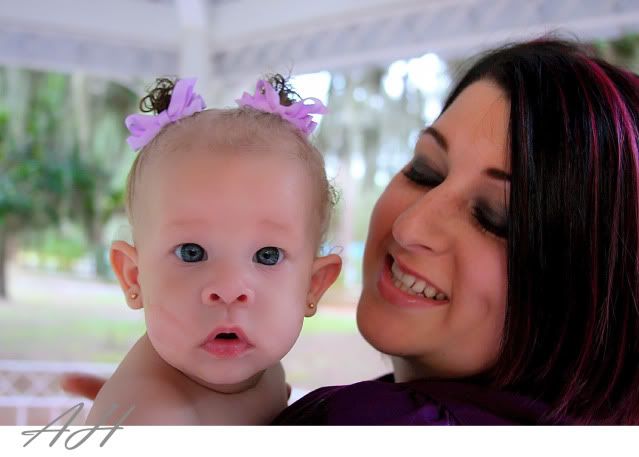 I have to stop here and point out the big lipstick kiss on the side of her face! You can definitely tell Jaslynn is loved - lol!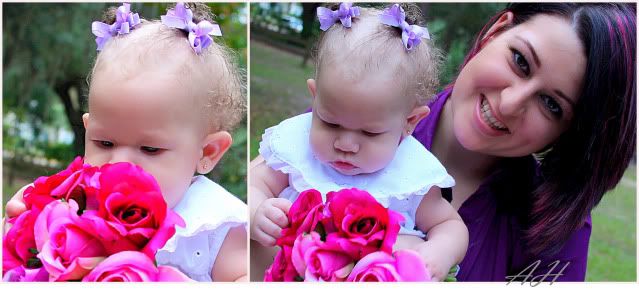 She was interested in the flowers. Isn't she adorable?


Mom and daughter both wore purple :).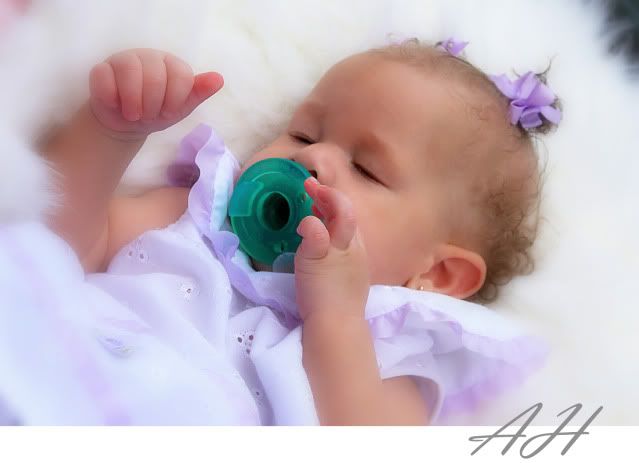 Jaslynn let us lay her down on her back for a minute, so I shot a whole bunch of pictures because we knew it wouldn't last long - lol!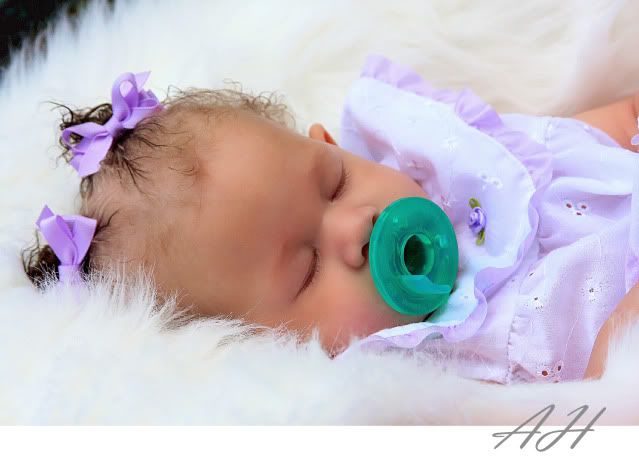 (And, Jaslynn wasn't really asleep. She was just pretending :O).)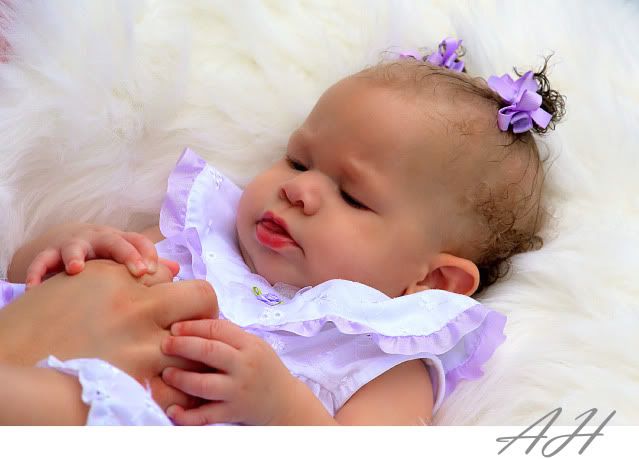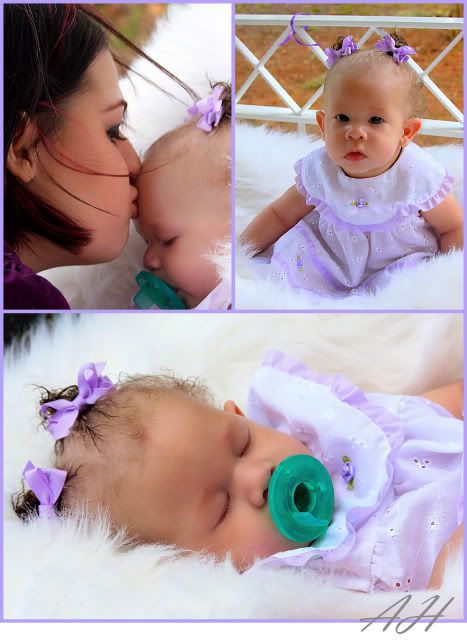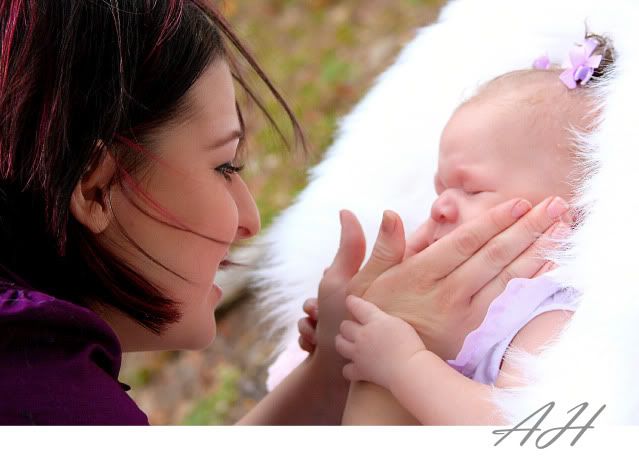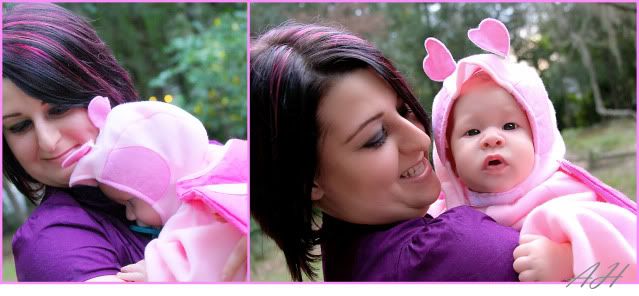 We did this photo shoot two days before Halloween. Jaslynn's mom was so excited to find this little ladybug outfit. Jaslynn, on the other hand, was not excited about wearing the fleece outfit in the 84 degrees temperature - lol! Can't say as I blame her. Again, we shot fast!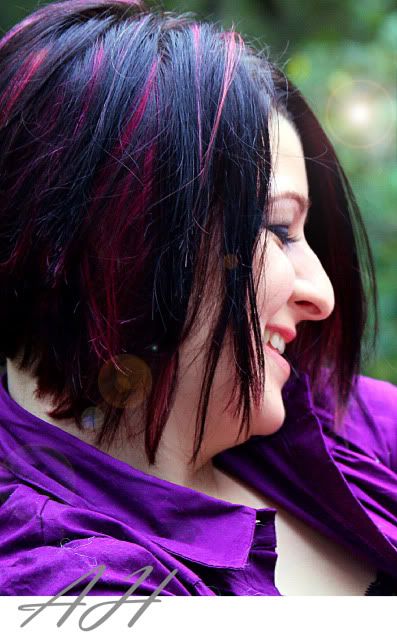 Just another shot of mom's hair :).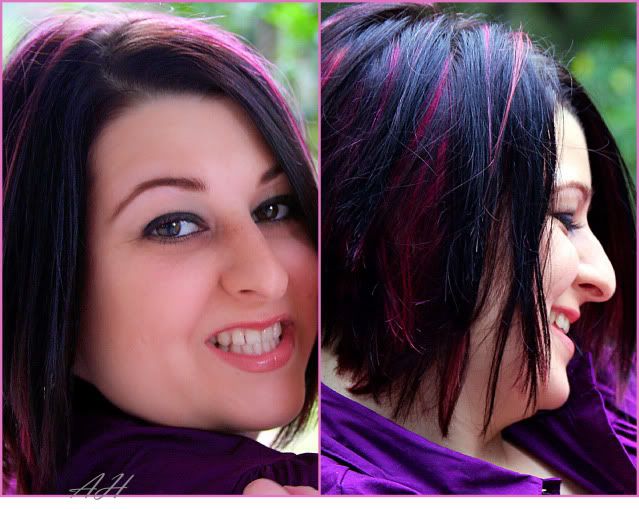 Isn't she beautiful? And, I leave you with this thought . . . . . . . .