This past weekend, Kali and I were honored to shoot a local wedding. The two flower girls were just precious!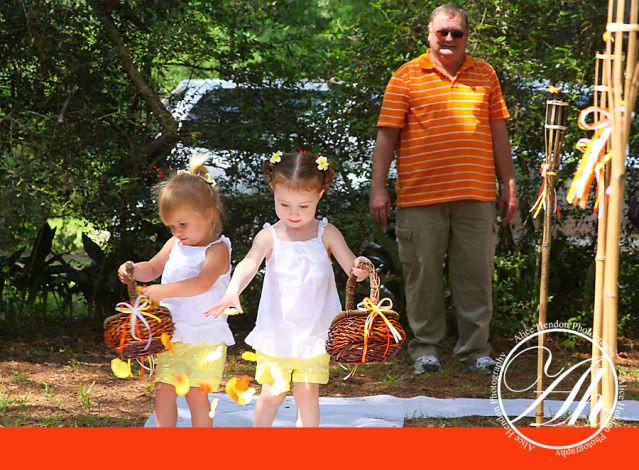 They made it onto the runner and stopped as soon as they got to the first bunch of people.


They eached grabbed a handful of silk flower petals and tossed them onto the ground.


Then another . . .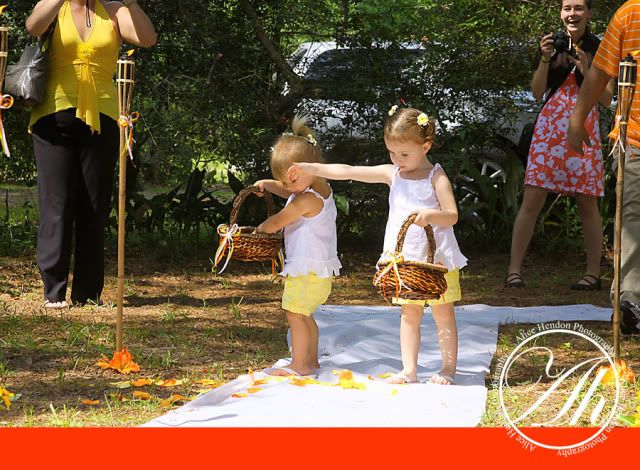 . . . then another. (I love the way Kali is laughing in the background :)).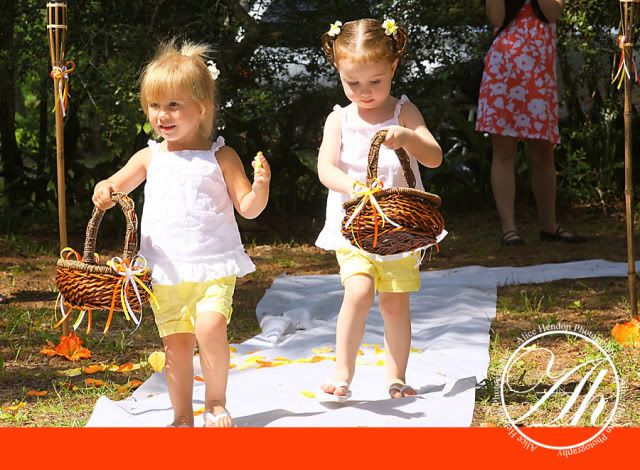 The bride's father finally talked them into moving on down the runner as everyone laughed and smiled at how cute they were!


And they proceeded on to the front, making a lovely escort for the bride and her father to follow.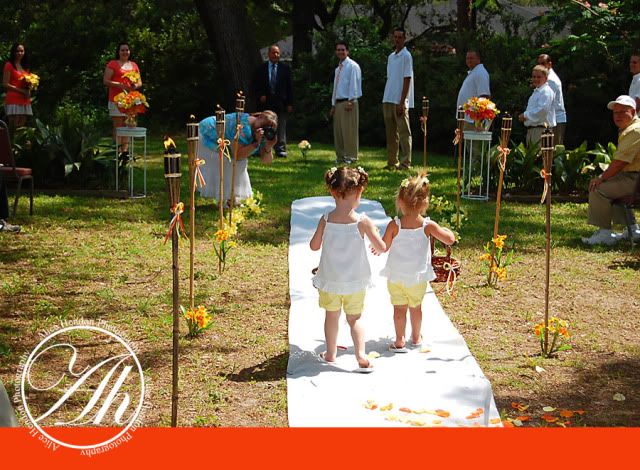 It is definitely hard work being a flower girl . . .


. . . but someone has to do it. And do it they did! So sweet and beautiful!