In His Wakes is a unique, exciting and impacting non-profit ministry that uses water sports to share the love of Christ in a most powerful and interactive way. In His Wakes is fueled by three passions ... people, water sports and Jesus Christ. If you share any of these passions, you are sure to be blessed by this ministry! (Copied from the In His Wakes website.)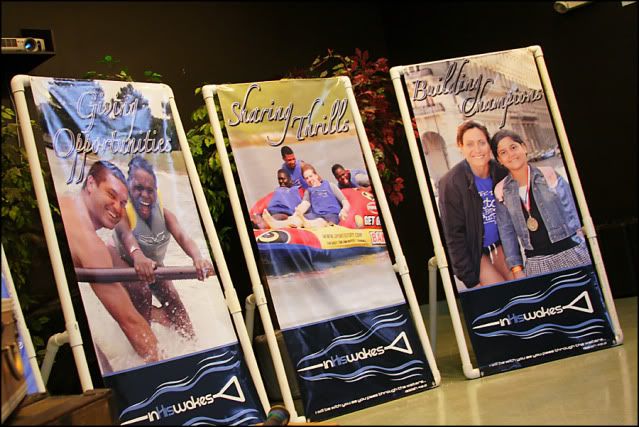 The mission of In His Wakes is to introduce people to the life changing power of Jesus Christ through the avenue of water sports. A Day to Remember provides an opportunity of a lifetime for predominately at-risk youth by giving them an unforgettable day on the water. This is just one small way In His Wakes reaches out to impact today's youth.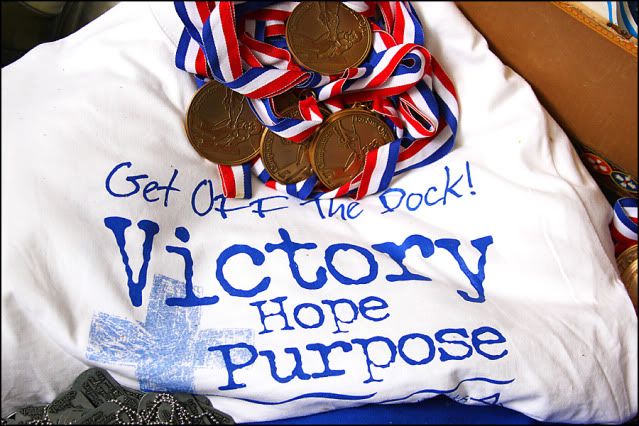 Their motto? Victory comes when you get off the dock! Get off the dock to experience His victory, His hope, and His purpose.


I was invited to attend In His Wakes' annual fundraiser/banquet/auction a couple days ago. They were having a silent auction, a live auction, a banquet, and some inspirational speakers.


The tables were decorated to represent various locations around the world. Each table was unique and lovely.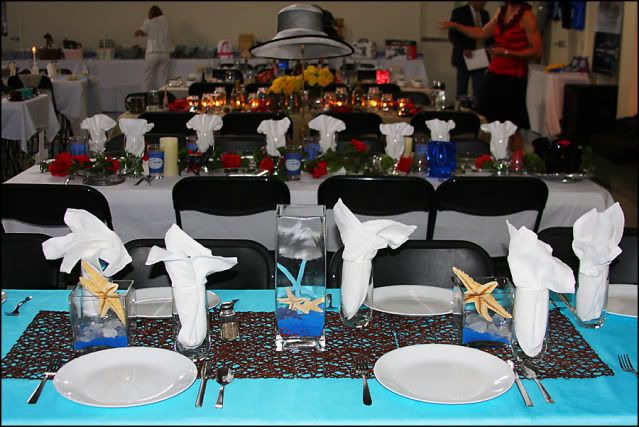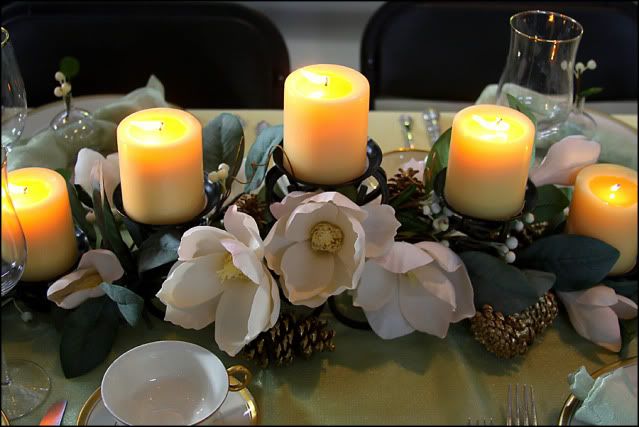 A lot of thought and work went into these tables. They were beautiful!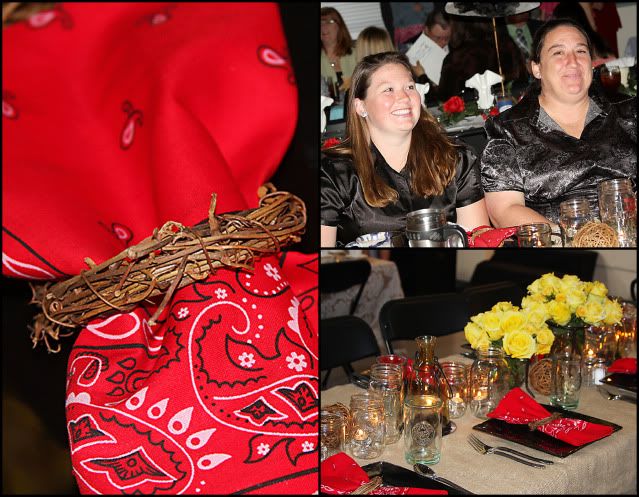 As people arrived, they were able to peruse the silent auction items and begin placing bids.


Items were donated by locals businesses, and individuals wanting to do something to help raise money for the IHW Ministries.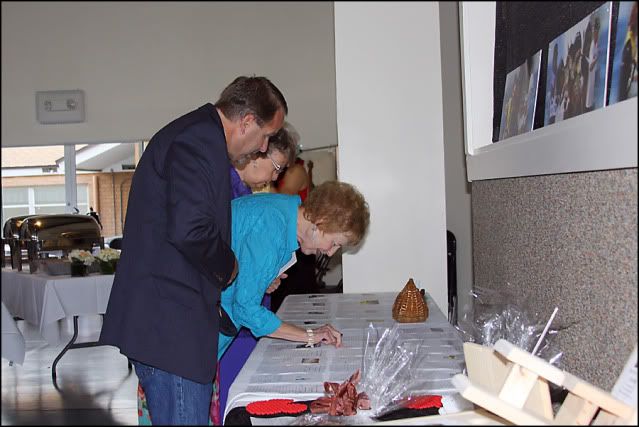 Many, many items were donated. Gift baskets, dremel tools, ski equipment, photography packages, Disney World and Sea World tickets, restaurant packages, vacation deals, and much, much more.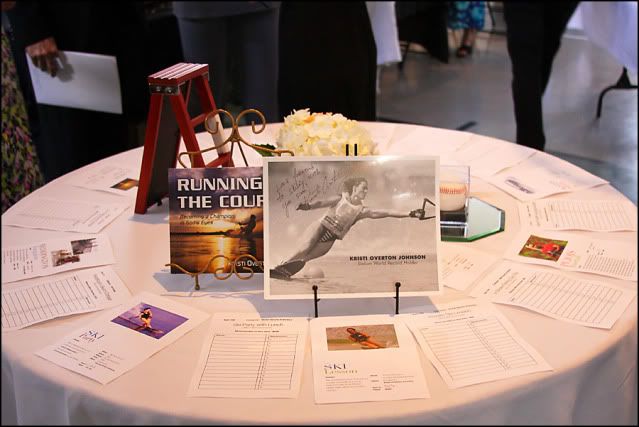 In His Wakes was founded by Slalom World Record Holder Kristi Overton Johnson, who holds over 80 professional water ski titles.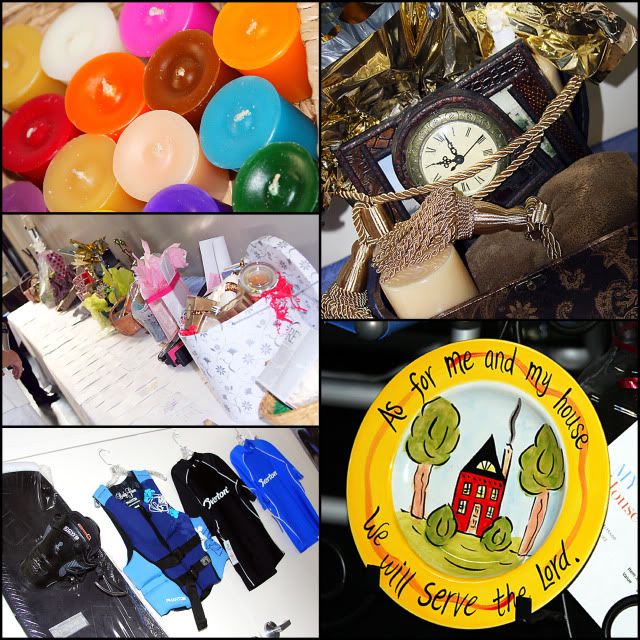 Special memories in the making.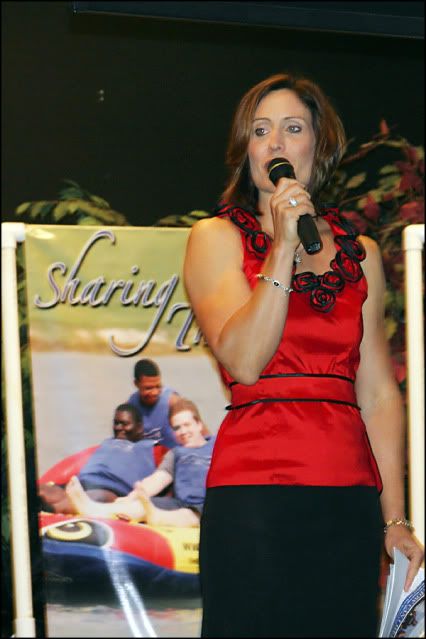 Founder Kristi Overton Johnson welcomed everyone and . . .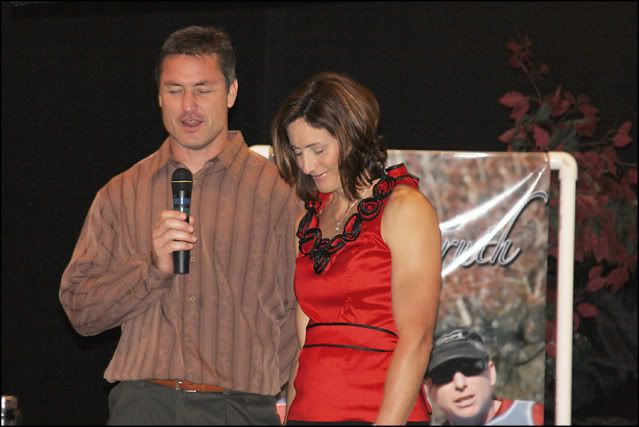 . . . her husband Tim prayed a blessing over the banquet.


The meal was catered by Blue Water Bay, and it was excellent!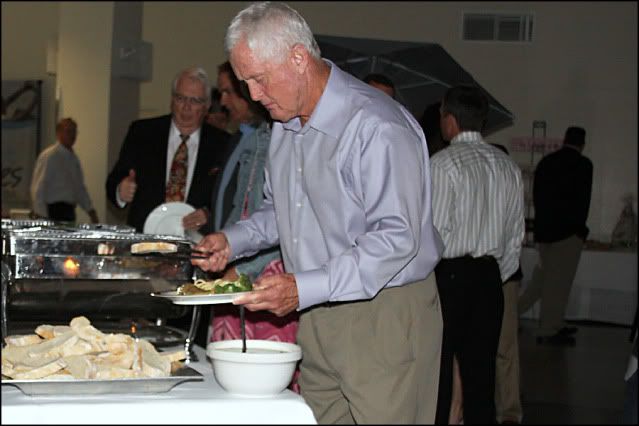 This is a shot of Kristi's dad. (Her mom was in the picture just above - the first lady in the serving line with the dark jacket on.)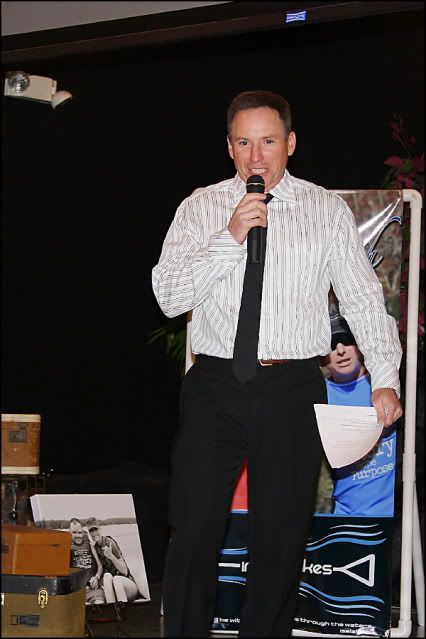 After we ate, the Day to Remember Coordinator Nate Miller opened the program by telling us a bit about his duties and the Day to Remember program.


We were blessed to have four participants of the program attend the banquet. They were each given an opportunity to tell us what their time in the program meant to them.


If you visit the website, you will see this young man having the time of his life in the water!


Then we moved on to the live auction. Cookies, pie, birdhouses, squirrel feeders, Disney tickets, an awesome painting, and a Myrtle Beach vacation were auctioned.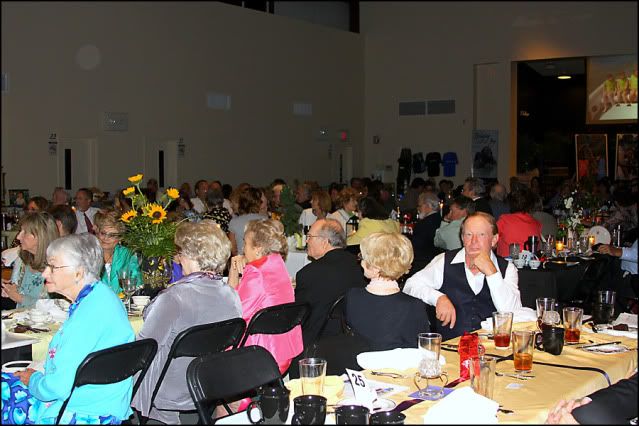 It was a great night for everyone there! Great food, great fellowship, a good time of learning, and being able to actually do something to help further the ministry. Thanks for asking me to come along and document the night! I really enjoyed the silent auction where I bought an Italian Cream Cake (delicious doesn't even begin to describe it!), a day with a local photographer, and two annual passes to Sea World!

If you would like more information about In His Wakes Ministries, please visit them at www.inhiswakes.com. If you would like to know how you can support their ministry, please visit their Partners page on the site for more information.