I'm going to try to post photos from tonight. Completely unedited - something I've never done before.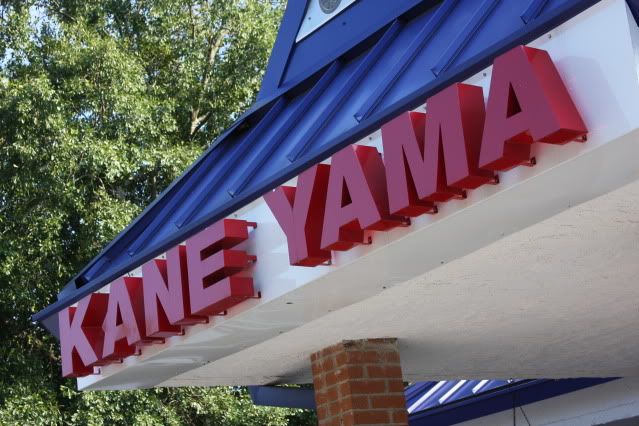 We stopped south of Atlanta to visit our brother-in-law and this is where we went for dinner.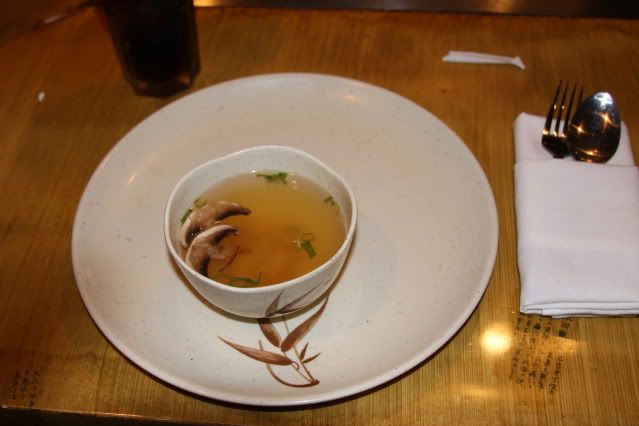 We started out with a little soup. Kind of bland, but OK.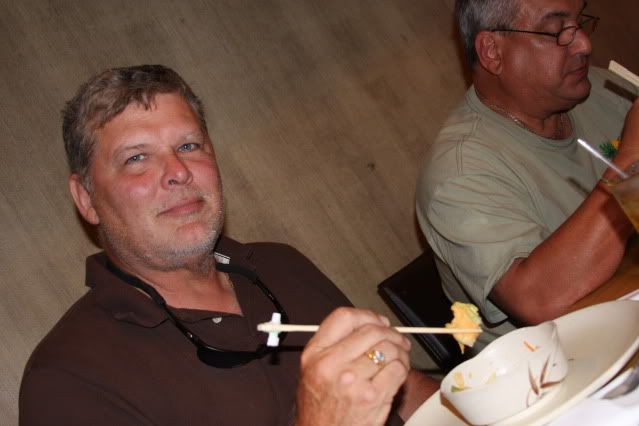 Then we moved onto some tasty salad. They brought us chopsticks with training wheels - for those of us who didn't know how to use them. This made it really easy.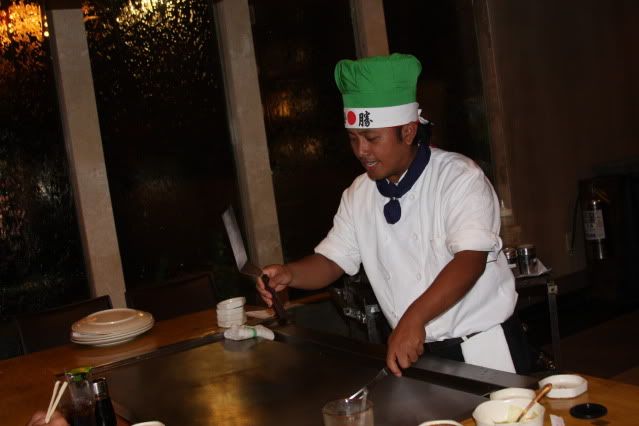 The chef came to our table top and started getting everything ready. He started off cooking us up a big batch of fried rice. Which was delicious!


The whole fire thing was interesting! Not really sure if it had a point - other than being really neat!


Lots of tasty vegetables! Yummy! There was sooooo much food - I couldn't believe it!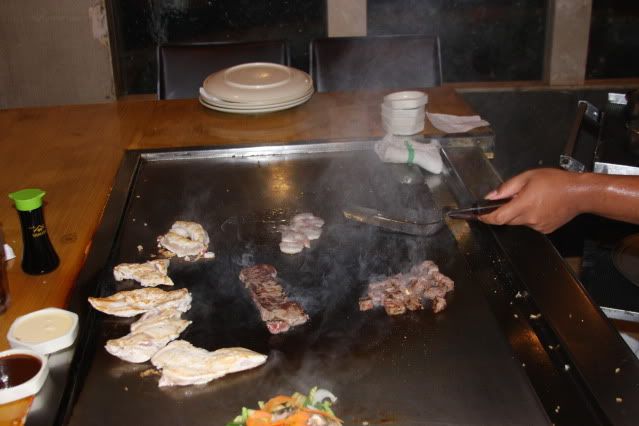 Cookin' up the meat! The boys had shrimp, chicken, and steak. I had shrimp, chicken, and lobster! Yummo!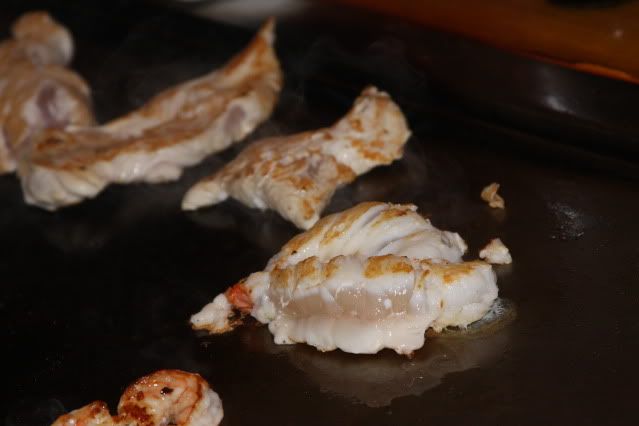 Said lobster :).


And we all dug in and ate until we were about sick - lol! Seriously!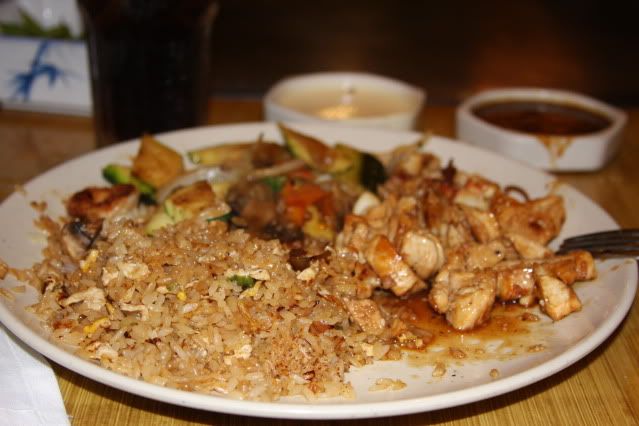 This is my plate. And, no, I did not eat all of it. Maybe about half. It was excellent!


I can't believe I'm posting this without edits o.O


I tried to get Dale to do a picture with me. I was going to reach in and smooch him on the cheek just as the lady shot the picture, but Mark stepped in between us. I told him what I had planned on doing, so he did it instead! Boy! Was Dale surprised! LOL!

Tomorrow? Back on the road and heading on in to Tennessee and Kali. Can't wait!