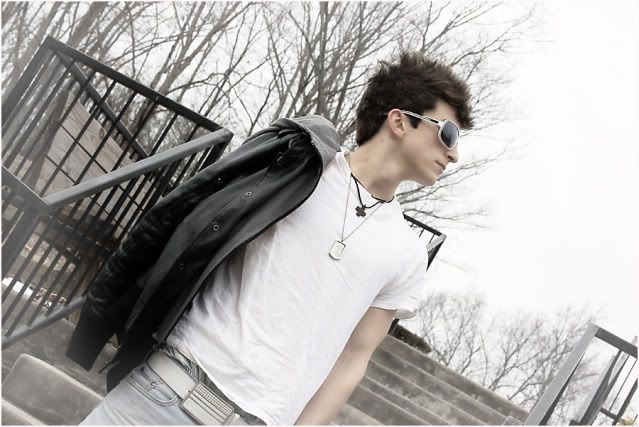 The i ♥ faces challenge this week is your
Best Face Photo in January
. I scanned through my shots from this past month and this one really stood out to me. I love the way it follows the rule of thirds - on an angle! Fence on the left side, the young man in the center, and the stairs to the right - perfect thirds :). And the lines of the gate and the stairs draw your eyes right to the subject of the photo. This was a totally impromptu shot, taken when the young man said to me in passing, "Mrs. Hendon, take my picture!" and I did - haha! This is the best kind of picture, totally spur of the moment!
Check out all the postings at i ♥ faces
here
, or enter your best photo from January!