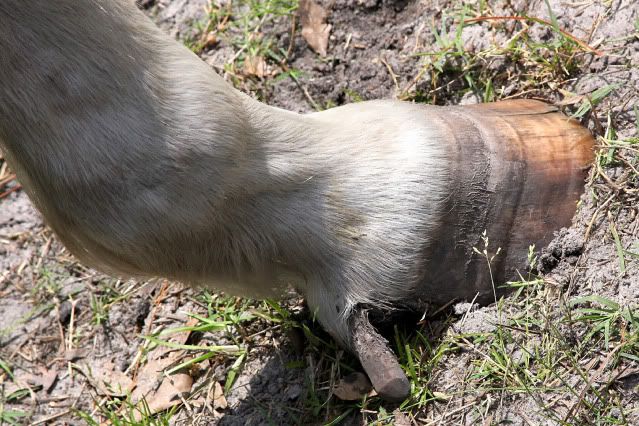 You might recall that some time ago, Gus received a hoof injury when he kicked a trailer hitch.

He had a surgical procedure and the hoof healed itself.


Lindsey called us last night and said Gus had re-injured his foot. Mark went out to the ranch to check Gus over. The part circled in blue is the part of the hoof that Gus had somehow broken and pulled out at an awkward angle. The arrow shows you where the hoof part is supposed to be located.


We have no idea what happened to his hoof. When we arrived to await the vet, we noticed that all the animals were huddled up in one location.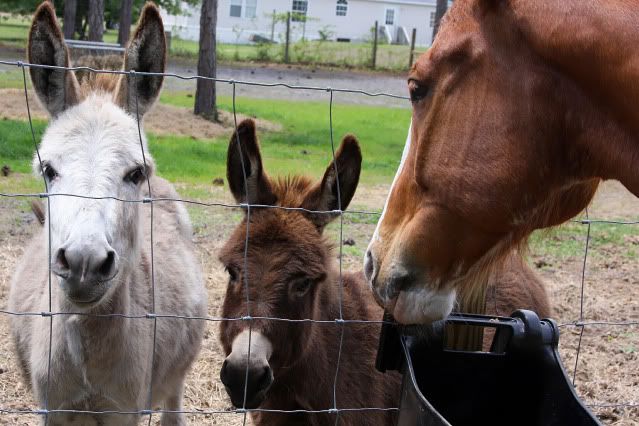 It seemed as if they knew something was wrong with Gus and they were his protectors.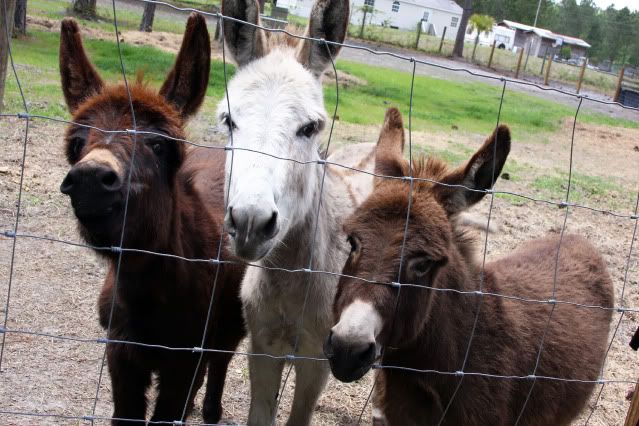 Aren't they cute little protectors?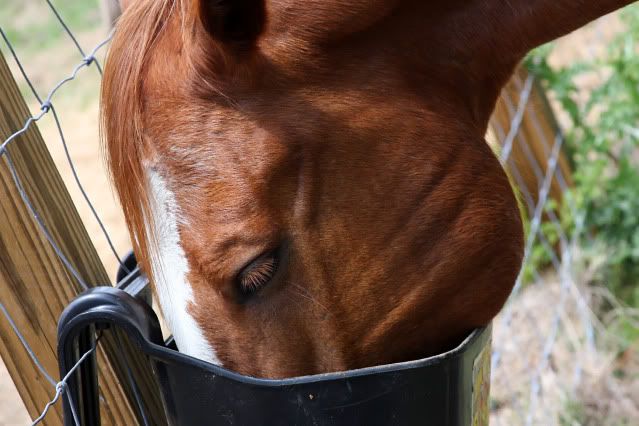 We gave Gus a little bit of feed while we waited for the vet. I think he looks like he's in pain.


The vet soon arrived to check Gus's hoof. Gus was not impressed when the doctor pulled on this section of broken hoof. Not at all! He stomped his good food almost right on top of Mark's foot. (Can't say that I blame him, either.)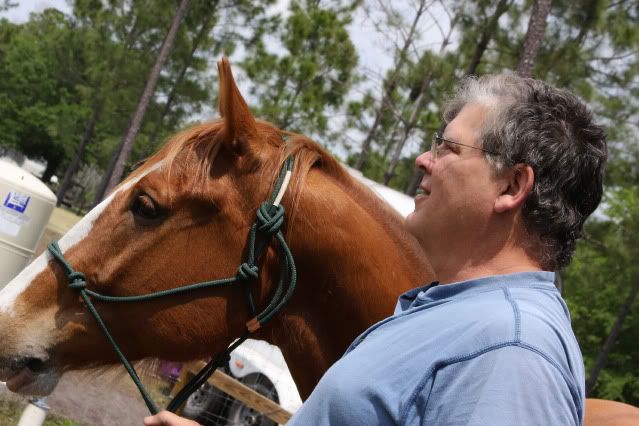 We know from experience that before the doctor can perform surgery on the hoof, that Gus has to be shot full of ketamine.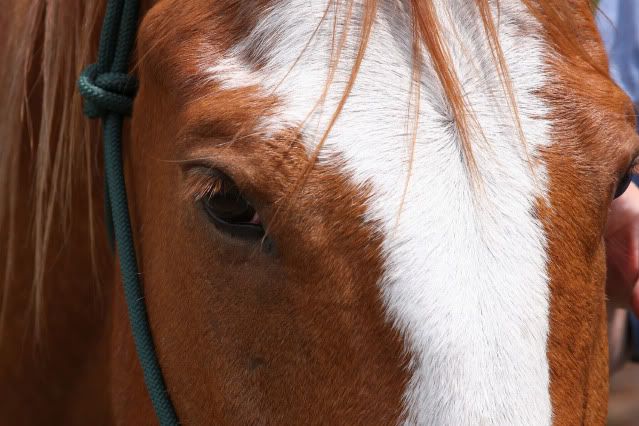 Then you wait for him to start looking like this . . .


. . . and this . . .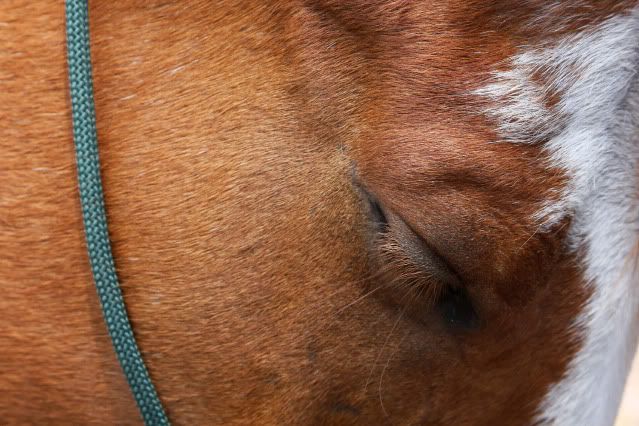 . . . and yes, even like this.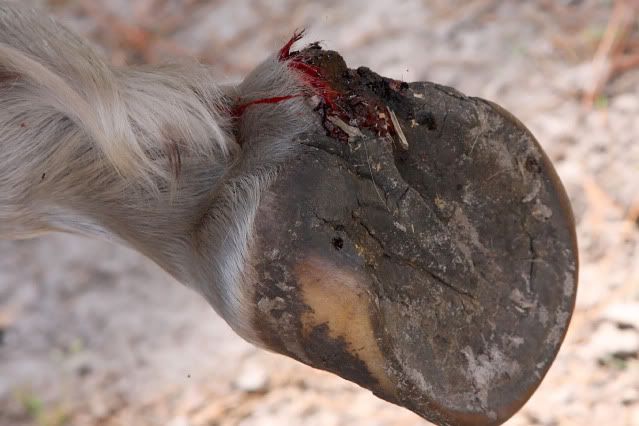 So that the vet can do this. Can surgically remove the broken sections, allowing the hoof to heal so that one day . . .


. . . we can again do this!