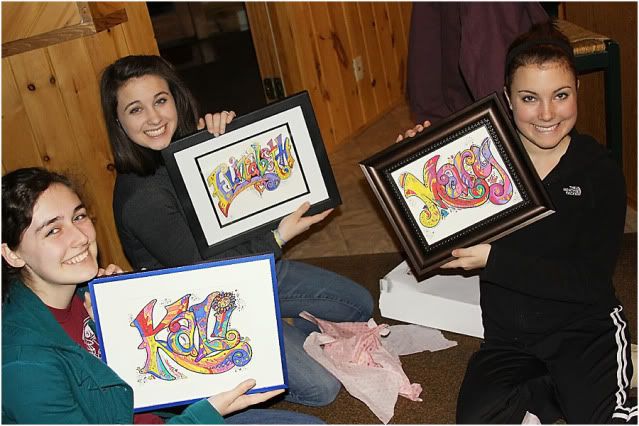 When we found out we were going to be spending Christmas in the mountains with some of our speech and debate families, I knew I wanted to do something special for our host family's daughters. Kali and their two are great friends! so I wanted to make it special.


I contacted Rick over at Organized Doodles and requested name doodles. What a fun idea! I told Rick a little bit about each girl - what they were like, what their interests were, basically why all three are special individuals. And, Rick took that information and made these awesome doodles.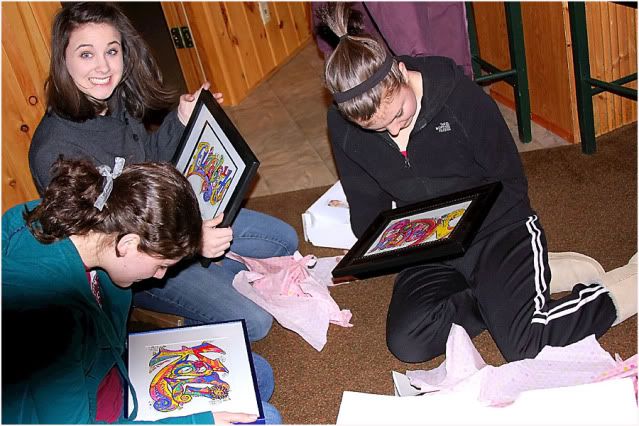 I couldn't wait. As soon as we got to the mountains, we broke out the packages and let the girls have them. What fun! They loved seeing their names drawn up by a professional. They looked for special elements in their own, then looked for elements that were in all three, and finally they had to be introduced to Eggy :) - my favorite part of any of Rick's doodles.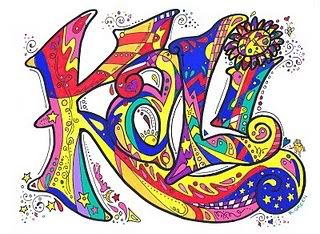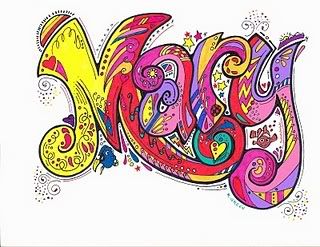 So, thanks, Rick! for making our Christmas visit special! Merry Christmas to you and your family!

(Please check out Rick's blog here.