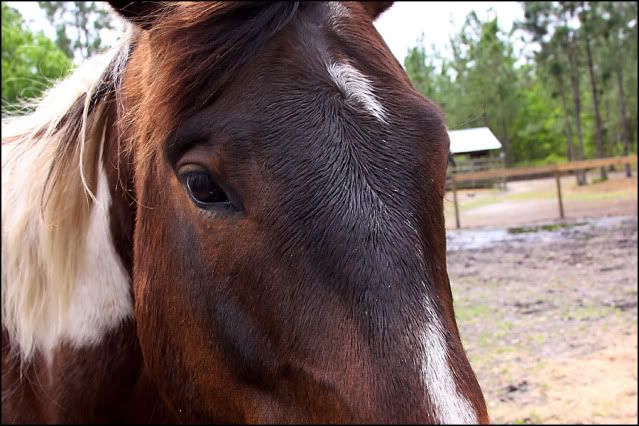 It seems that storms are all the rage now. Literally. All up and down the coast, and across the country, I keep hearing that storms and tornadoes are doing damage, causing injuries and deaths. About a week ago, we had a bad storm of our own. Tornadoes touched down within about a mile of our house. Our area was fortunate, we had some damage to homes, mostly caused by downed trees, and a lot of tree damage and fields torn up. No deaths that I heard about. Like I said we were more fortunate than many others across the country.


Mark and I drove out to check on the horses and donkeys. The first thing we saw were some seriously dirty horses!


The front field was covered in standing water and mud . . .


. . . and I think all three horses must have been rolling around in it. Filthy!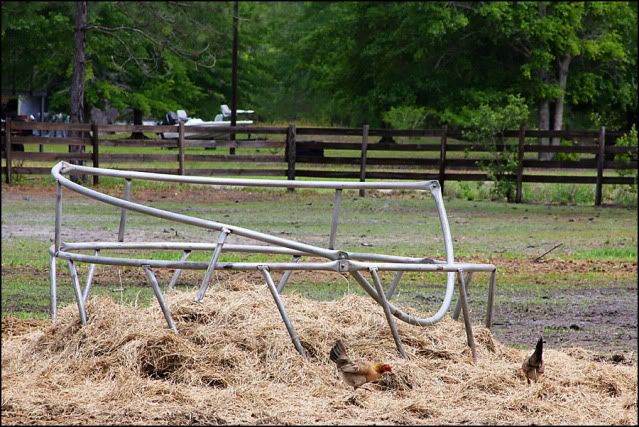 This was the next thing we noticed. No. Not the chickens. (They belong to the neighbors, but live in our field with our animals. They are always there.) We noticed the hay ring - the top half had been mangled up, stanchions were twisted, and the whole thing was basically coming apart. We ended up breaking the top half off the rest of the way so the horses wouldn't get hurt on it.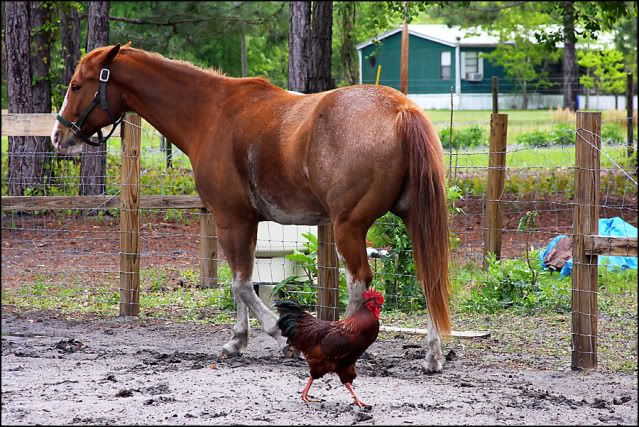 I mentioned chickens. They live with our animals and eat the feed they drop on the ground. But that doesn't mean that Gus has to like them. Notice the way Gus has his ears penned back. He is not happy.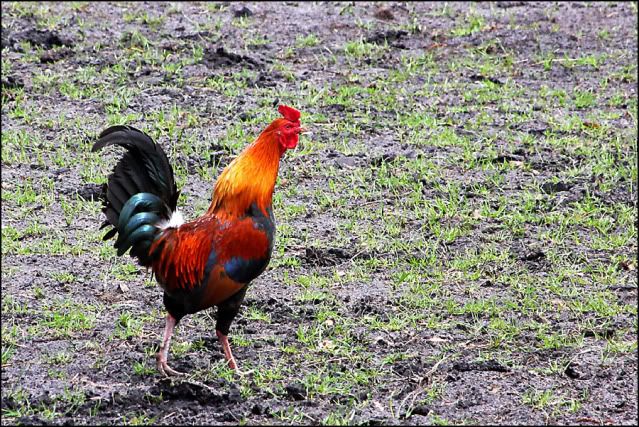 But seriously. What's not to like about this beautiful little guy? Gus just doesn't want to share his food! Hahaha! Maybe with all the rain from the storm our grass will start growing again.