Want to make a desktop collage to run as your computer wallpaper, but don't know how?
Recently, I received a newsletter from Scrap Girls which gave simple step-by-step instructions to making a desktop collage.
I used photos from a family photo shoot and compiled this collage. Nothing fancy, nothing hard to do.
Just an opportunity to give this family something beautiful to look at every time they sit down at their computer.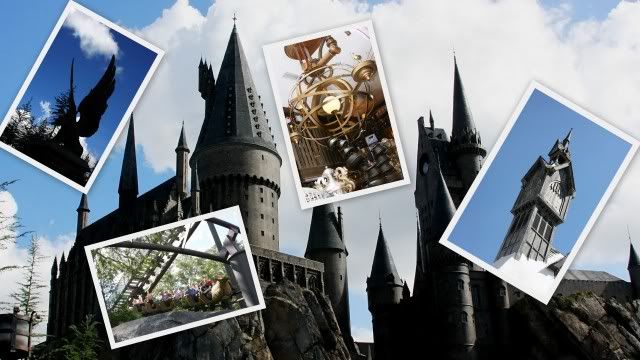 For myself, I used photos I had taken at the Wizarding World of Harry Potter in Orlando.
To make your own desktop collage, check out Scrap Girls here: http://www.scrapgirls.com/NL/SG_News_120202_Thu_Collage.html
You need to scroll about halfway down into the article. Scrap Girls sends out a daily email, if you are interested,
with digital scrapbooking tips, examples, instructions, and they even have a store.
Have fun making your desktop collage!