What a gorgeous venue for a wedding! The place is called Something Special and it's located in Newnan, Georgia. Beautiful home, beautiful garden, and it comes with the wedding planner, catered banquets, photographers, preachers, musicians, the works. All you have to do is show up :). You can check out Something Special here.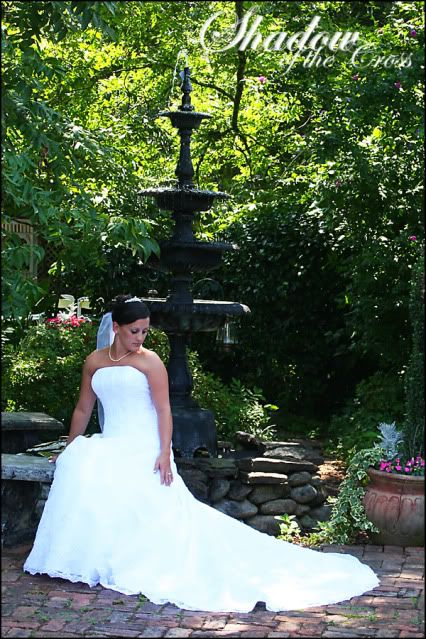 Kelly was an absolutely beautiful bride!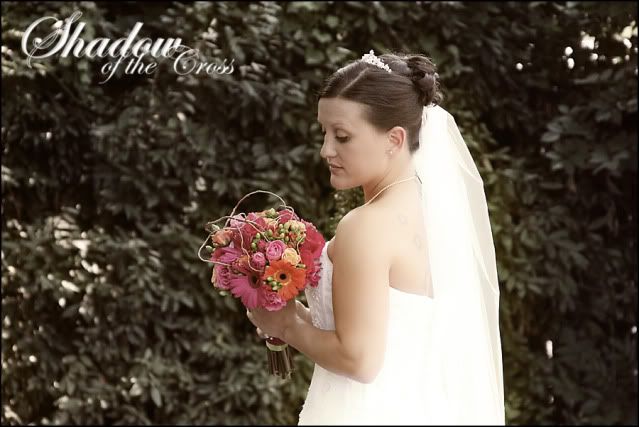 I loved her dress, and veil, and tiara, and her white beaded flip flops. Perfection!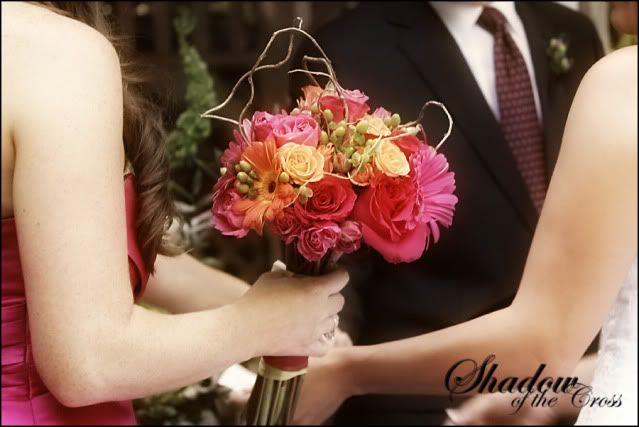 The flowers were wonderful! The colors rich and vibrant! They were provided by The Perfect Poppy, also of Newnan. You can check them out here.


Kelly and Tyler were made for each other. They complement each other's personality perfectly.


And, isn't that part of what it's all about?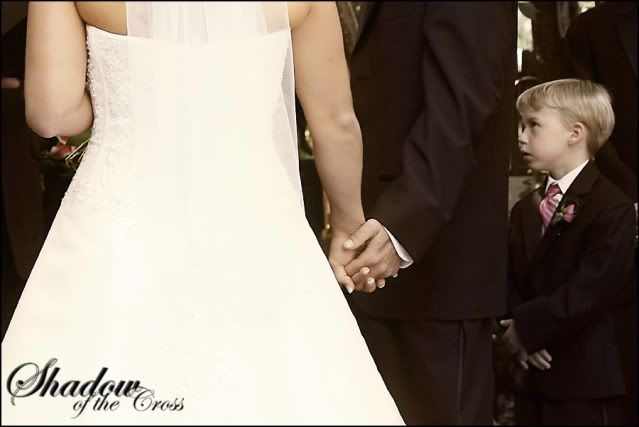 Tyler's six year old son was the best man. He did a great job, too!
I can just imagine him asking here, "Dad, do we get to keep her?"


From Tyler's first look at his bride, to her floating down the aisle with her dad, to the ceremony, the first kiss as husband and wife, and being pronounced as Mr. and Mrs. - it was wonderful!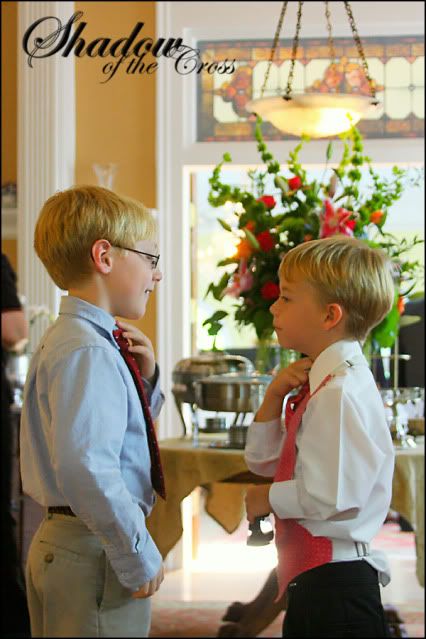 And I just had to add this great photo - one of my favorites -
"So. Does my tie look straight to you? Cause this Best Man business is pretty serious!"

Congratulations, Kelly and Tyler! Love you!