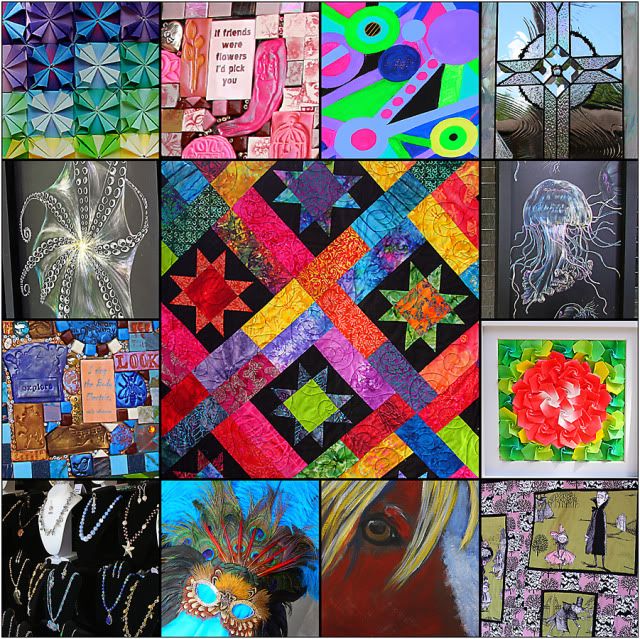 This is a sampling of the some of the incredible pieces of art on display this weekend. Mannekin hands, fluffy feathers, and pvc pipe not taken into account.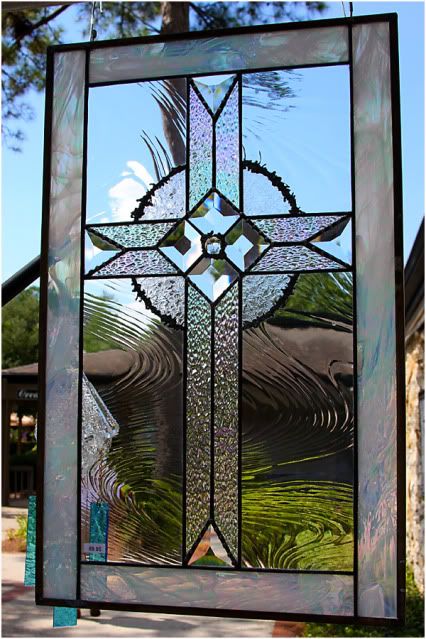 This lady made beautiful glass catchers. She had many where she used a glass ashtray in the center of the piece. I didn't get photos of those because she looked like she was going to ask me to leave . . . so I did.


These were fantastic! Did your kids (or you) ever have any of the scratch art sets? Black paper you would scratch on with a sharp stick and it would remove the black and show you fantastic color underneath? You would literally scratch pictures onto the black paper. That is basically what this is and it was called Scratch Art. The jellyfish on the right is the piece of art the association chose to put on front of their commemorative black t-shirts for the event. I included the octopus in my collage at the front of this post.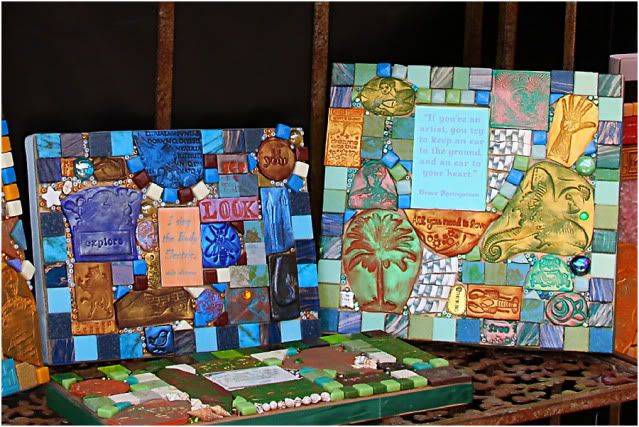 This lady used little bits of pottery, stones, glass, shells, leaves, and beads to make these collages. A bright, lovely booth! I enjoyed it a lot!


The artist at this table was Larry Schorfhaar, a 79-year-old award winning wood-worker from Ocala, Florida. He hand-crafted all the instruments at this table. He sat in his chair, playing a dulcimer as I took several photos of his crafts. Mr. Schorfhaar had a kind, gentle smile for me as he played. (He didn't glare at me like some of the others, which I greatly appreciated :). This also allowed me to get some decent photos - which I also appreciated.)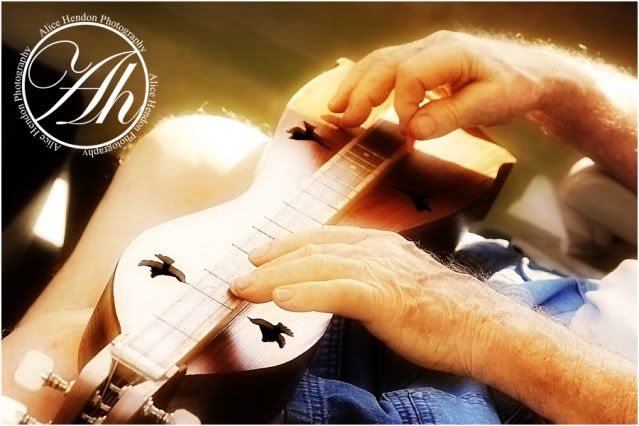 I was most impressed with this workmanship. Not that I know anything at all. No expert here, obviously, I had to google to make sure I spelled dulcimer right. His instruments were beautiful works of art and I was greatly impressed with the love that was apparent in every piece. I enjoyed my hour at the art show. I may have to go back again next year!