Over Christmas vacation, we were driving around the Cashiers, North Carolina area, checking out the scenery when we came across this beautiful waterfall.


We saw a sign on the highway, so we stopped and hiked into the woods a short distance to find this site.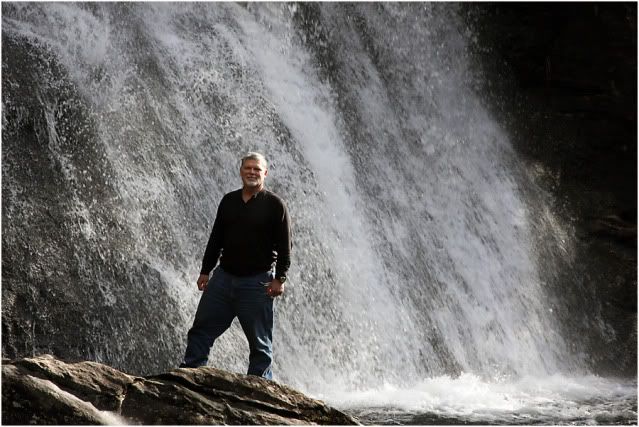 You wouldn't even believe the steps Mark had to take to get out on the rock in the middle of the water. Good thing he didn't fall in, or slip, because the temperature was in the twenties that day, as you can very clearly see in these next photos.


I've never seen anything quite like this and I grew up in Canada. It was a solid wall of ice, right along the roadside.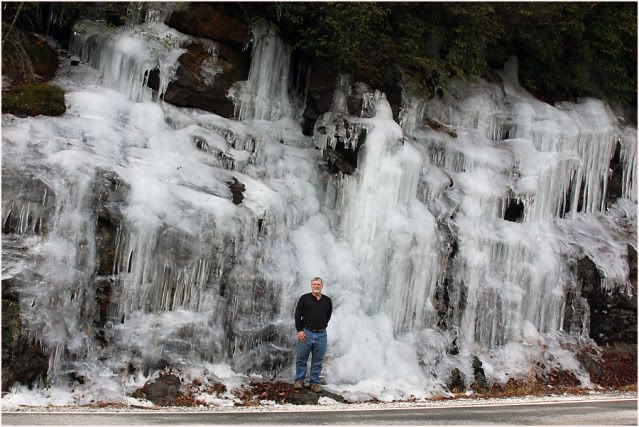 I shot this from across the street so you could see how close we were to the roadway.


We were pretty impressed with the massive amount of ice.


I like the angle in this shot. Kali was catching some closeup shots of the ice.


Wow!


Then, Kali took some pictures of me in front of the ice wall.


Cars coming around the corner would pass by so close to us. You could feel the wind from the cars as they passed.


It was so beautiful in North Carolina. I still have other pictures to post. Sometime soon :).