Kali and I are in Virginia at the Institute For Cultural Communicators' National Convention. If you have ever attended an ICC, or Communicators For Christ, event you will immediately understand the previous cartoon :). Kali brought a special pair of apple shaped sunglasses that Mark got for her in Cedar Key at the bait shop - just for ICC.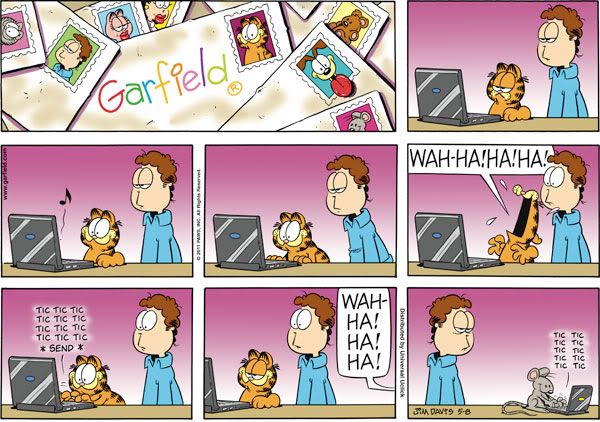 This year's theme is: The Future is Now. Get ready! New to the convention this year is the addition of laptops, ipads, cell phones, ipods, any type of communications device that the students can use to more effectively communicate with other people.


They were instructed to bring said electronics to the sessions with them. I am curious to see how the interns and convention staff work the use of these electronics into the conference teaching schedule.


Millenials. I can see our students in these cartoons. And I can't wait to see how the week goes! Tournament today and tomorrow. Students are using laptops in the debate rounds to prepare their speeches on and to flow the other debaters' speeches. So far it has worked well, only had one student almost drop his laptop as he got up for the cross-fire :).