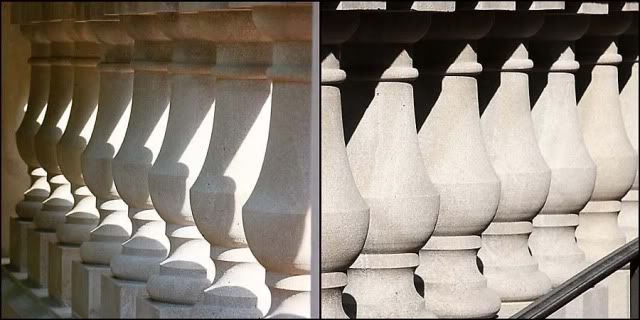 Not long ago, I had the opportunity to spend some time at Regent University in Virginia. On one of the porches I noticed these amazing columns. I shot straight down the line, once in front, and once on the back side. I didn't expect to do anything special with the photos, I just liked the way the lines looked.


This was the front side, facing the building.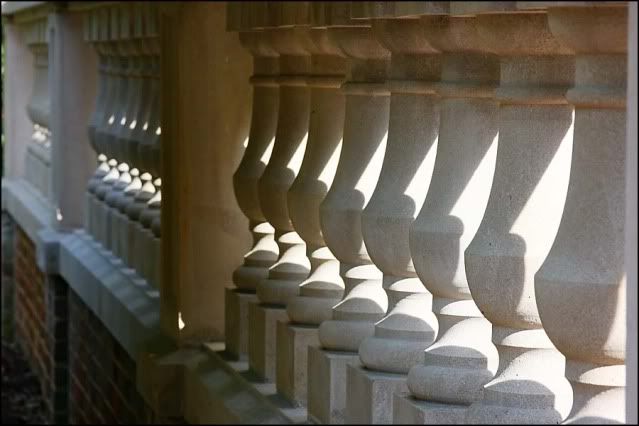 This was the back side, facing the courtyard.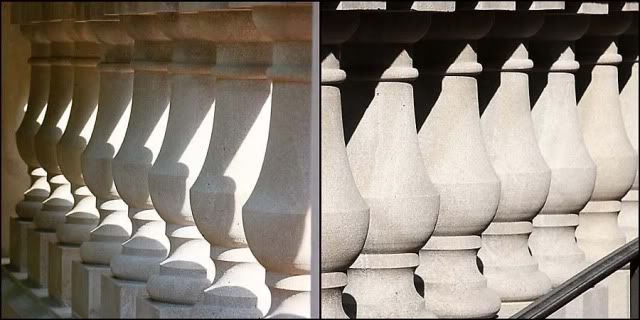 I went in to photoshop and worked with the sizing a little bit and was able to position the two photos together in a side-by-side collage. There is just one set of columns, framing the edge of the porch. I just shot it from two different perspectives. I thought it turned out pretty cool.