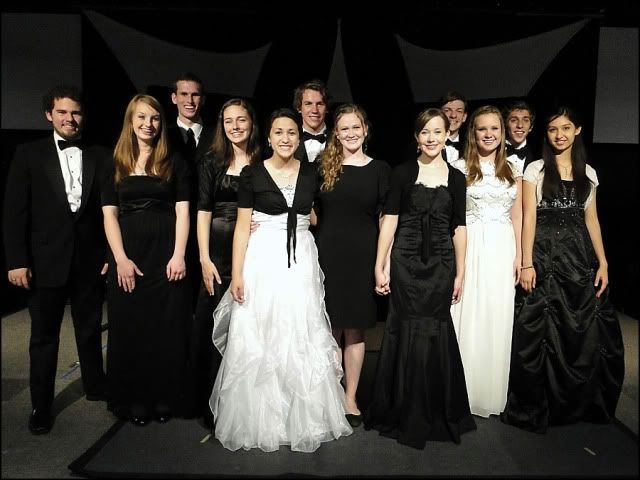 The 2011 Institute For Cultural Communicators Intern Team with the author and director of the 2011 The Future is Now Evening Program.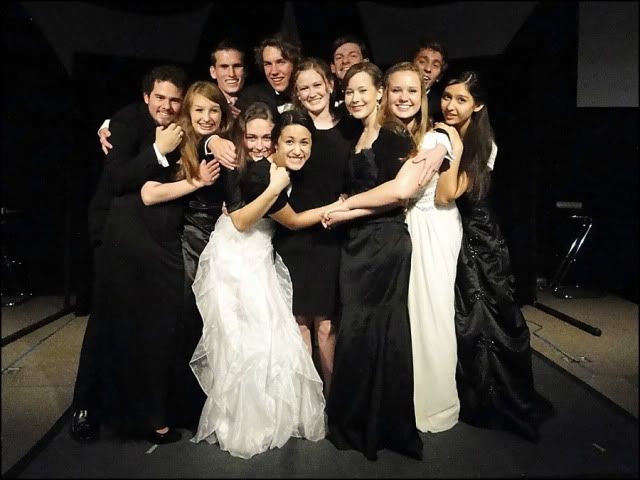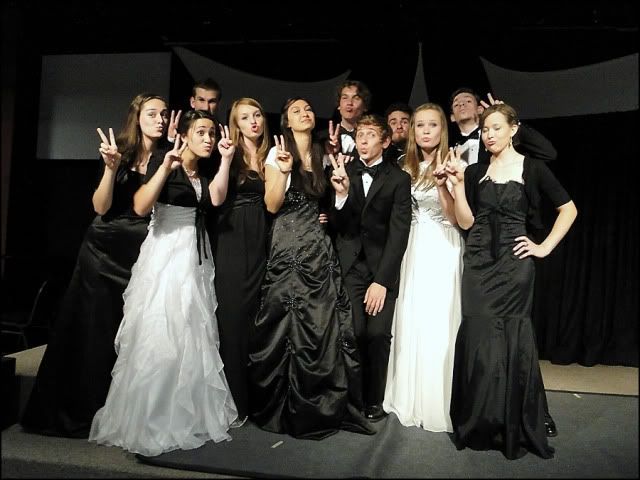 Yes, they are quite a serious, professional bunch :).
Their mission is to reach as many students across the United States as they can,
and equip them to get out the message of Jesus Christ through communications skills.


At the parents' commissioning weekend, we got to attend the national debut of the Evening Program.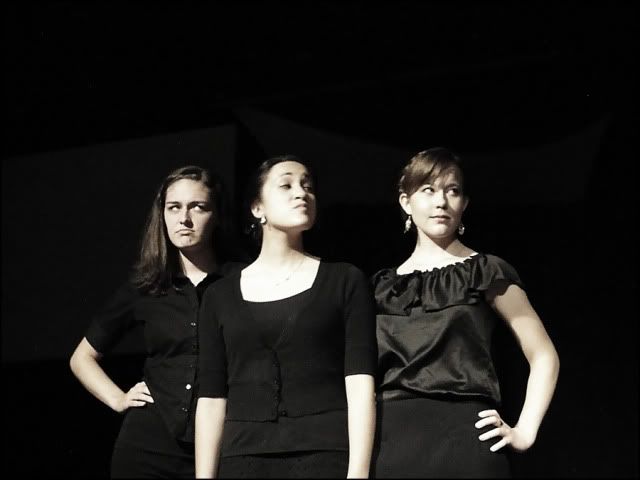 One of the literary pieces they presented was Cindermaid - the original version of Cinderella.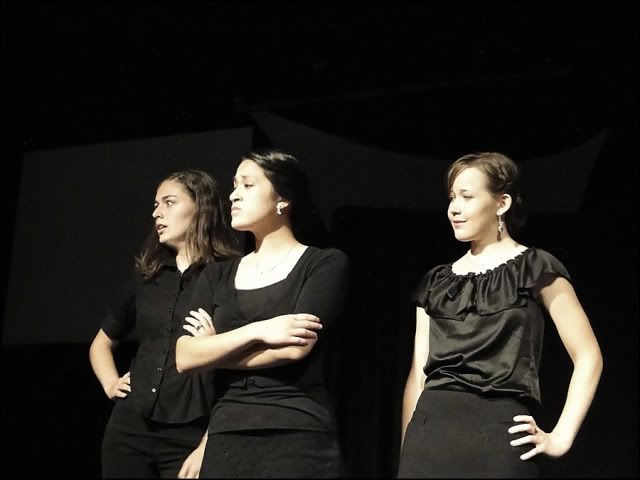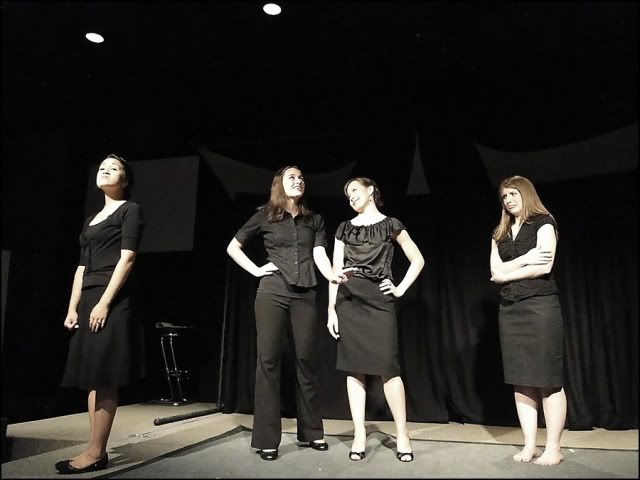 (A birdie in the tree.)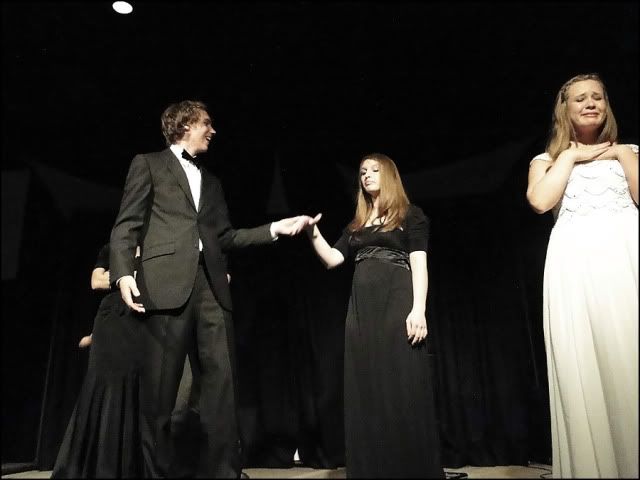 The children's story this year is Barrie's
Peter Pan.
Wendy, with Smee and Captain Hook. In the background, lost boys and a really cute pirate - who happens to be my daughter Kali :).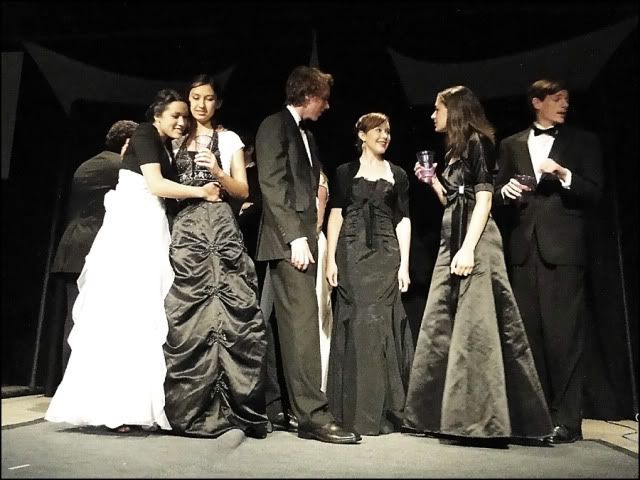 The last piece they presented was called
Hope and Despair.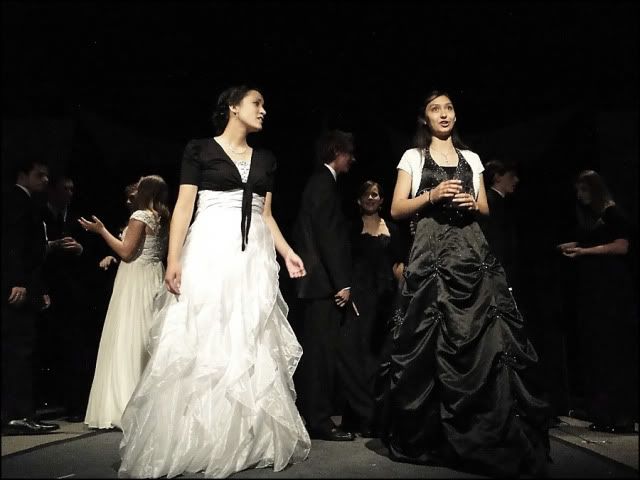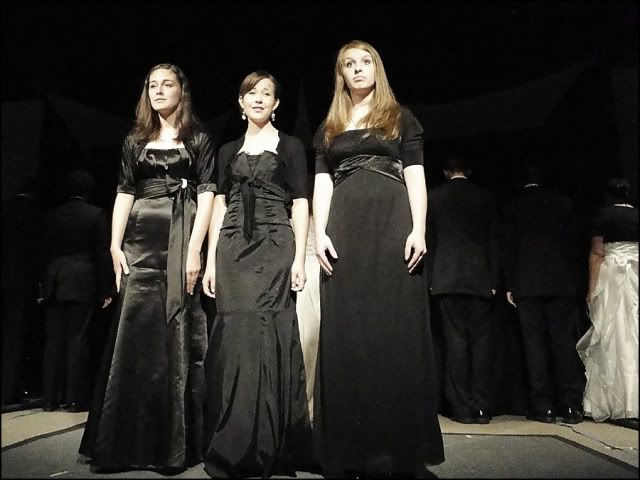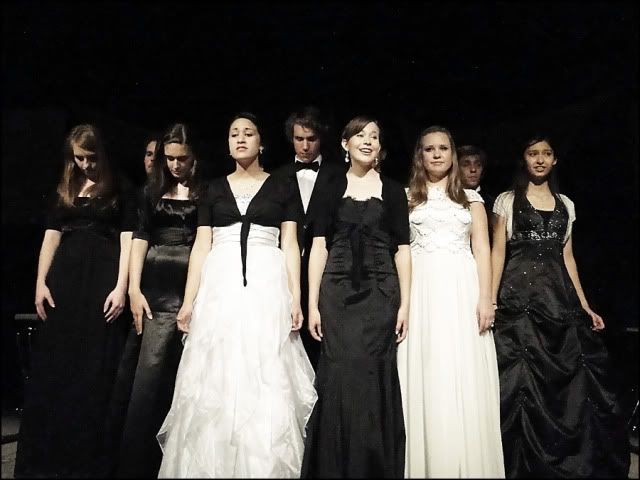 It was a great program and the interns did a marvelous job!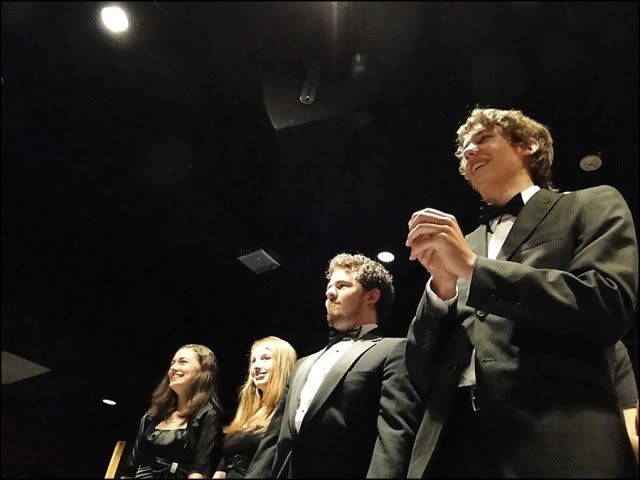 God has much in store for this group this year. Praying for the team as they are touring across the country, teaching classes and presenting this program. For more information on a conference in your area, you can contact me or you can see the ICC website
here
.