It's Fix It Friday over at I ♥ Faces. They provided a photo, invited us to edit that photograph, and provided a place for us to post our edits. Here is the photo they gave us this week.


I know there are a lot of you who do a better job of editing than I do. I figured this is a way for me to practice and get some input. Here is my edited version: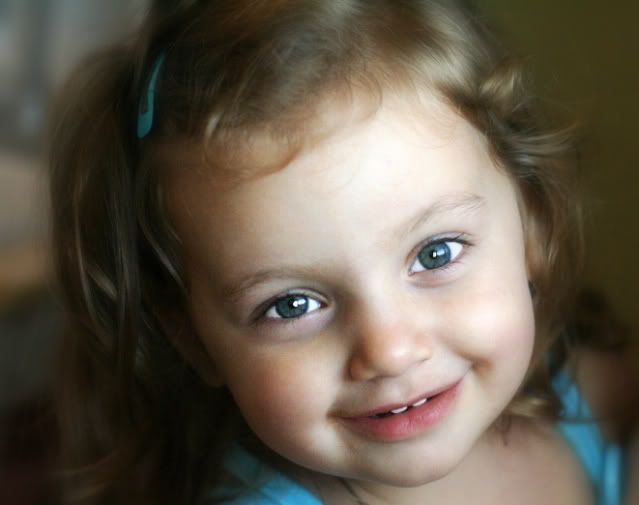 I made the first adjustments in Photoshop CS3. I cropped the photo to highlight the face, then whitened up the eyes and teeth a bit, brightened the photo a little, and then added a touch of "soft focus" with Picasa 3 which really emphasized her beautiful face. Yeah, I know, I work backwards - lol!

I want to add one more photo. Some nice blog-friends shared how to do a couple tricks in PS-CS3, so I worked on a different edit. Thanks guys! Here it is:


Let me know what you think and what you think I should do to improve it. To check out everyone else's edited version, visit I ♥ Faces.