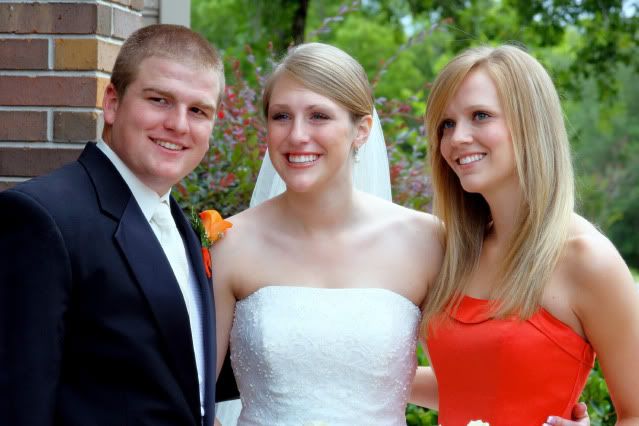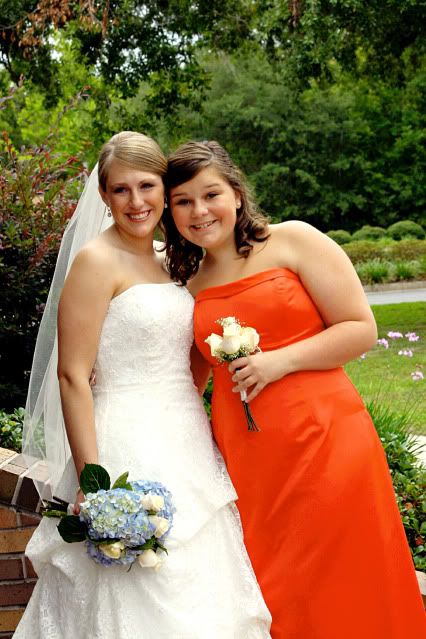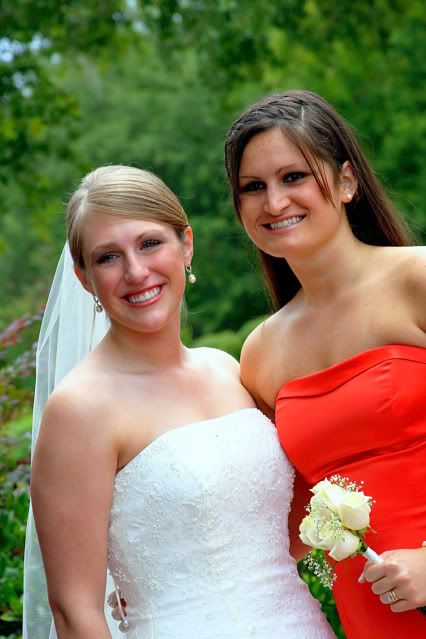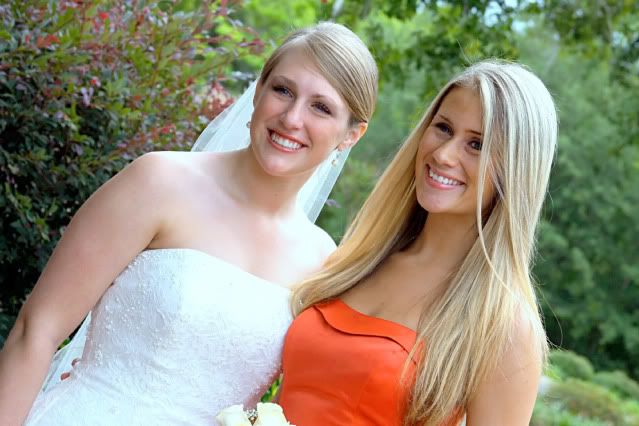 It takes a lot of work to make a beautiful wedding. A lot of details have to be seen to.


Orange and blue was the theme of the day.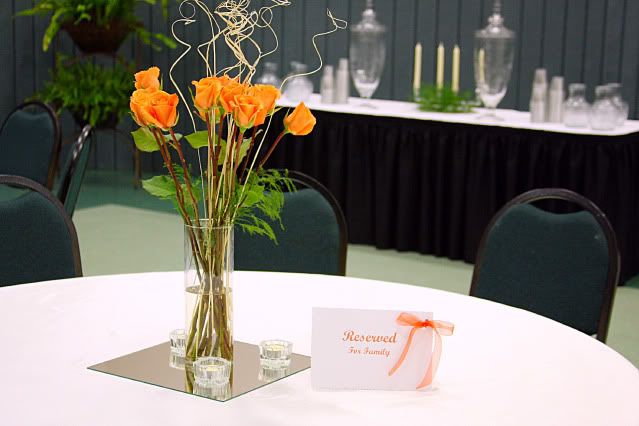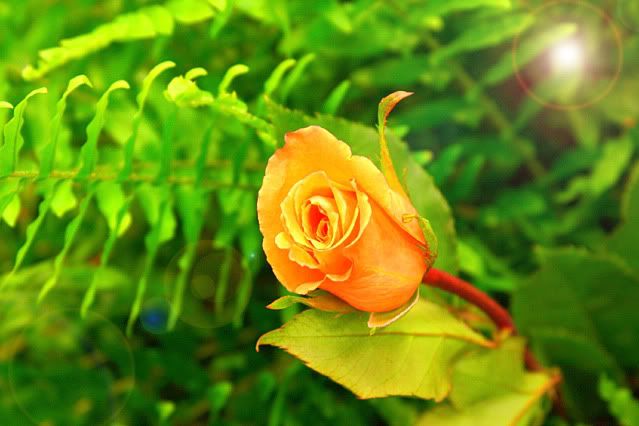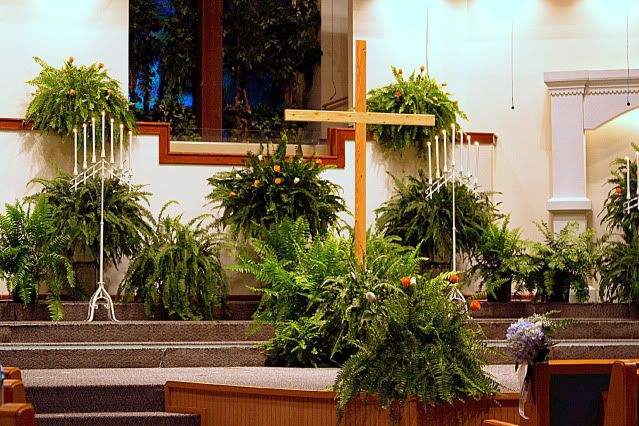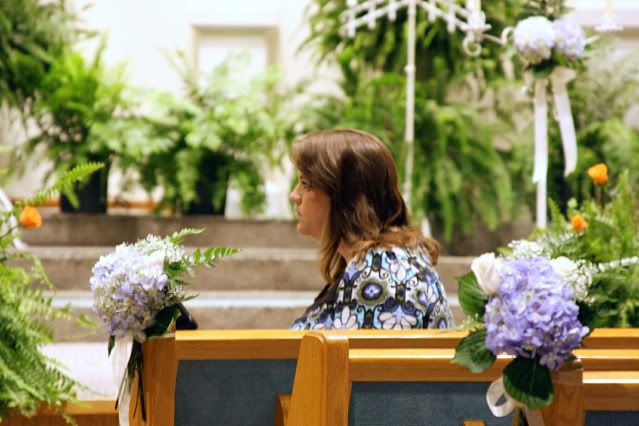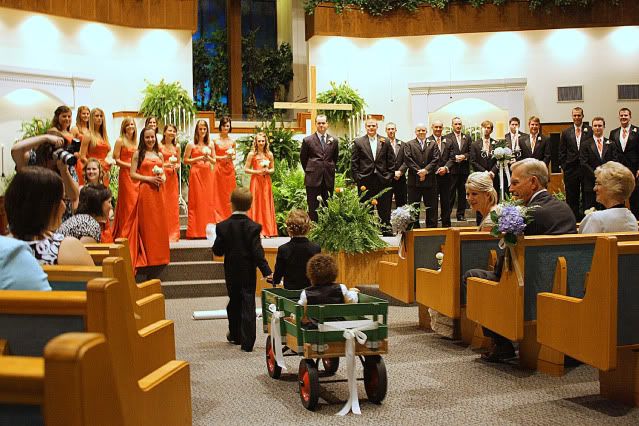 The cutest little ringbearers ever!


What precious little flower girls :O).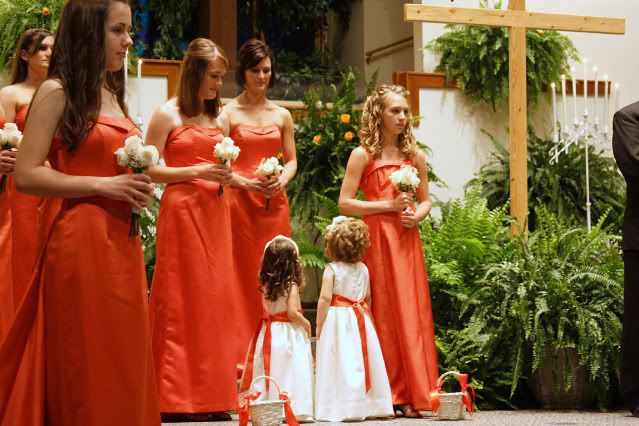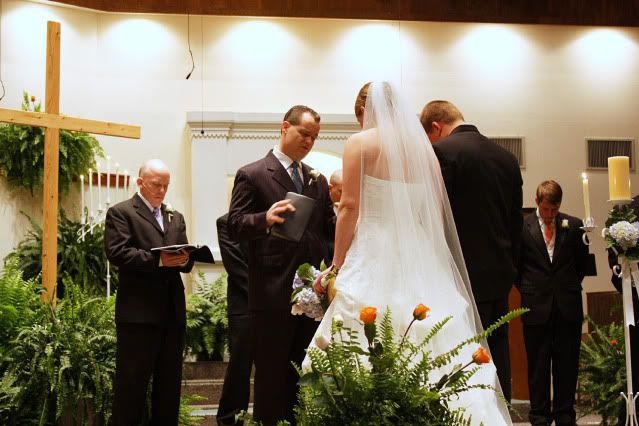 Pastor James opened the marriage ceremony.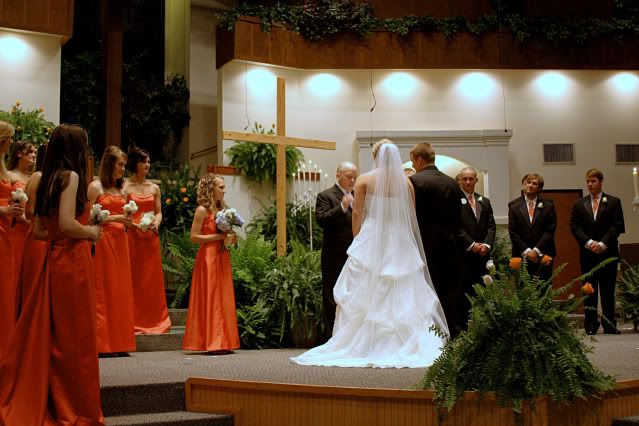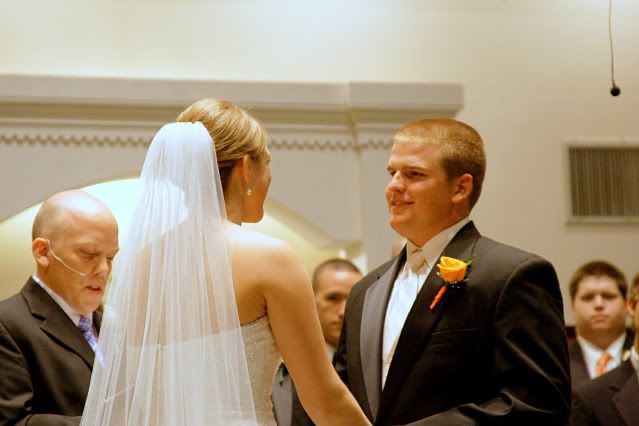 Anna and Ethan saying their vows.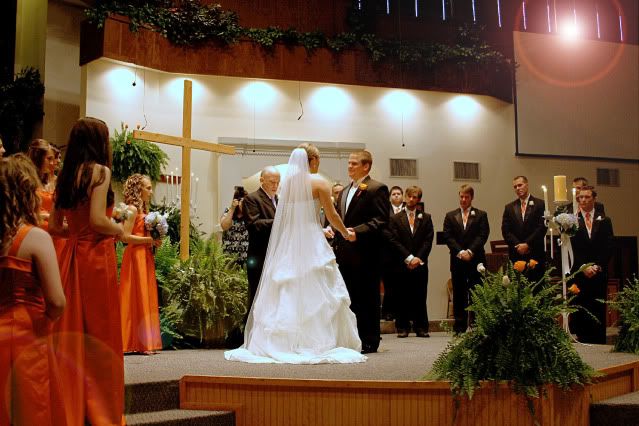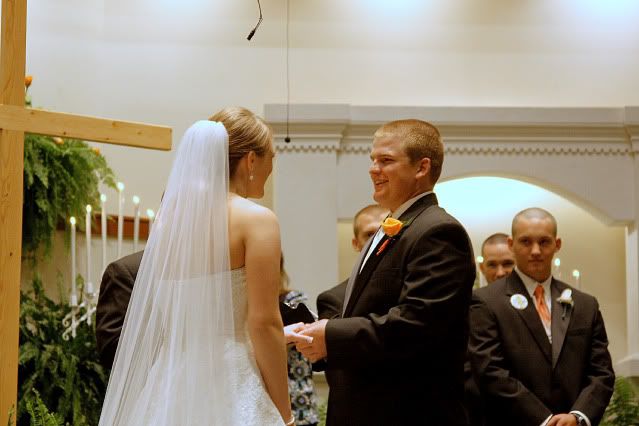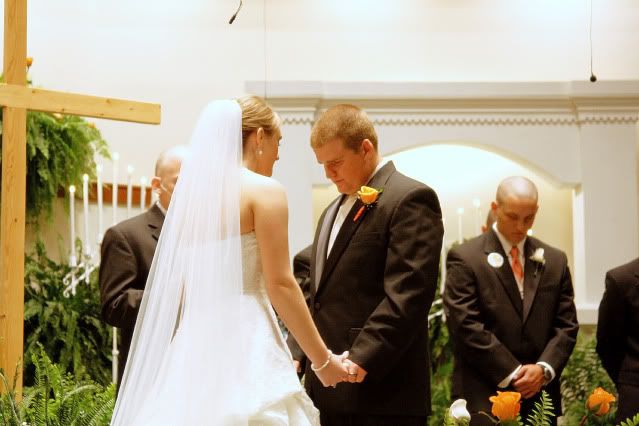 Always putting God first.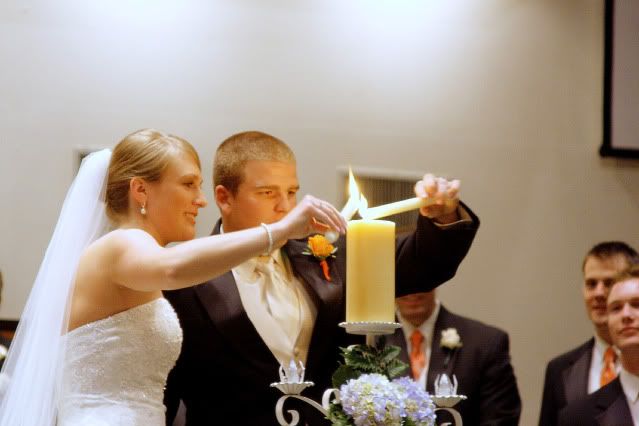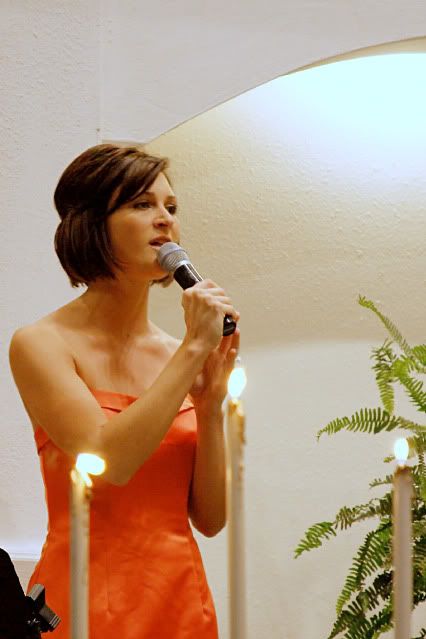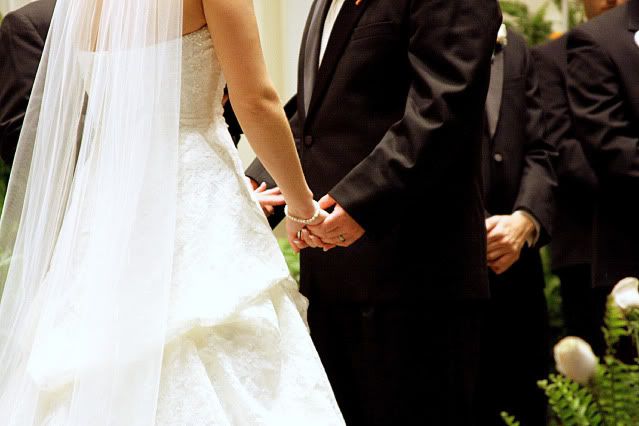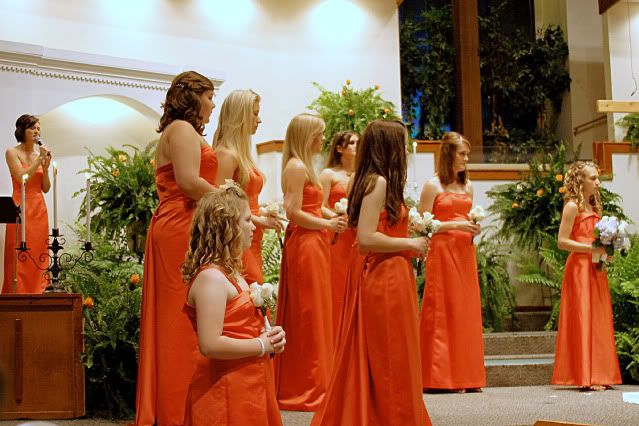 The ladies were so beautiful!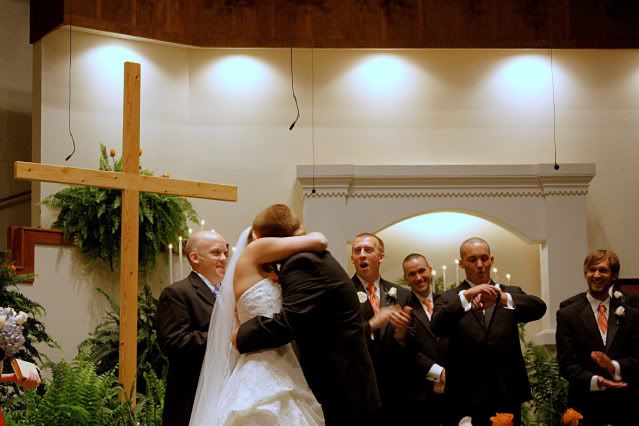 You'll notice Sam in the background timing "the kiss". Ethan was able to hang in there for 18 seconds :O).


Onto the reception!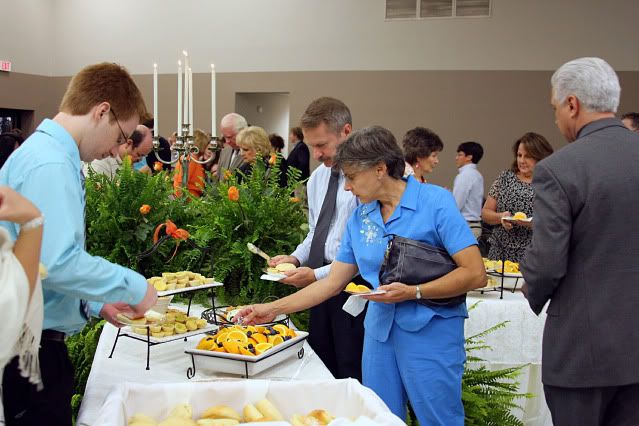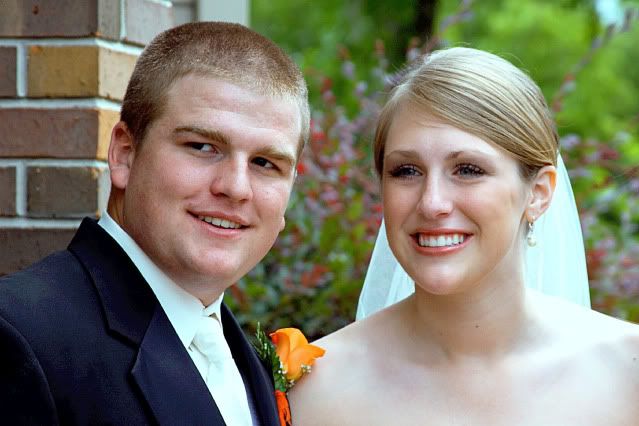 Mr. and Mrs. Ethan Crowder.


I did not get to stay for the reception, so I missed the wedding party joining the reception. Pam is going to have a bunch of wonderful photos on her blog. You can check them out here. Whitney second shot the wedding and she has some wonderful pictures posted on her blog which you can find here. Love you, Anna and Ethan! Your wedding was beautiful. God's blessings on your marriage :O).