It's time for Fix It Friday again over at
I ♥ Faces.
They give us a photograph to edit - any way we want to. We post our edits in our blog with a link to I ♥ Faces. Here is the photo they gave us to work on this week:
Once again I started by reversing the shot. I played around in photoshopexpress.com, then did some work in photoshop CS3. I even sent my edits through Picasa 3. I'm not totally satisfied with what I got and may work on it some more. Here is my first edit: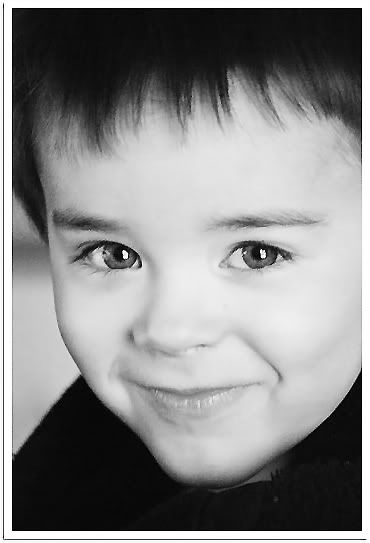 I like the black and white version, but I also like it with a touch of color.
I didn't figure I could go wrong with such a cute little fellow as my model :O). Let me know what you think - any suggestions to make it better? I want to learn how to get better results. Thanks :O). If you want to head on over to I ♥ Faces and check out everyone elses' edits - go
here.