I've always heard that good things come in small packages. With that being said, meet Tracker.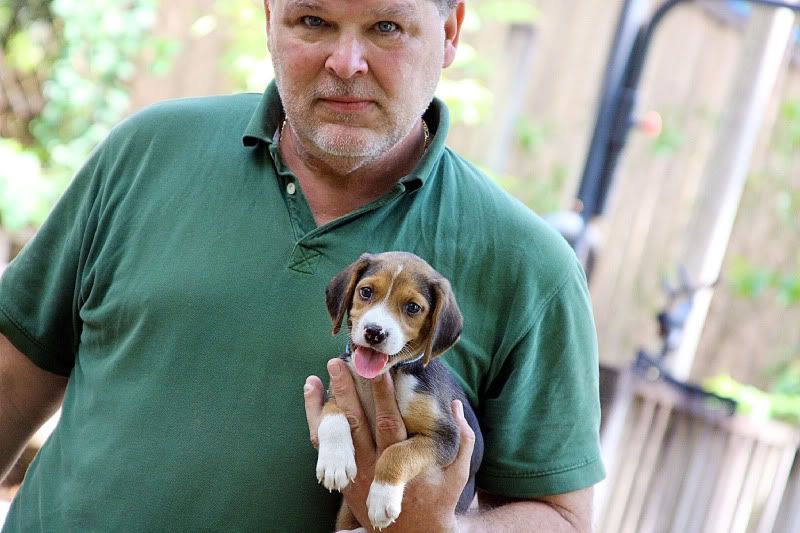 Friday morning I was headed to a friend's house to take pictures of her newborn baby. Just before I got to her house I came across this sweet little fellow sitting in the middle of the dirt road, not wanting to budge. I got out of the car to check on him. The puppy was crying and he was so tiny. He crawled up under my car and wouldn't come out. I had to get down on my hands and knees and pull him out from under the car.


My first instinct was to jump in the car with him and hope no one saw me :). But no, that's not what I did. I looked around to see if I could figure out where he came from, where he belonged, to find his mother, or his owner. Instead, all I saw were woods, a field, and no people. I took him with me to my friend's house. Later that day, her mom was able to locate the puppy's owner. The man told her he didn't want the six-week old puppies anymore (there was supposedly nine of them), that he had stopped feeding them and he hoped they all died. He showed her one puppy that another dog had grabbed around the throat - in obvious peril - and said he hoped it would be dead soon. She suggested a vet but he said they wouldn't be open until Monday and the dog would be dead by then. Long story short - she took this puppy back from the man and called me to come get him. I showed his picture to Mark (one I shot during the newborn shoot) and he went with me to pick up the puppy.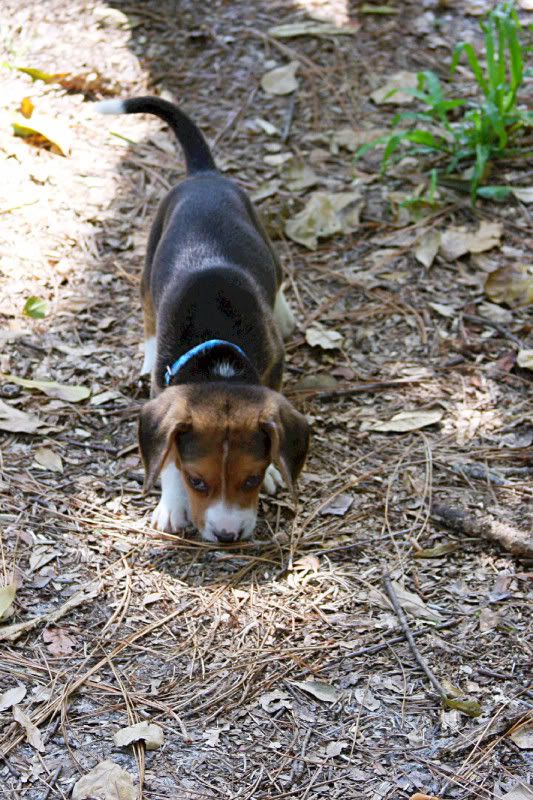 Instant love! Who wouldn't love this cute little baby? Mark is looking at him and thinking "hunting dog". Kali and I are looking at him and thinking "awww, how sweet!" So we loaded him up, headed to Wal-Mart for puppy food, and went to the house. Mark named him Tracker, and you can see from the above shot he is trying to live up to his name already.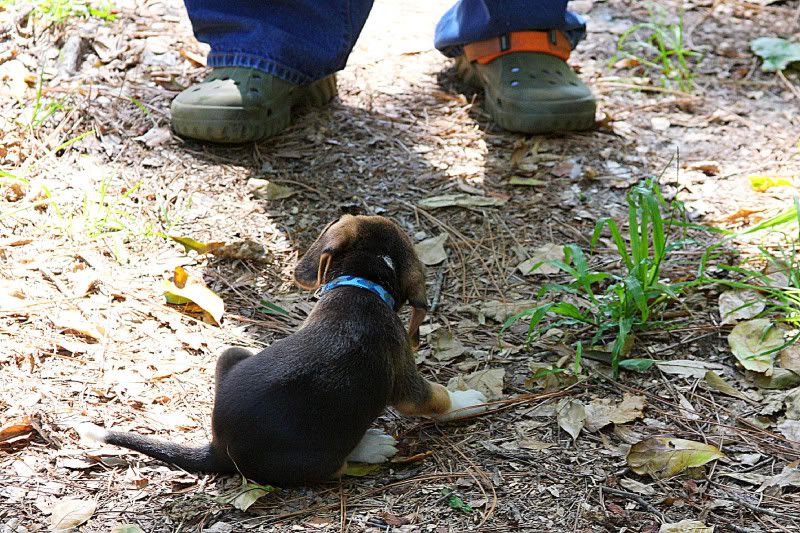 We take him out into the yard to play. Tracker jumps around and stumbles along. His balance isn't very good yet and he's not real steady on his feet. When he's had enough he sits by Mark's feet - as if to say, "is it naptime now..."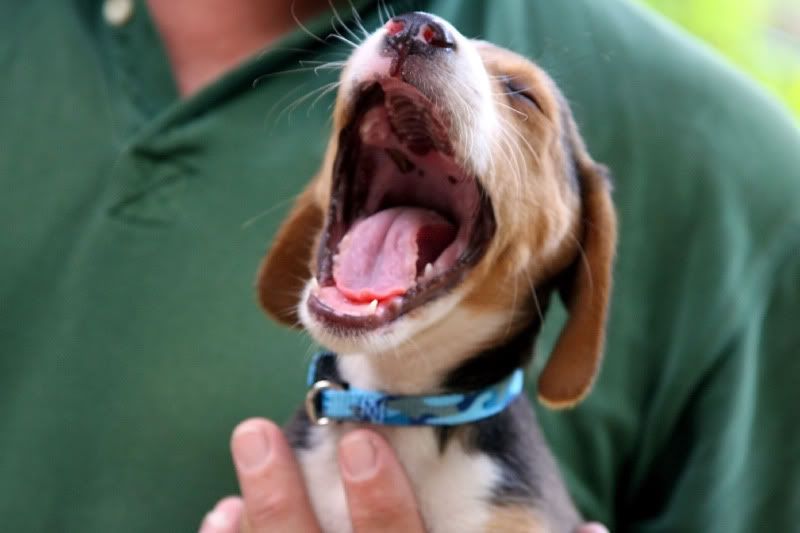 "... 'cause I sure am sleepy!"

I just realized I missed You Capture. This week's challenge was summer. What better way to celebrate summer than with a new puppy :O). You can check out all the other summer posts at I Should Be Folding Laundry.