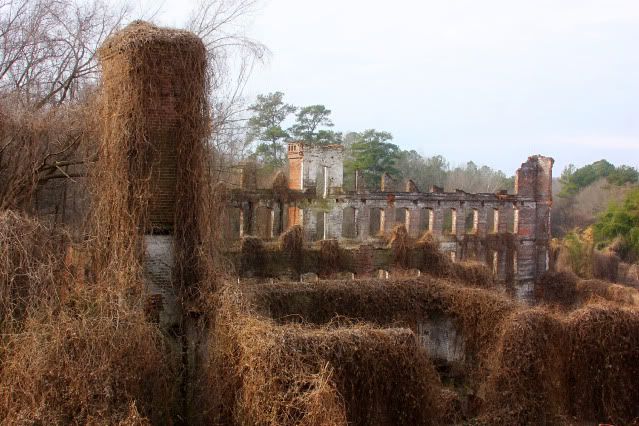 Last week I posted this photo from Rockingham, North Carolina. I wasn't sure what the original structure was, I just really liked the ruins. Curiosity and questions between myself, a speech and debate friend originally from that area, and a blog reader in the United Kingdom garnered the information that this was probably some type of textile mill.

From there I did a Google search (thank you Daniel Gollahon) for textile mills in Rockingham, and ran down this next photo. I can't figure out how to make it any larger, sorry.


The photo appears to be taken from across the road - about in the same spot where I parked my truck. To the left forefront of the photo you can see the roof of the small room you can see in the ruins shot above. And I was right thinking there were five floors. In another one the photos I found, you could clearly see five stories.


My photo.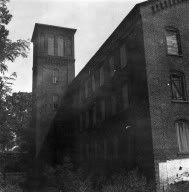 Archive photo.

And this is the story behind this building. It was originally built in 1838 and was simply called the Rockingham Mill. It was a cotton mill. They spun cotton into yarn at the cost of 2 cents a pound.

In 1865, the Rockingham Mill was burned to the ground by Sherman's troops.

In 1869, the mill was rebuilt and named the Great Falls Mill, due to a water supply that runs behind the building. (I noticed a small water fall in the bushes at one end of the ruins.) Yarn production was continued. They had a total of 2,000 spindles in place spinning cotton into yarn. This continued for many years, until the building eventually was used simply to store cotton. The facility again caught fire and burned in 1972, leaving behind the ruins you see in my photos.


And there you go. Mystery solved :).