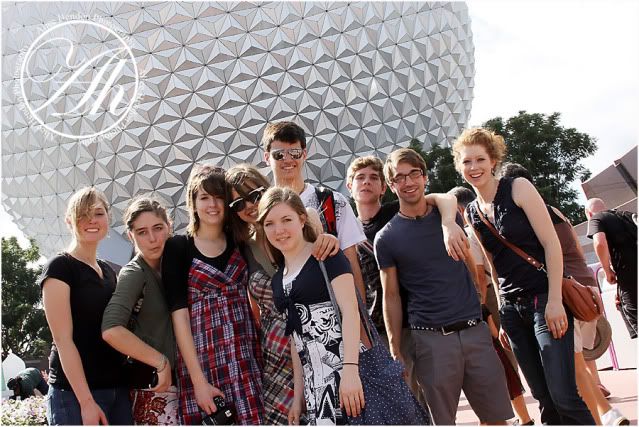 The 2010 ICC Intern Team is in the last days of their fall tour. *sigh* They have been working so hard since July with literally very little down time. They are on the go from about 6 or 7:00 AM until 11:00 PM - every single day. I was trying to think what we could do for the team - to give them some fun-together-time before heading into the final stretch of tour. So, last Monday we took the entire team and the Moon family to spend a day at the Epcot Center in Walt Disney World. I took about 6 photos under the ball - this is the only one where everyone's eyes are open - hahaha! So hard when there are this many people.


Studying the map, figuring out what to do first :). So many decisions!


Mark and I followed one group until they went off and lost us. Our first stop was Innovations!. We listened to the hook-and-latch discussion and some of the team got to play a game show!


This team raced the clock against the competition to see who could stack up the most blocks before the time ran out. Each block had a couple velcro sides to attach it to the previous block. I think they had two minutes - very entertaining. At the end both stacks of blocks fell, leaving 3 or 4 still stacked up.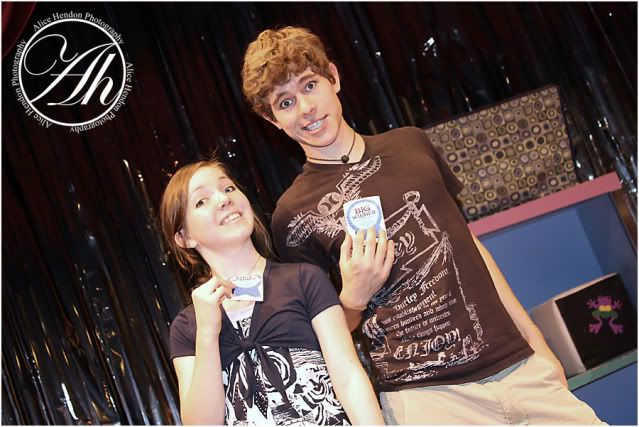 As you can see here, they were all Big Winners!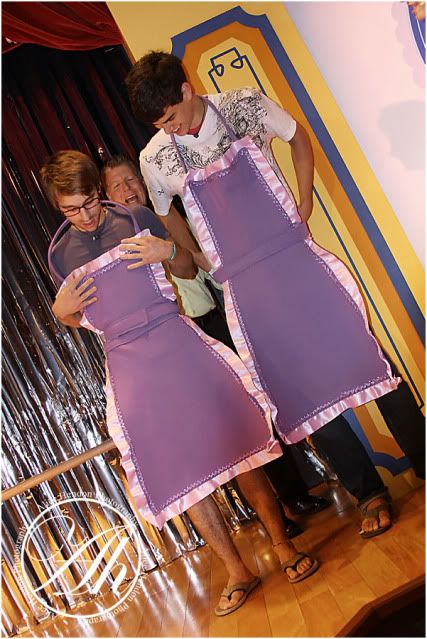 On to the next game!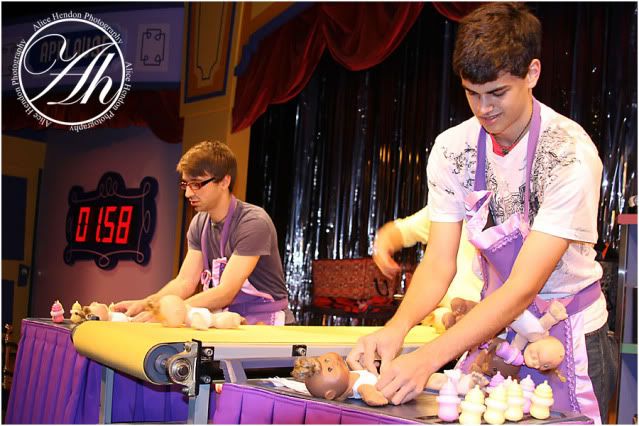 In this game, the game show host snatched cabbage patch dolls off a conveyor belt and placed them on the two interns' tables. They had to quickly diaper the baby and stuff a bottle into its mouth. Then they attached the babies onto their aprons using - what else? - velcro!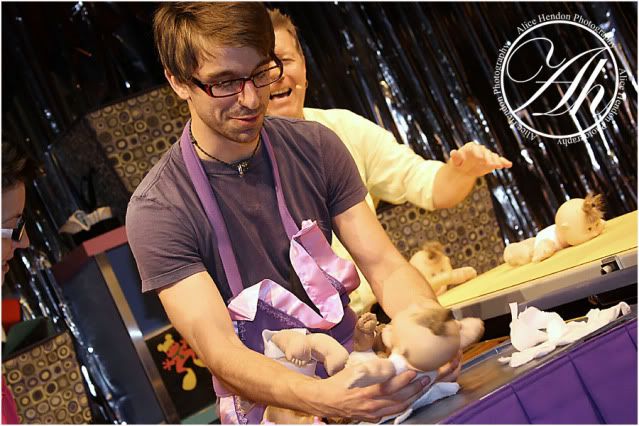 You can see the intern laughing here. The host had just commented that it looked like he had done this before. Our intern mumbled, "I have nine siblings- hahaha!"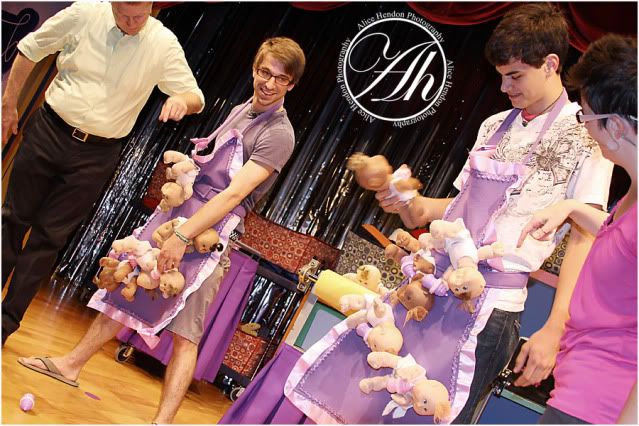 They are both going to be great dads one day. As long as you don't mind your baby being diapered and bottle-stuffed in about 15 seconds flat! hahaha! I think they tied, but both were Big Winners! and we laughed so hard!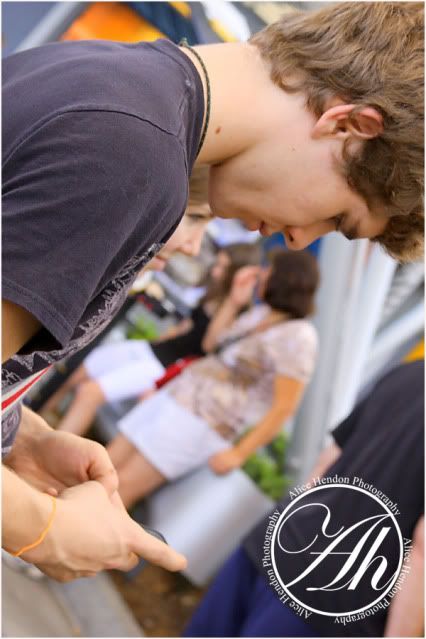 Of course, we had to take a little time here and there to text message the family and girl-friends at home :). We had to let them know what we were doing and how much we wish they were here with us :).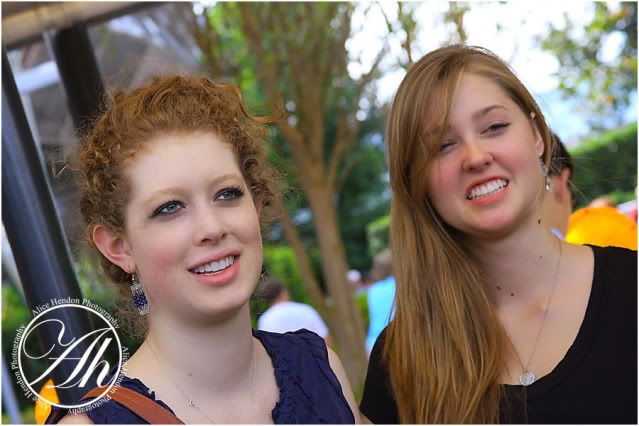 We heard that Test Track was the fastest roller coaster in the entire Disney complex of four theme parks! Of course the team wanted to try that! Here we were trying to decide if it was worth standing in line for, or getting a fast pass and coming back later. Of course the fast pass won out!


It was at this point that the kids took off and totally abadoned Mark and me. Oh well. We're big kids. We had fun on our own!


We grabbed lunch with the Moons, then entered this ride through The Land. We learned about hydroponics, growing humungous crops in nutrients and water - instead of underground. We saw huge fruit and vegetables and learned that much of the food prepared in the Epcot food court is actually grown right there in The Land.


Check out the size of those lemons. And that is no exaggeration. They were huge!


The largest of these eggplants were up to 3 feet long! And they grew on trees. (Although I know nothing about eggplant - except I don't like the taste - so I don't know if they typically grow underground or on a tree.)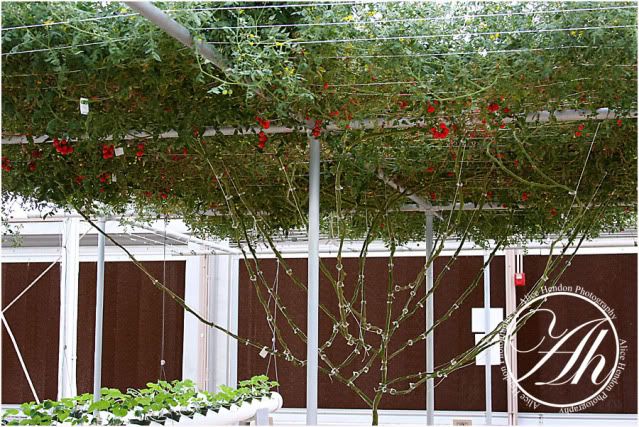 This will give you a better idea. These are tomatoes growing on these huge trees. They were a little larger than normal in size, but the fact that they grew on these huge trees with literally hundreds of tomatoes was pretty amazing! You are only seeing the underside of those branches. And, did you notice that all that grows from one trunk?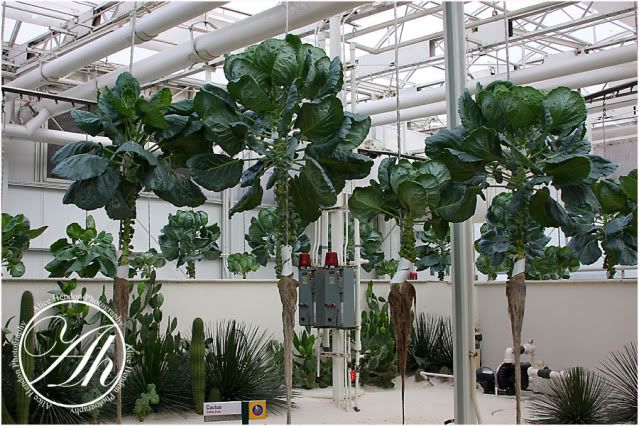 You will never guess what these are! Never. Go ahead and try.


They are



Brussel Sprouts! Can you believe the size of those things?!?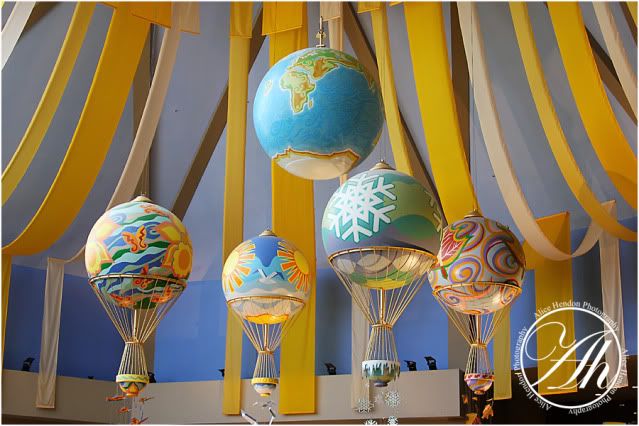 We finished this ride up back in the food court. Love these balloons - I always have. Soarin' is in this area. And I can not believe it, but my daughter actually rode Soarin' this time. It's amazing what a little peer pressure can do :).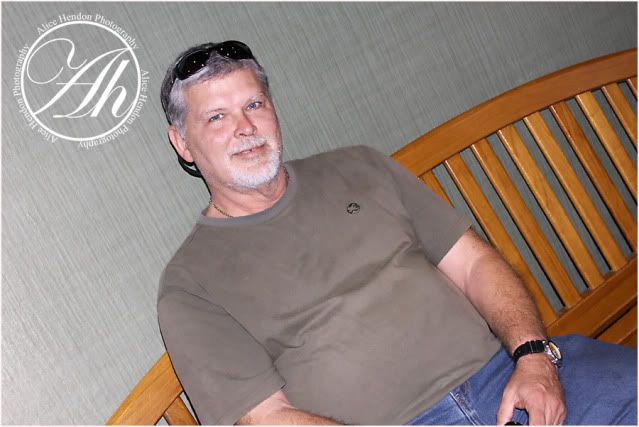 Ever heard Brad Paisley's song "Waitin' On a Woman?" That totally explains this picture :). Love you, honey!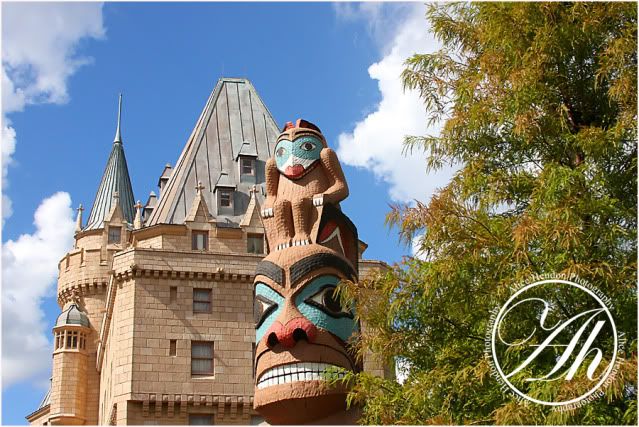 If you've followed this blog long, you will remember that I grew up in Newfoundland. These shots are from the Canadian exhibit in the World Showcase. They even had a new movie I hadn't seen before with Canadian Martin Short :).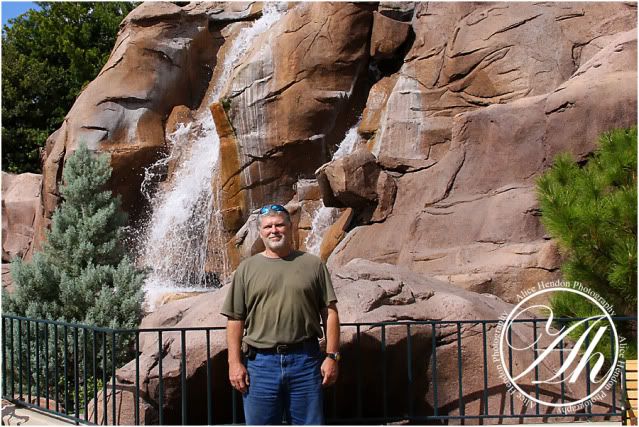 There's my honey again in front of that waterfall. I was telling Mark while we stood there that I saw waterfalls in Newfoundland that were 4 and 5 times the height of this one. Just gorgeous! I'll have to dig out some photos and post some one day. Just remember I was like 10 years old when I took them :).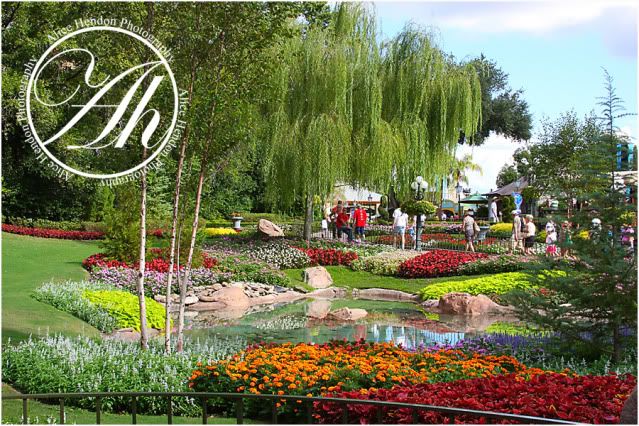 These lovely gardens were designed in honor of the Butchart Gardens in British Columbia. Just beautiful!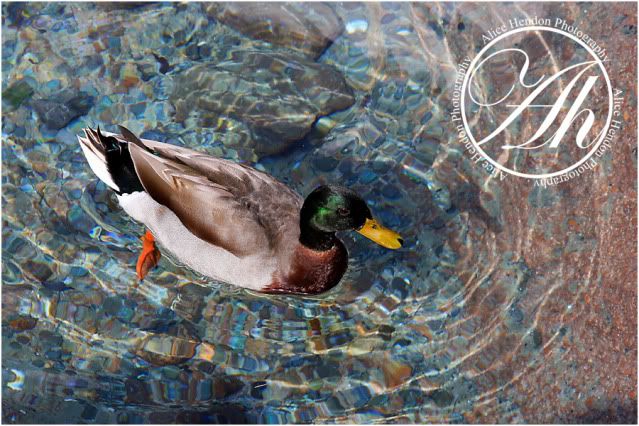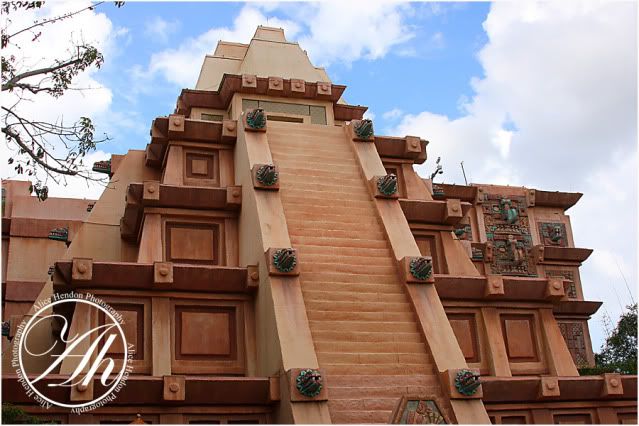 Mexico!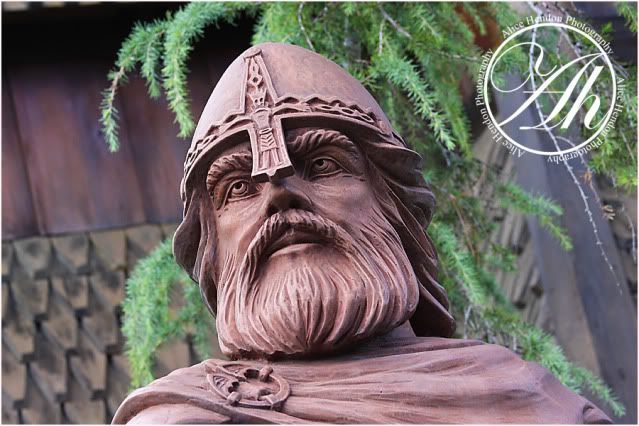 Outside the Norway exhibit in the World Showcase.


Hey! We found someone we knew! So, we followed this group around awhile :).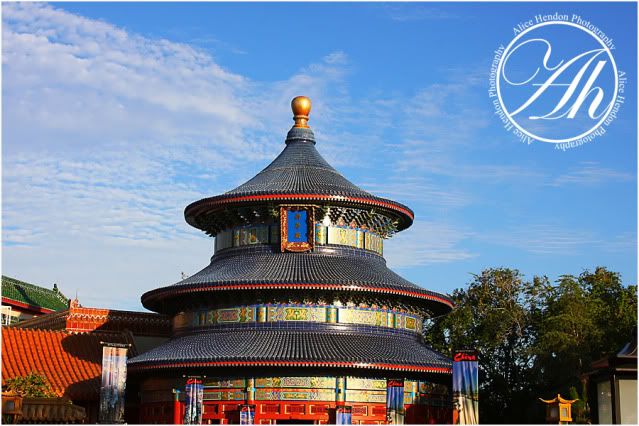 China.


Italy. Beautiful architecture!


Some of the team headed into the inner part of the Italian exhibit.


And before we knew it, it was time for Mark and me to head out. He needed to get home for work the next morning. We rode the boat back across the lagoon with some of the interns. Love you!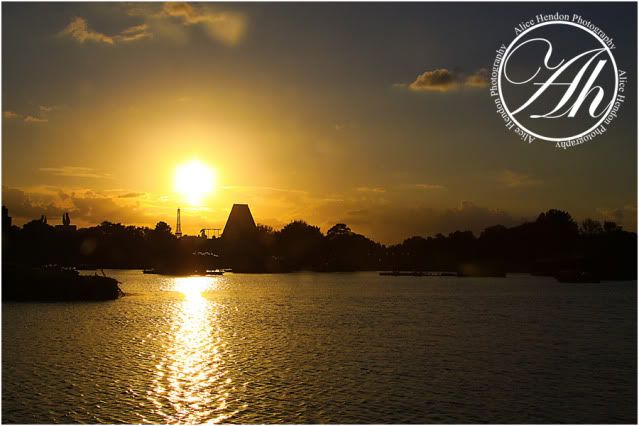 We waited awhile. On the crossing I was able to shoot some awesome sunset shots over the Eiffle Tower :) - (and the Swan Hotel). We had a great day at Epcot. The interns were able to relax and have a fun time.


We (not Mark who had to work - sorry, honey) spent the night at the Disney All-Star Movies Resort. It was great! Everyone got a bed - no floors - to sleep on! The next morning the team met at the Winners Circle for breakfast and plan-making for the day. What did we do that day? We spent it at Downtown Disney! What an awesome, incredible two day fun break for the hard-working interns! Love you all, team! God is using you in some incredible, wondrous ways! Finish strong (thank you, Mrs. Moon) and finish by honoring and obeying God!