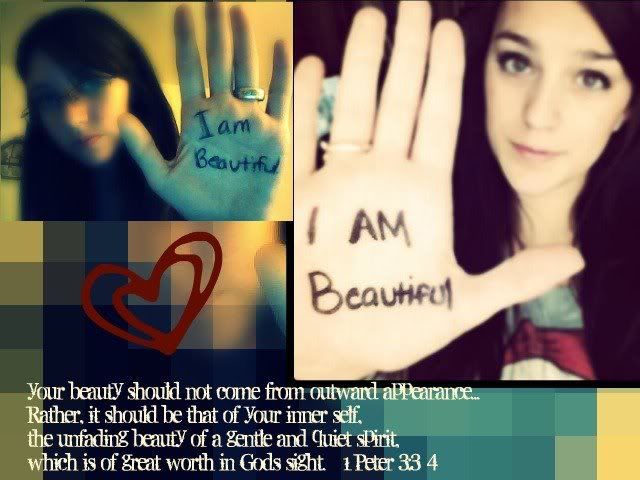 Have you ever struggled with self-esteem?
Regardless of the age, most women struggle with self-esteem at some point in their lives.

Meet Madeleine and Emily. They are from Texas. Madeleine struggled with bulimia and with the "need" to be perfect, because that's what the world tends to expect of us.

Emily struggled with a speech defect and sat on the edge of anorexia.

Then both girls learned that they were treasured, that they were sacred, that they were loved.
They believe the ONLY standard women should hold themselves up to is the Word of God. We are made in the image of the creator and He deems each of us beautiful! As Christians we are being perfected daily into His image.

This past Sunday, just 5 short days ago, Madeleine and Emily started The Palm Project on facebook. They seek to inspire girls/women to embrace the fact that they are beautiful - because they are God's creation!!! It isn't the things of this world that make us beautiful. It's true inward beauty. Madeleine and Emily are using the Palm Project page to be an encouragement, and to be an encourager. They ask you to share your testimony, post links of encouraging blogs or videos, post your own "palm picture", or share scripture!



Even us older women need encouragement. I have struggled for years with weight and low self esteem. It's important for even me to remember that I am beautiful because I am God's.

It's been 5 days. The Palm Project page already has 450 people watching, sharing photos, and sharing encouraging stories of self worth and beauty. Please take a minute right now to go to www.facebook.com and look up The Palm Project. Be prepared to be encouraged, inspired, loved, and understood.