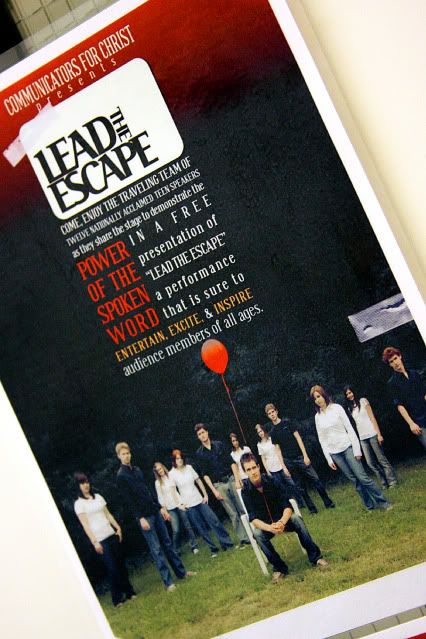 The 2009 Communicators For Christ Conference Tour is titled Lead the Escape. Kali and I have been to two of the conferences, and leave for the last conference of the year tomorrow. The twelve-member intern team came to our church last week and presented their drama by the same name. We love the interns and have learned and had a fun time with them at the conferences and here at home.


This is Josh. He teaches Team Policy and oversees Model U. N.. He is also the tournament director, along with Robin. They even do a little ditty called: Josh and Robin, to the tune of Rockin' Robin. :O)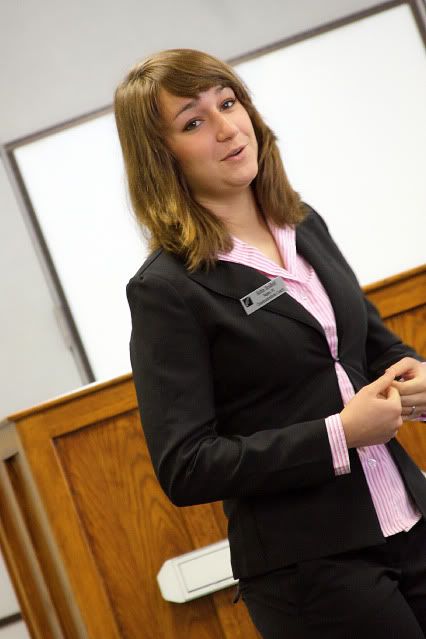 Robin :)


Robin and Kelsea during Gecco, a global environmental, economical, and financial simulation.


Kelsea in Lead the Escape.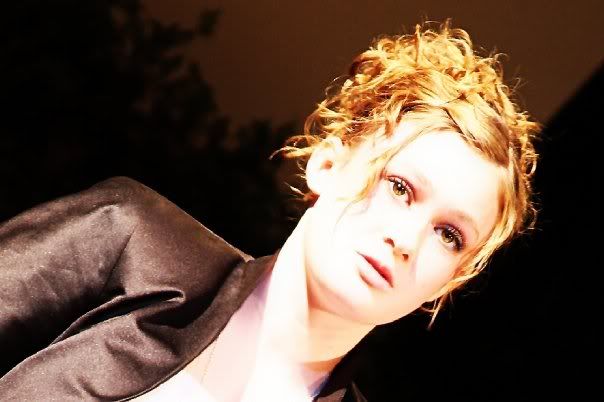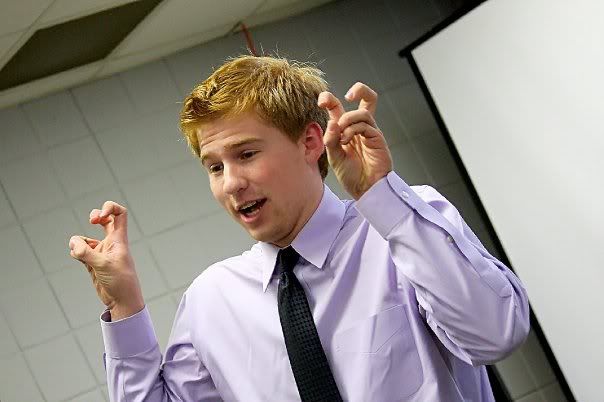 This is Eric. He teaches media track along with Katie Mac.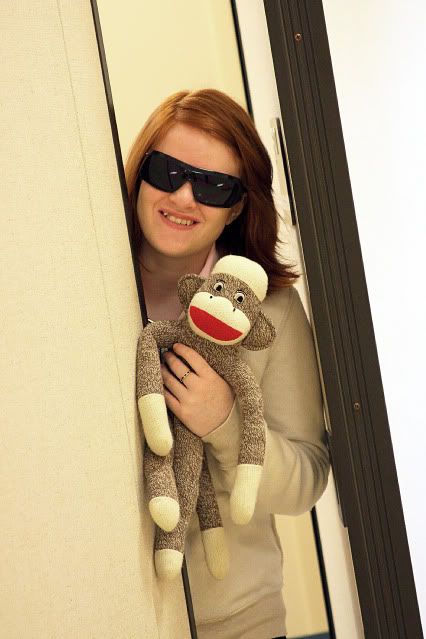 Katie Mac and Socrates :O).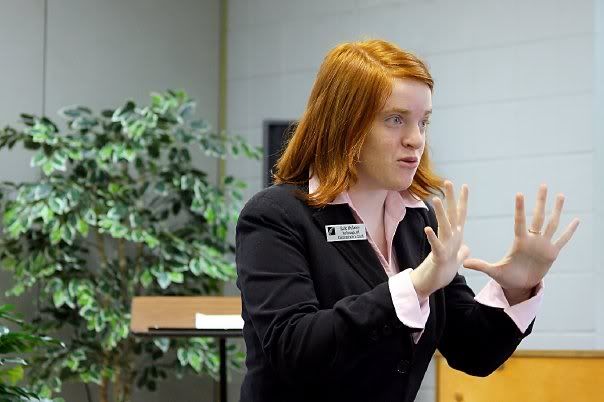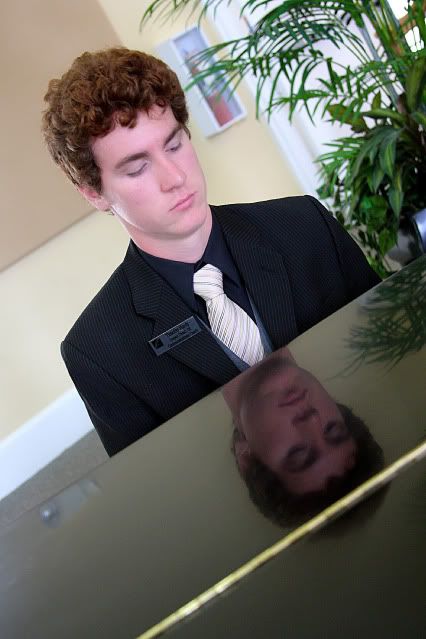 Tim - reminiscent of the A.N.N.O.U.N.C.E.MENT Song :), which he sang with Janie.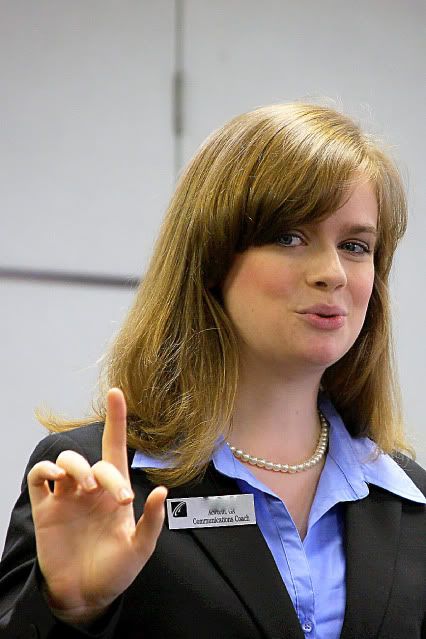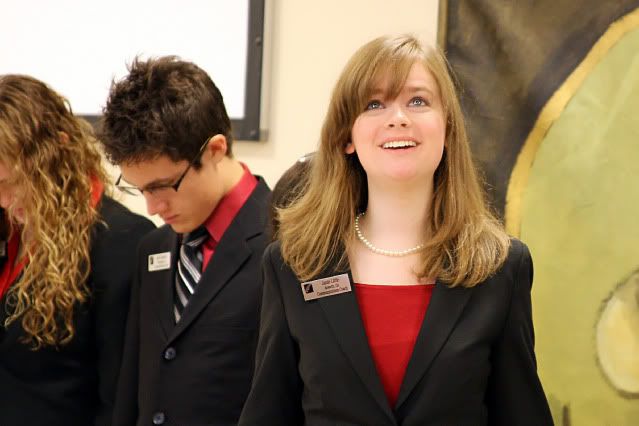 Janie doing a snippet of her interp.


Phil - the man of 1000 faces. . . .


. . . . and juggler extraordinaire.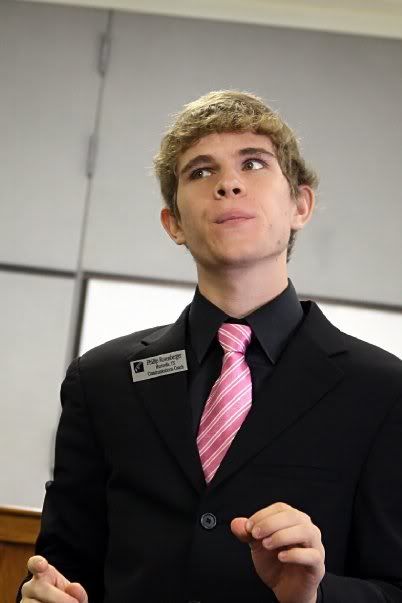 Kristen. She was pretty much everywhere!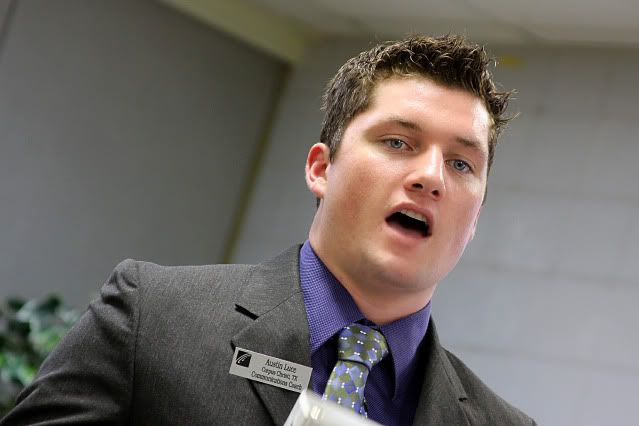 Here is Austin. He collects gnomes, but I can't recall if they are Garden Gnomes or Lawn Gnomes . . . .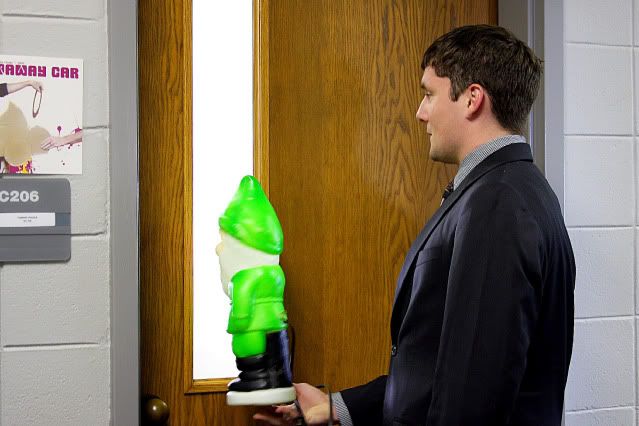 . . . and Gerald, Austin's gnome!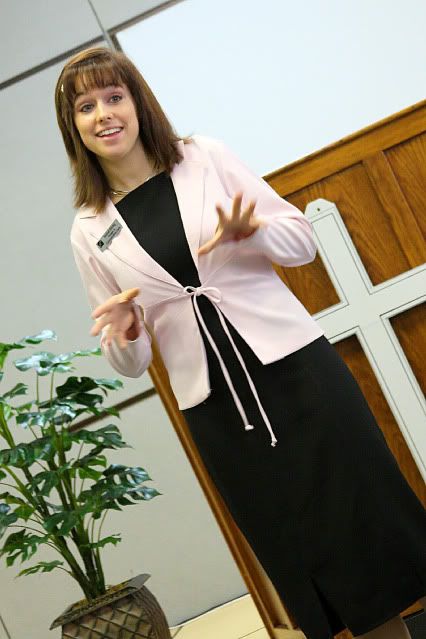 Hannah taught a lot of classes and was a vital part of the Greenies, during Gecco.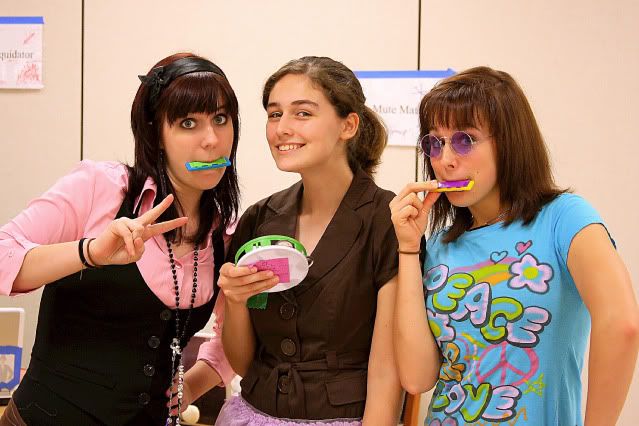 The Greenies consisted of Katie Anne, Kali, and Hannah.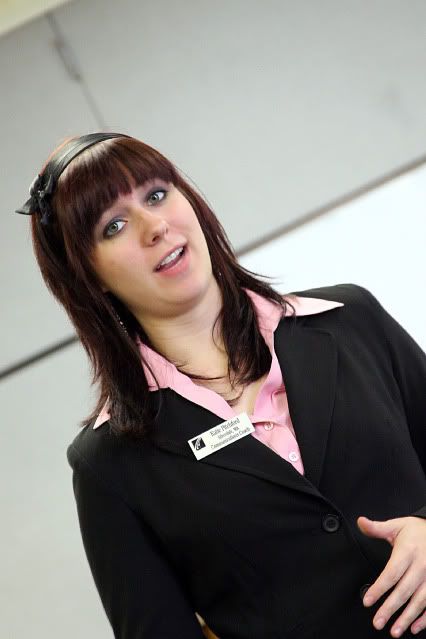 Katie Anne was really funny! and also did some dramatic bits.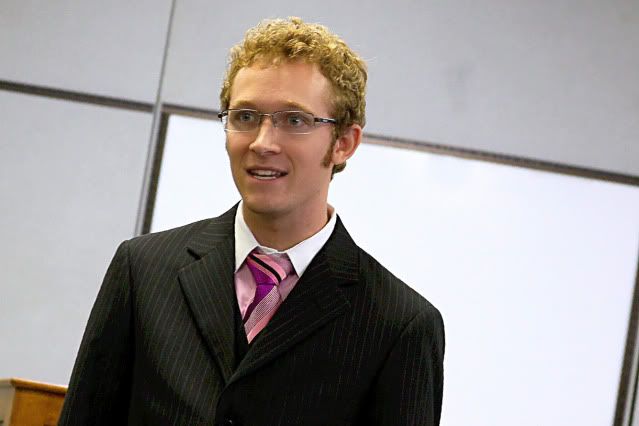 Justin held the new position of Tour Manager. I know he was invaluable to the team.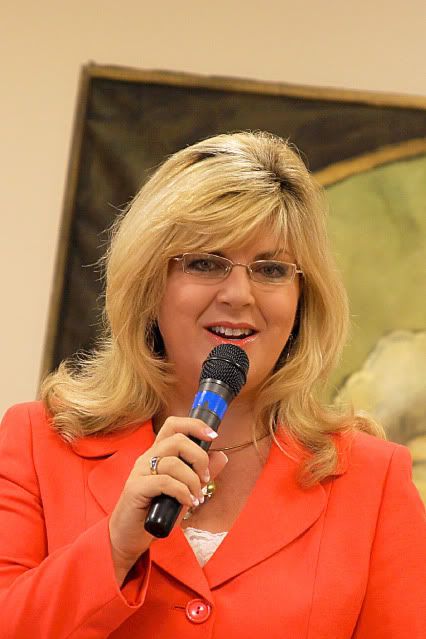 And I couldn't make a post regarding anything to do with Communicators For Christ without including a photo of the beautiful Mrs. Moon, the founder and leader of CFC.

(An interesting side note * * * the homeschoolers that follow my blog may recognize the name Teresa Moon. She wrote a book that I used when Kali was in elementary school - years before we heard of Communicators For Christ. Mrs. Moon wrote the book Evaluating For Excellence: A Handbook for Evaluating Student Progress.)

Thanks to all the interns, Justin, and Mrs. Moon for a great conference experience! We are praying for God to bless your efforts as you encourage young people to step away from artificial communication to authentic communication for Christ. Love you all so much!