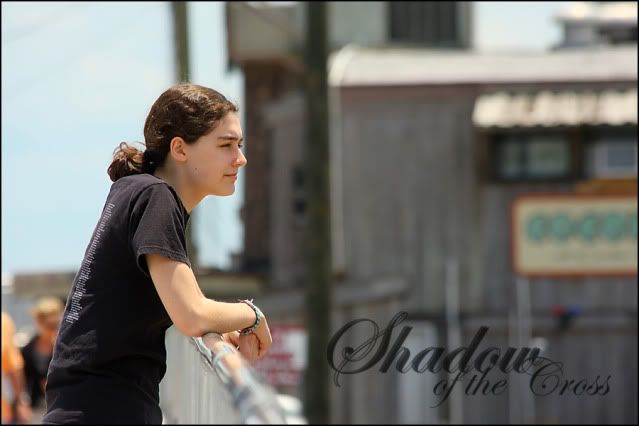 So, we spent a few days at Cedar Key last week. It had been miserably hot here at home, so we thought a few days in the water would be awesome! Unfortunately, someone forgot to tell the weather man. The highs were in the low to mid 70's the entire time we were there. So we had to content ourselves with looking at the water.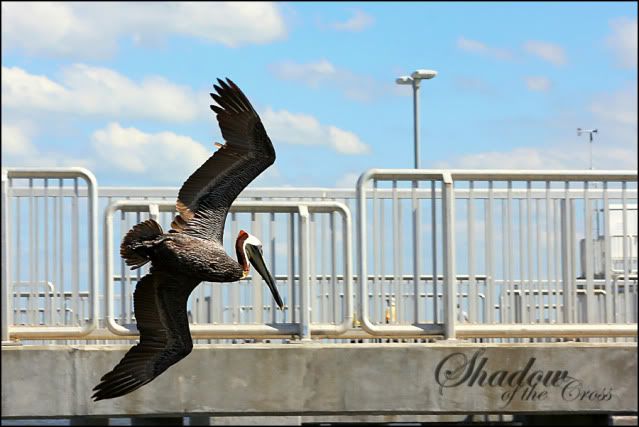 There were a load of pelicans - down by the pier. Pelicans and seagulls.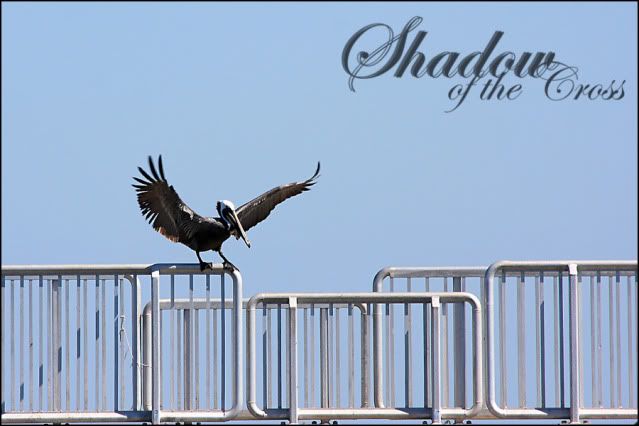 The pelicans just kind of took on a life of their own.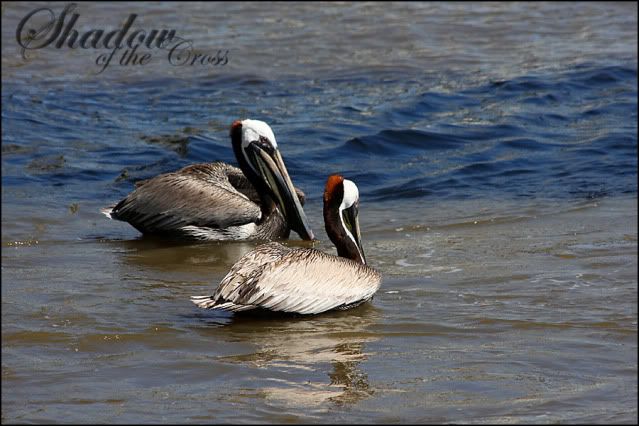 They would swim around in the water.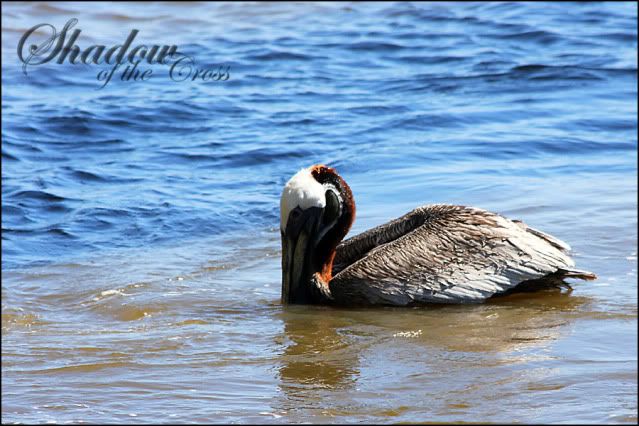 Watching and waiting . . .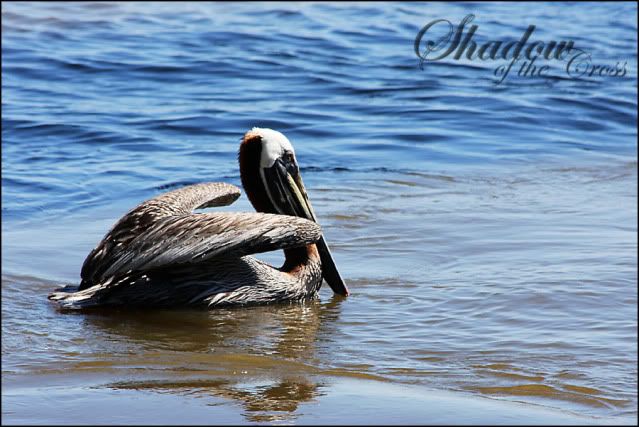 . . . then all of a sudden they would lift their wings . . .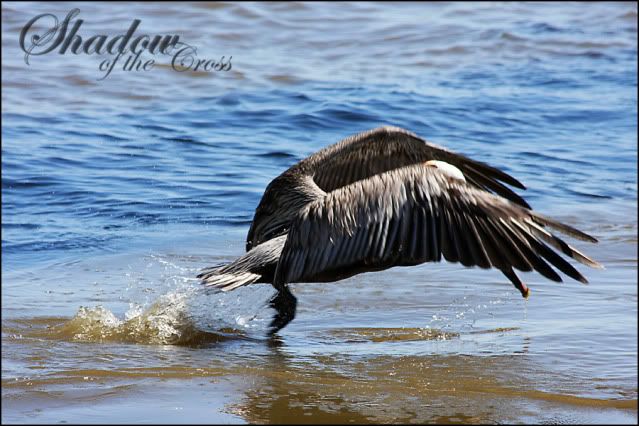 . . . lift out of the water . . .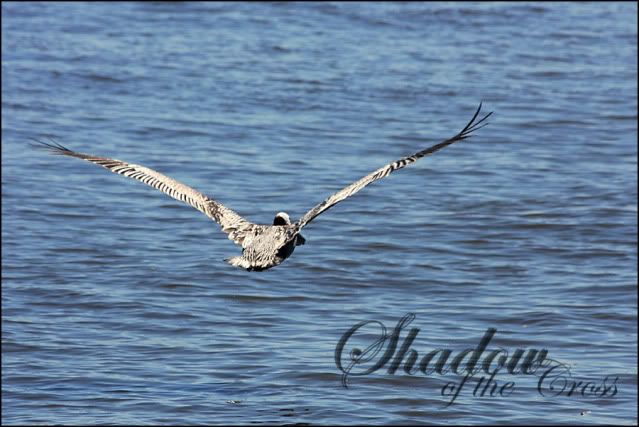 . . . take off like a shot . . .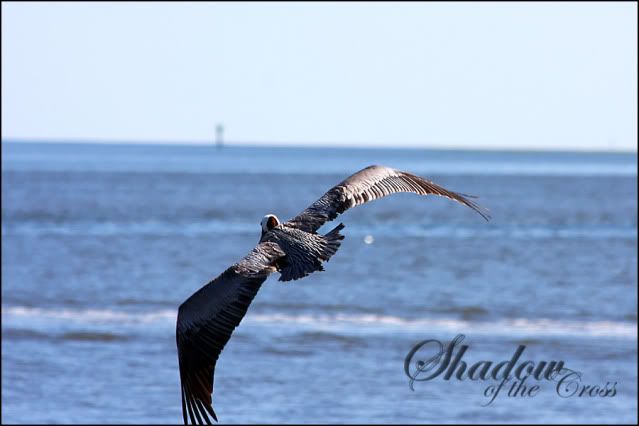 . . . circle around and ...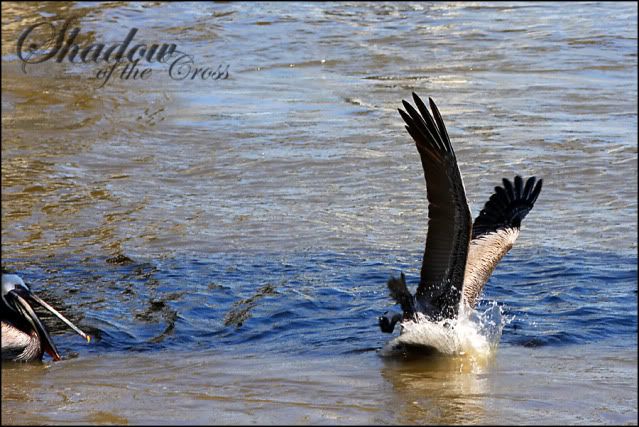 . . . nose dive straight into the water. (It looks like the bird to the far left is laughing at the other one - haha!)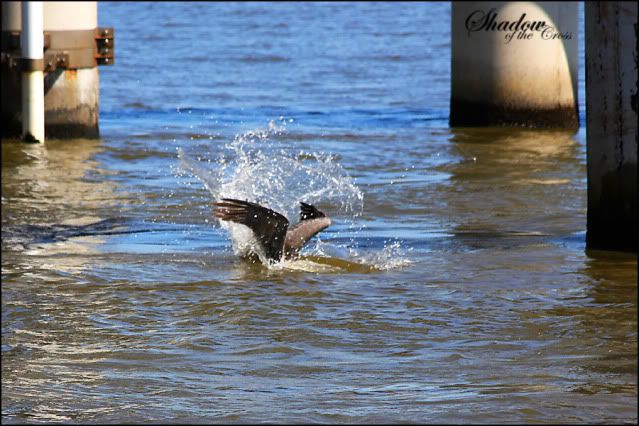 Over and over and over again.


We watched as bird after bird did this, then rose straight out of the water to circle around and do it again. Many times they had small fish in their bills.


Then they'd fly straight under the pier, and do it all over again. What a show they put on! And I love this last shot I got with the new lens Mark got me awhile back! Lots of fun, even though it wasn't spent swimming as we had planned. Kali and I did get in the pool a couple times, but after our lips turned blue we got back out again - haha!