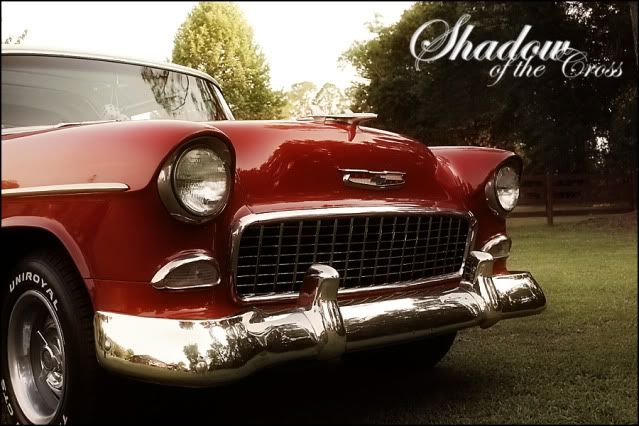 Awhile back I posted about the In His Wakes banquet and auction. At the silent auction, I won a day with local photographer Brenda Thornton. Part of my day with Brenda was to accompany her on an extended bridal shoot for an upcoming wedding. Mostly I watched and learned, but I was also able to take some shots of my own. The bride, and her family, own some pretty legit vehicles that Brenda incorporated into the shoot. This car was one of two cars - owned by the bride's parents - that were part of the shoot.


Pretty awesome car, immaculate condition! Hopefully before long you will see photos of the bride and groom in front of the church with this car, and also in front of the old county courthouse building - which required the city police shutting down traffic on one block for Brenda's photo shoot to happen.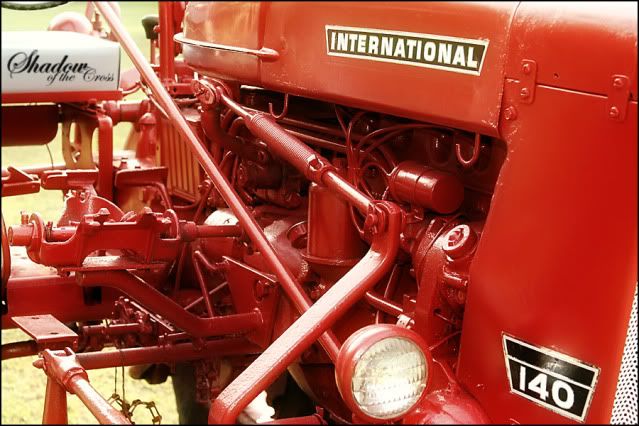 Dad's tractor. Lots of good pictures with the bride, sitting in the driver's seat. We also used a bicycle, another car (not good with cars, I think it was a ford something, sorry,) and a motorcycle - that belongs to the bride! What a fun shoot! Thanks, Brenda, for letting me tag along, it was a great afternoon!