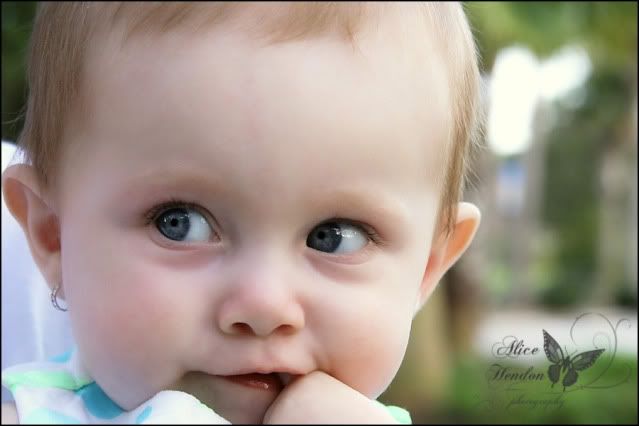 I had a photo shoot this weekend that left me laughing and laughing.
Two toddlers - each seven months old - one boy, one girl, and neither wanted to cooperate.


This little angel cried the entire time we were trying to take photos.
These few pictures (with no tears) were taken as she and her mom were readying to leave.
I had already packed up and was headed to my car.


She stopped for a minute and smiled.


She looked straight at me. I took this picture, then she started crying again.
Hahahaha! So, I got into my car and left. Seriously, I had a great afternoon with my friends "trying" to shoot some family memories.
I'll post some of the little fellow tomorrow!