It's a new show in the Shamu Stadium - - - it's called One Ocean.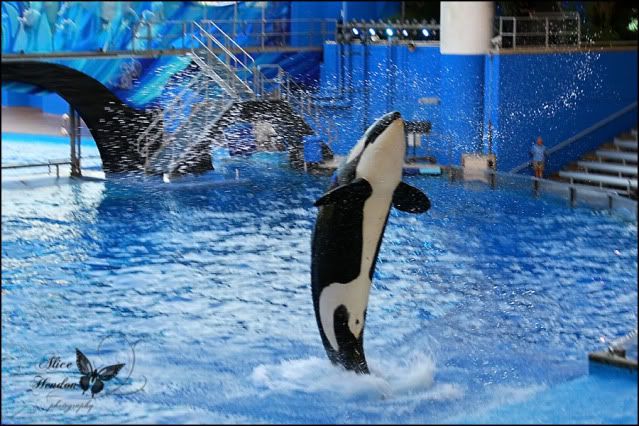 This particular day the show included five killer whales.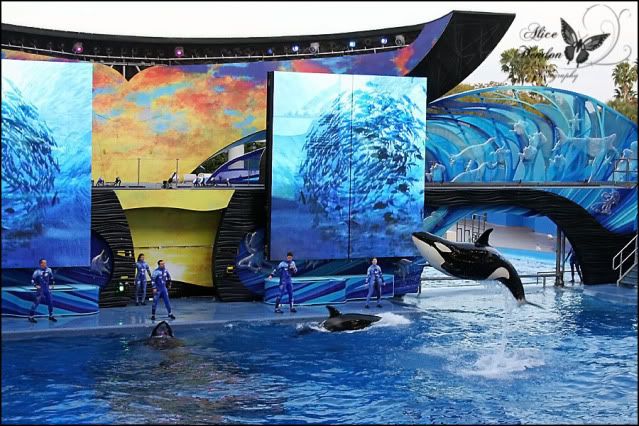 They were very impressive. Such a wonder to see something so huge, jumping completely out of the water.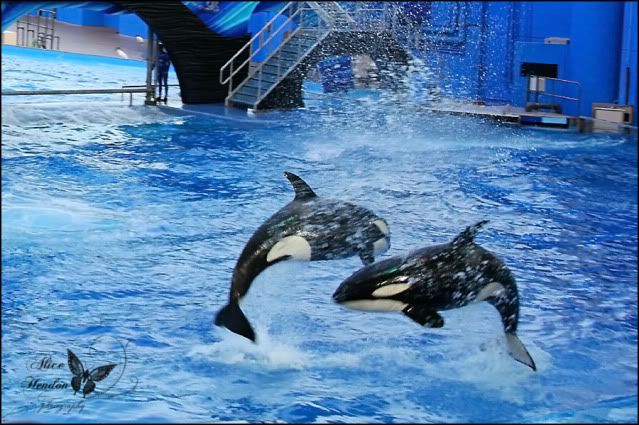 It was like they were playing!


This was my favorite photograph from our day at Sea World!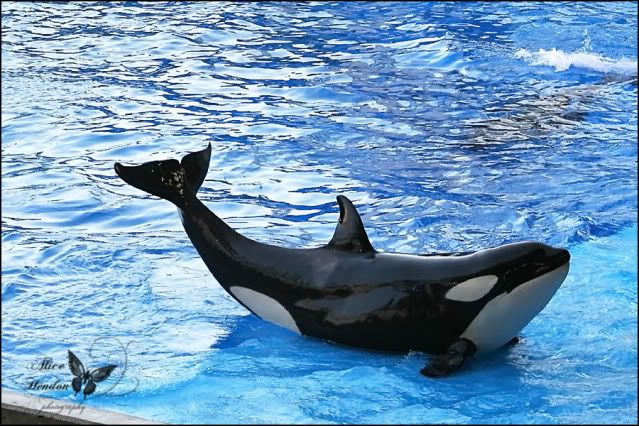 I wonder how many pounds of fish it takes in treats to get through the show?


One huge difference we noticed in this show was that the trainers no longer get in the water with the whales.
They used to swim with the whales and ride them around the tank.
This was as close as the trainers came to getting in the water.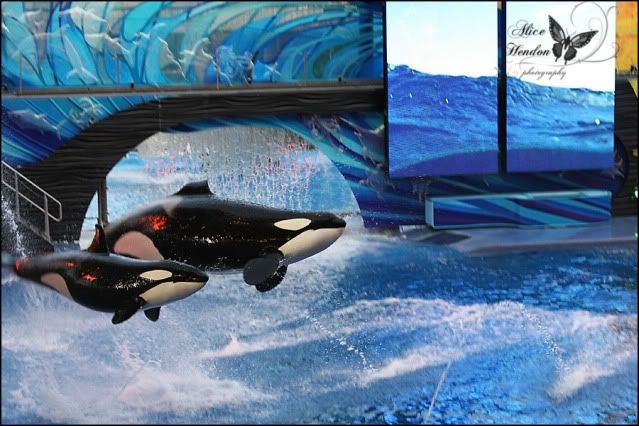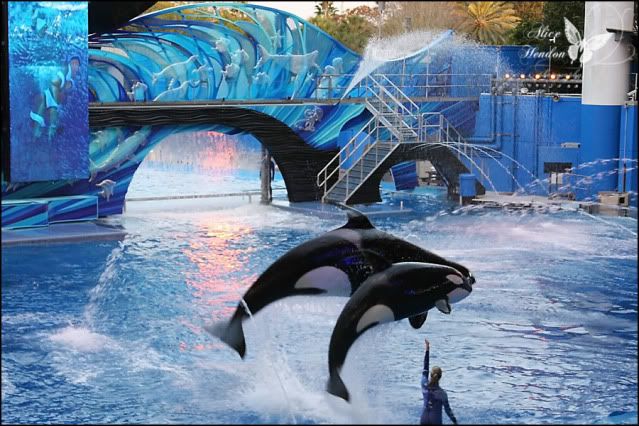 The sun was starting to set, hence the pinks in the water and the pink/red reflecting on the whales in some of the pictures.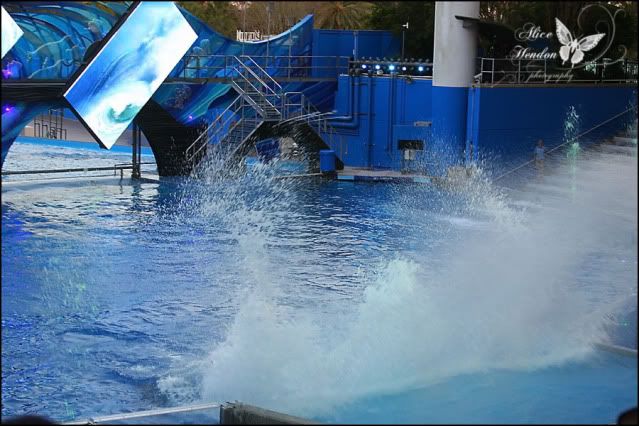 The whales still kick up the water - soaking anyone in the bottom section of the stadium - the splash zone.


He is literally spitting water out of his mouth - hahaha!


How can something this huge seem so graceful?


Another favorite photograph.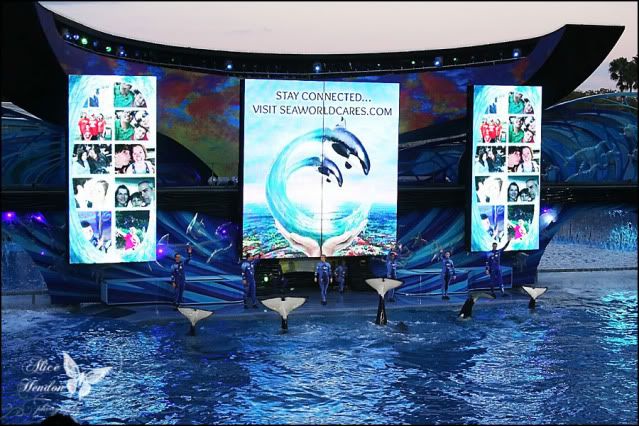 And, of course, they waved good-bye to us at the end of the show :).


Then we headed out to the parking lot to head back to the hotel. What a beautiful sunset!
If you haven't been to Sea World lately, you should definitely check it out!