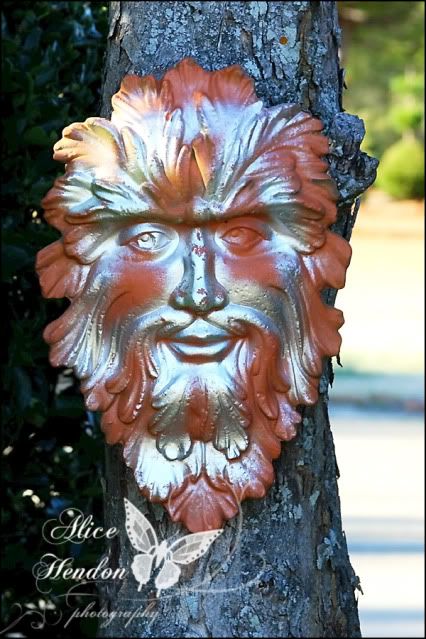 Welcome to the Pearl Fryar Topiary Gardens, located in Bishopville, South Carolina. All this was created by one man.


Pearl Fryar began work on his gardens at his home in the early 1980s. In 1985, he was awarded Yard of the Month.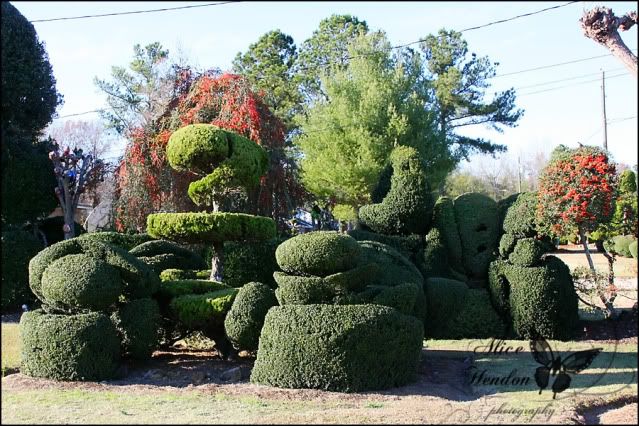 By the mid-1990s, Pearl's topiary gardens gained national recognition, being featured in numerous newspapers, magazines, and television programs. In 2006, there was even a documentary made about Pearl and his gardens - aptly titled A Man Named Pearl.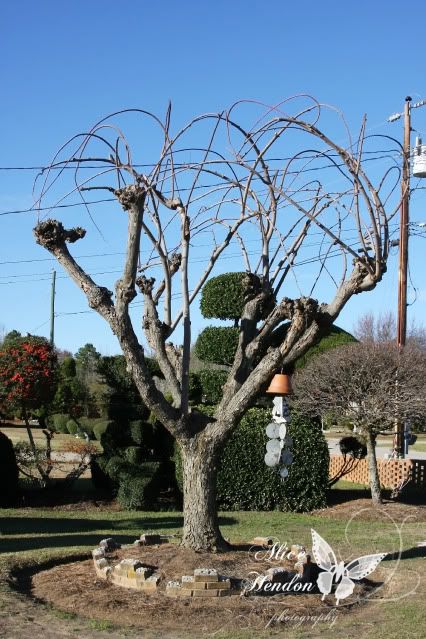 Pearl bought this piece of property - a corn field at the time - totally barren of trees. He planted every single tree and shrub you see in these photos. (It's amazing how he trains them to grow in certain ways, distorted, into shapes.


Many of these plants and trees were retrieved from compost/trash piles at various nurseries.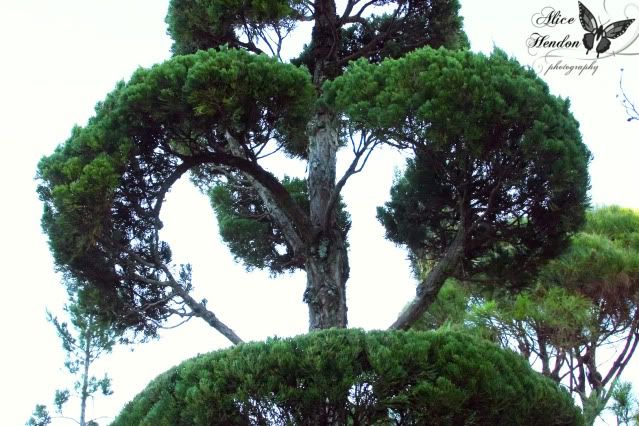 Pearl took plants that were "ugly", or sick, or undesired by others, and crafted and coaxed them into living works of art and beauty - impressive topiaries.


He maintains his topiary by trimming the trees every 4-6 weeks. People come from miles around to see Pearl's creations. He even donated one to the State Museum in Columbia, South Carolina!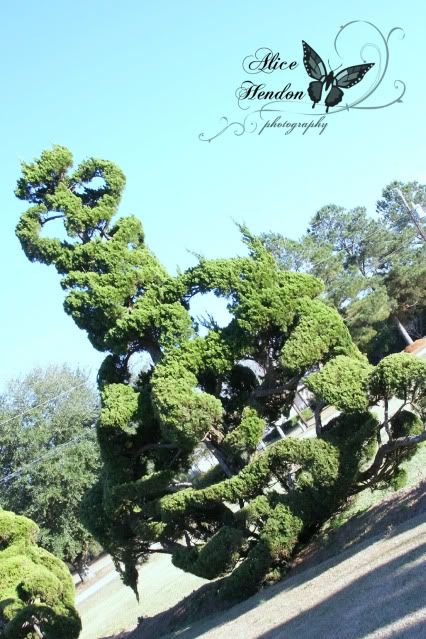 Pearl had no previous experience with topiaries. He got a quick 3-minute lesson on topiaries from a local nursery, and went to work cutting up the bushes around his home.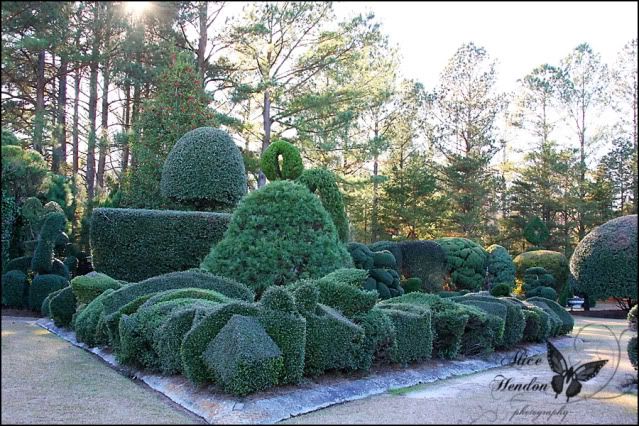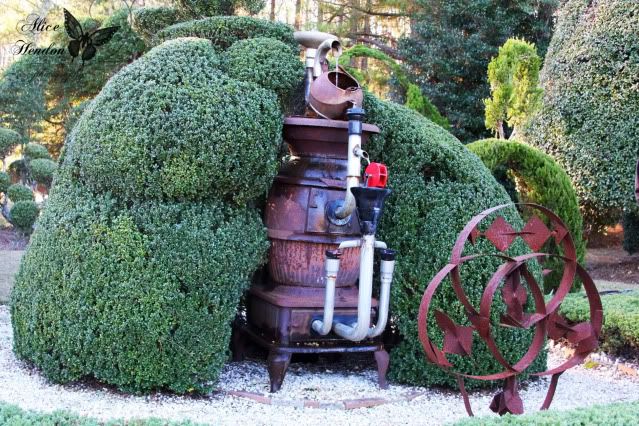 Pearl also designs metal sculptures and fountains, which he has placed throughout the garden.


He uses scrap metal to create what he calls "junk art." If you look closely in the next few pictures, you may find the words "love," "peace," "goodwill."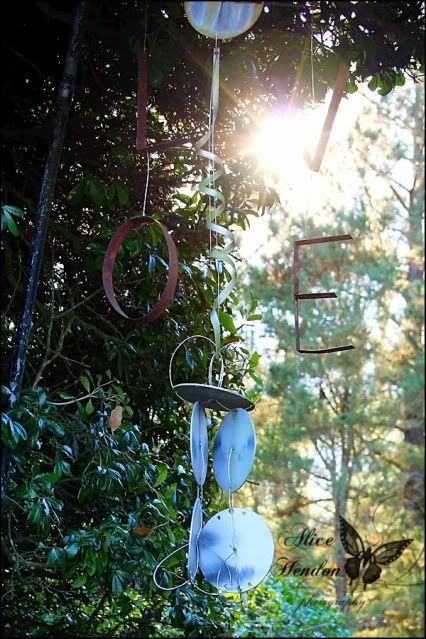 My favorite photo from the whole shoot, L O V E. Pearl must be one remarkable man.


Do you see the dog drinking from the fountain?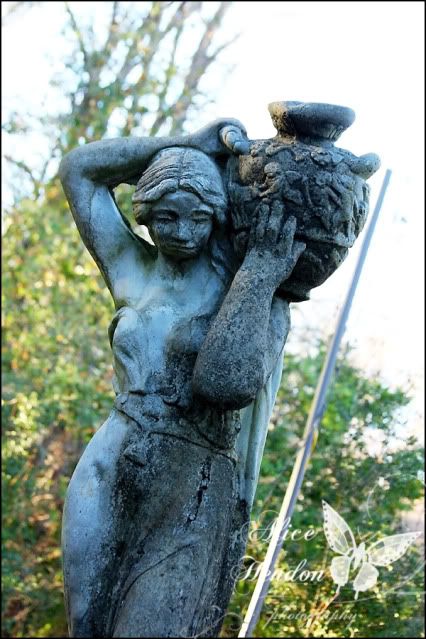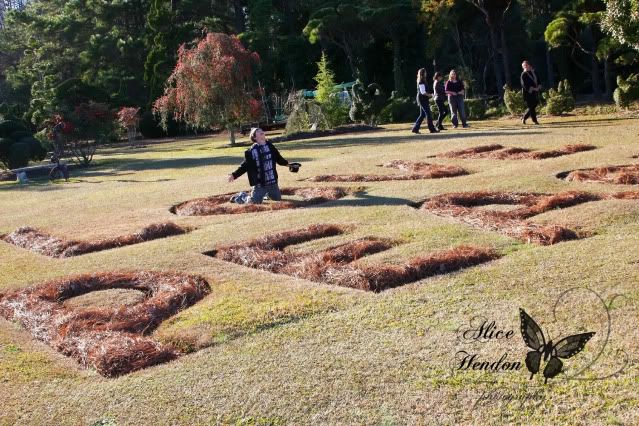 And across the bridge is the Garden with a Message. A message of love, peace, and goodwill. Pearl wanted his visitors to leave with a positive message.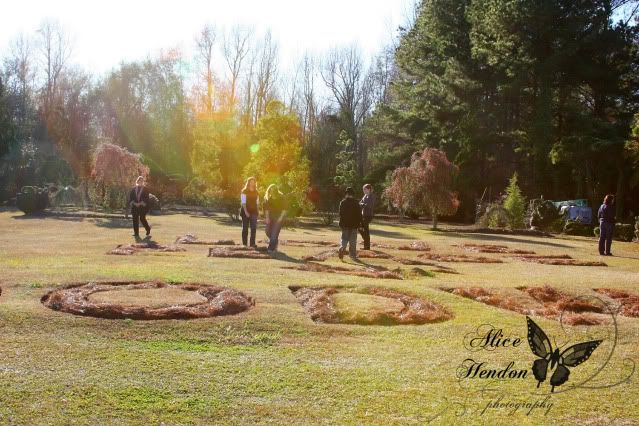 Pearl literally dug trenches in the ground - in the shape of letters - and filled them with pine straw. It spells out the words love, peace, goodwill in 8 foot tall letters.


Continuing with the love theme.


The reverse side.


The sun was wonderful that day.


Do you see the message? Kali said this picture was all sunshine, rainbows, and butterflies :).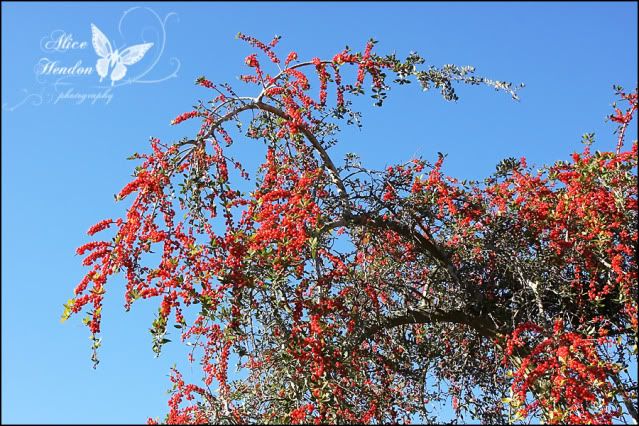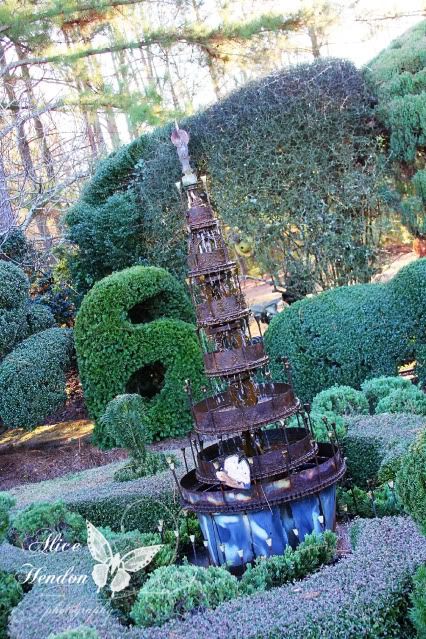 Do you see the elephant?


This was a really impressive place. A huge work of living art. Pearl has his own website at www.pearlfryar.com. You can find more information there. I picked up a brochure during our visit. Most of this information (don't I sound brilliant?) actually came from that brochure. If you get near Bishopville, you should definitely drop in and say hello to Pearl!