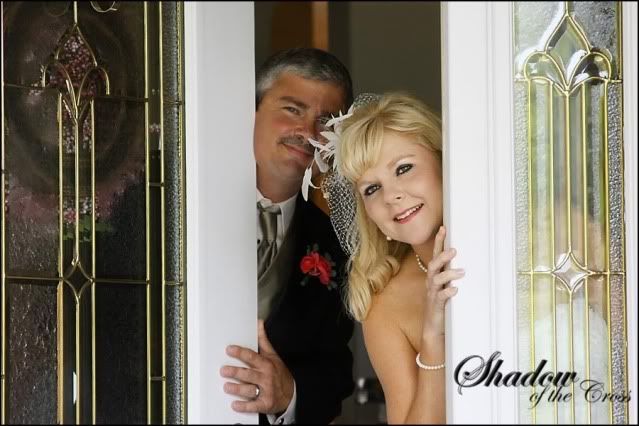 "Come on in! We're getting ready for a wedding!"
(I bid on a photography package at a recent auction on a session with professional photographer Brenda Thornton.
One of the things I got do during this session was to shadow Brenda on a pre-wedding shoot. These are some of the photos I took that day.)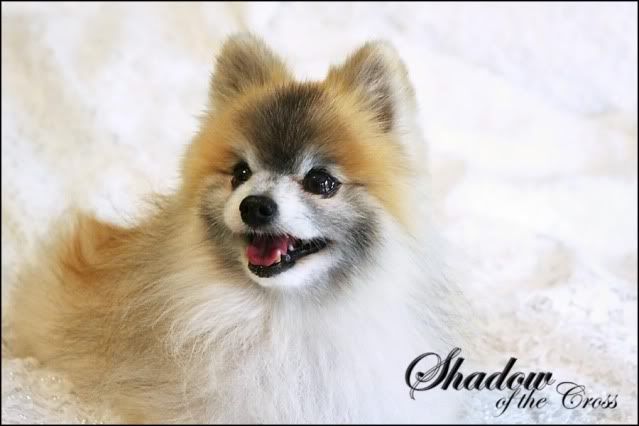 This is Smokey Joe, the bride's beautiful dog. And that is her gorgeous wedding gown that he is posing so perfectly on.


Of course we might need a little encouragement - hahaha! Actually not, although this was a cool idea of the bride's.
You will notice several toys in these photos - for the most part they all belong to the bride. I think this shotgun was actually her father's.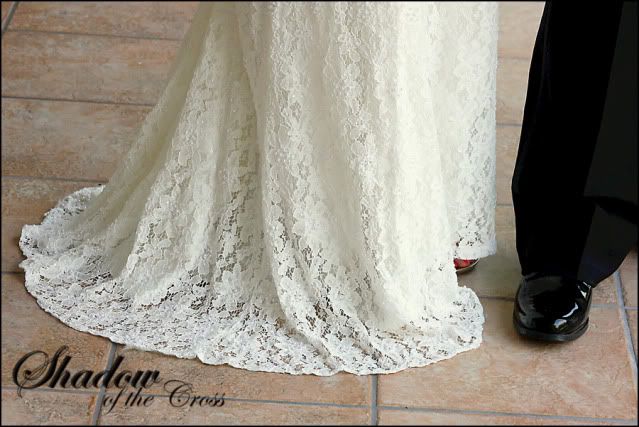 Once you are to this point, you need a gorgeous wedding gown, . . .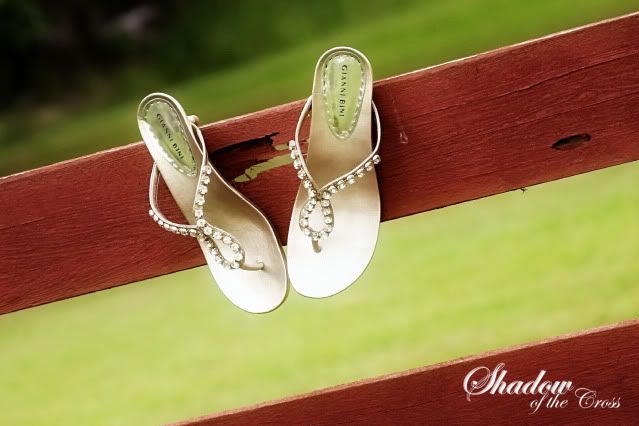 . . . a really elegant pair of shoes, . . .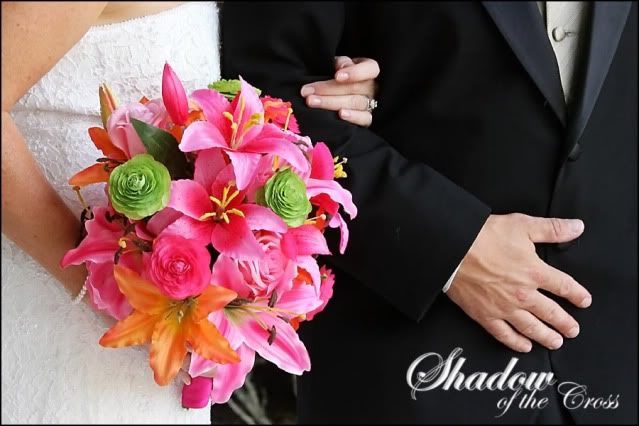 . . . and a beautiful bouquet.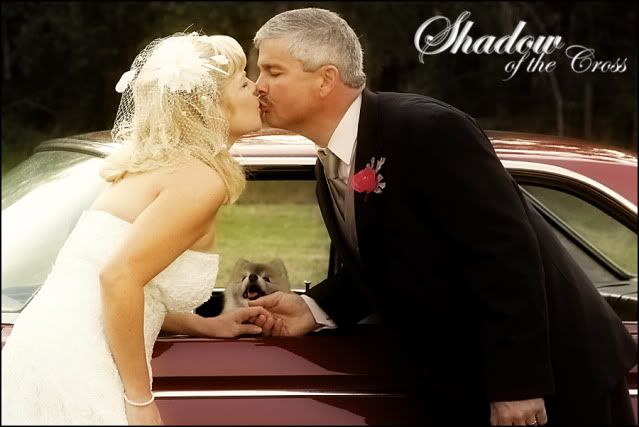 Smokey Joe seems to have given his seal of approval on this match :).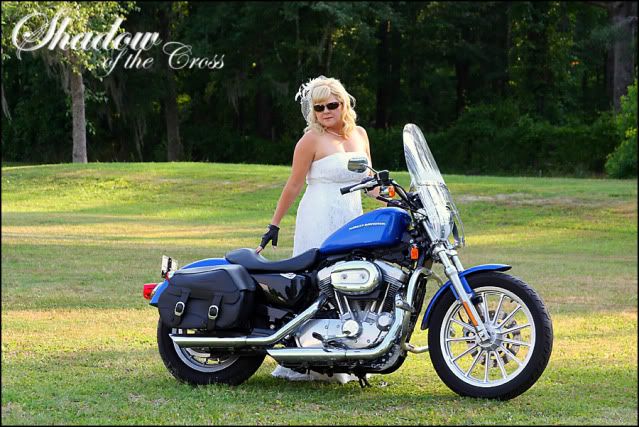 I mentioned toys. This particular toy belongs to the bride. She is a captain with the state highway patrol.


These are far and away the best props for any wedding shoot I've been involved in!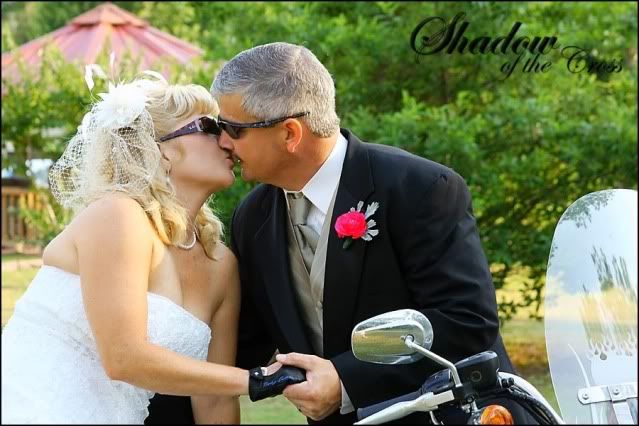 I don't think the groom is intimidated one little bit - hehehe!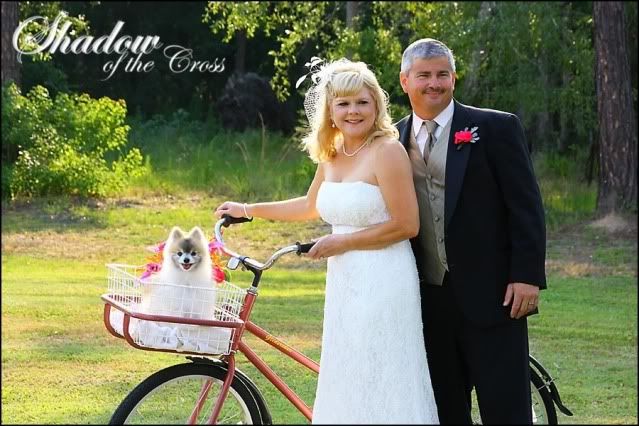 Also the bride's. And Smokey Joe is right at home in that little basket!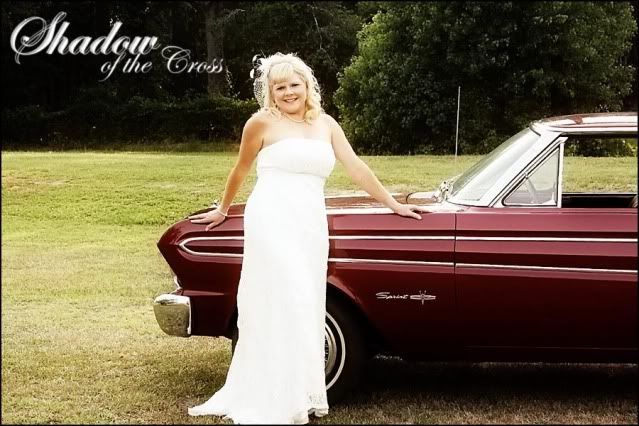 This awesome ride belongs to the bride's parents. Beautiful!
Brenda was recreating a photograph they took of the bride standing beside this car when she was a little girl.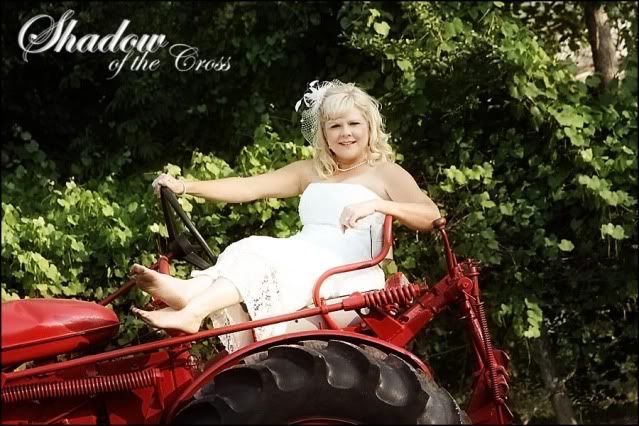 Not sure who the harvester belonged to, but it was spectacular. Shiny and brand new looking - pristine condition. A perfect ride!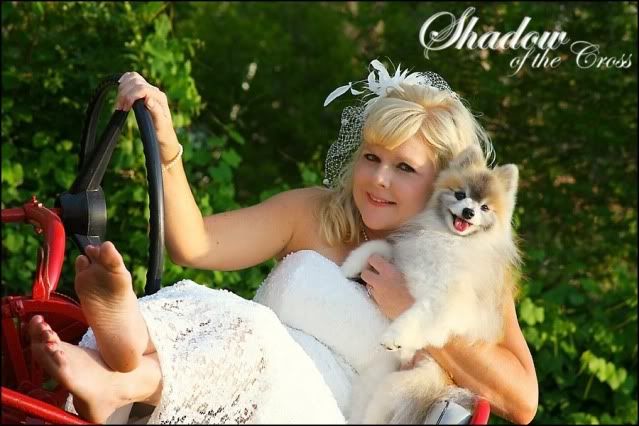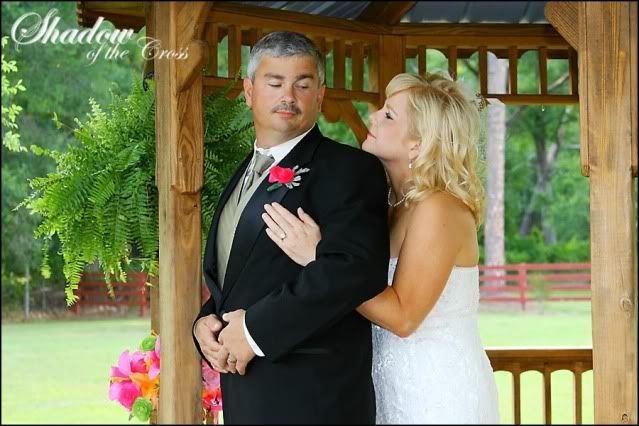 These were taken in the bride's back yard. Just gorgeous!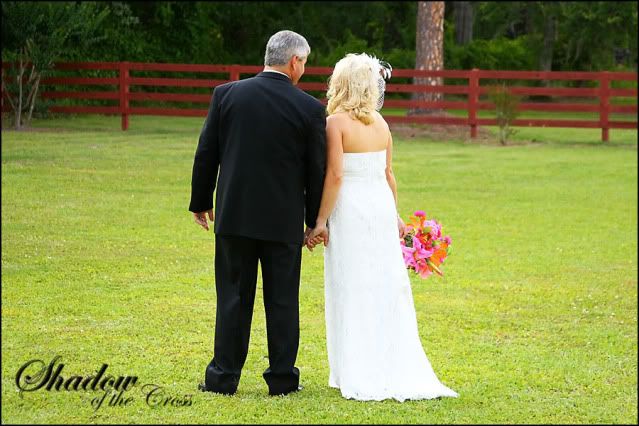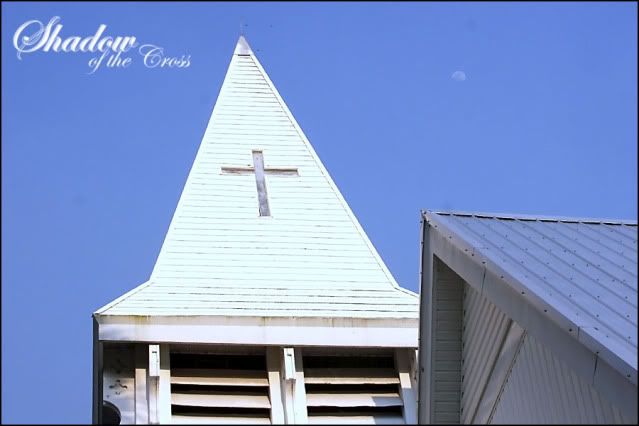 Then we were off to the chapel. And it was beautiful!
What a wonderful location for a wedding!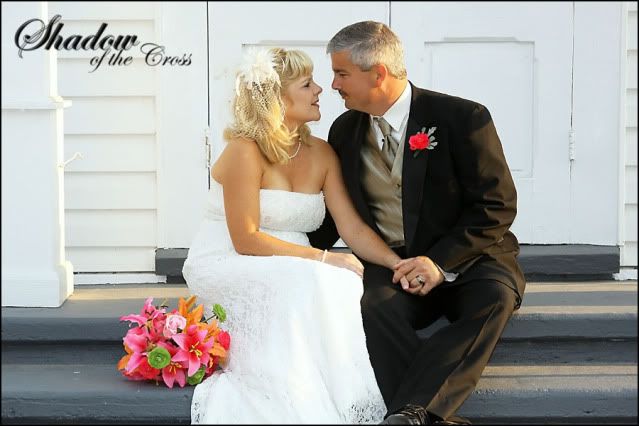 I loved the architecture! So beautiful.


I know that any shot Brenda took in front of these windows will look totally different from this one.
She knows what she's doing, whereas I had no idea how to shoot like this,
but I still like the way it turned out.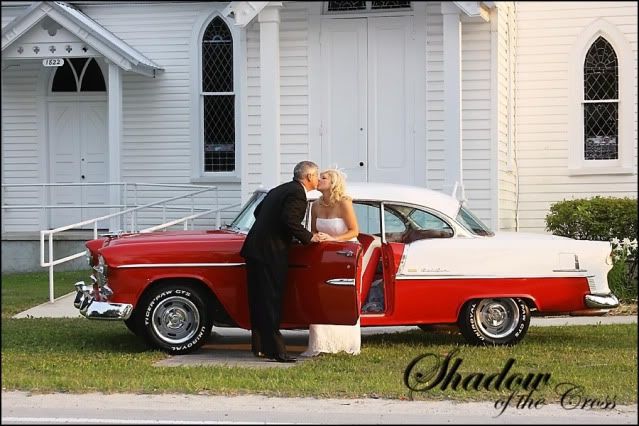 Another one of her parents' cars.


Our old courthouse, of great significance to her family.


This as an incredible pre-wedding shoot. Brenda, thanks so much for letting me shadow you on this trip. And thanks to the bride and groom for allowing me to tag along. You are such a wonderful couple! I'm sorry I couldn't be there for the actual wedding. May God richly bless your marriage and bring you much joy!