My mom's favorite flower is the pansy. She used to grow them in her yard, in every color.

These particular pansies were at Southeastern Baptist Theological Seminary in Wake Forest, North Carolina.
I began by sizing the photo in photoshop and reducing any noise. Voila! You have the first photo.
Then I used the Pioneer Woman's free action set #2, ran the Strawberry Fields action, and ran the faded edges action.
This is what you see in the second photo.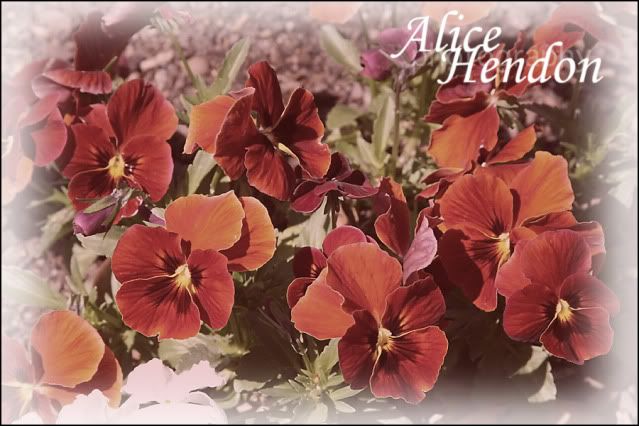 My mom would love to see these pansies first hand, but she's going to have to be happy with just my photos.
I think she will like these, almost as well :).