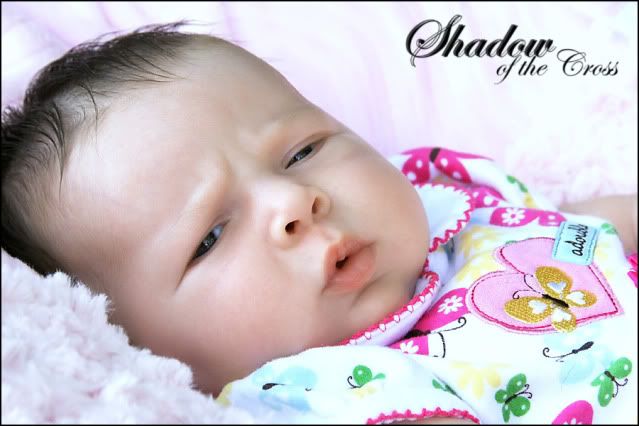 Meet Jordan Nicole. She's our new granddaughter. Jordan was curious about what we were doing.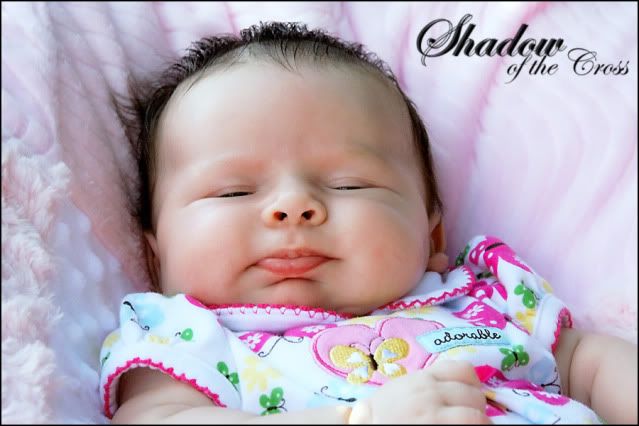 Isn't she beautiful!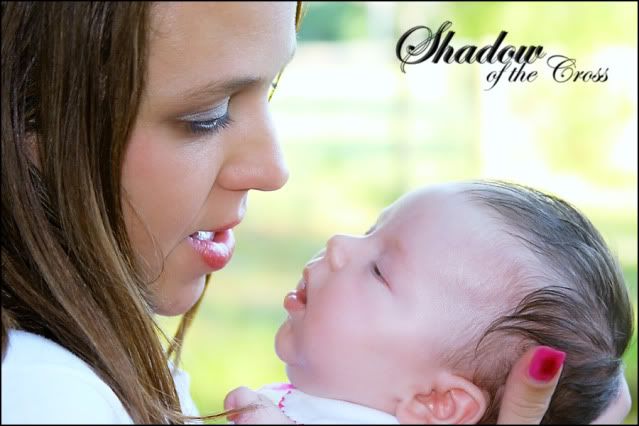 This is her mama, Nicole . . .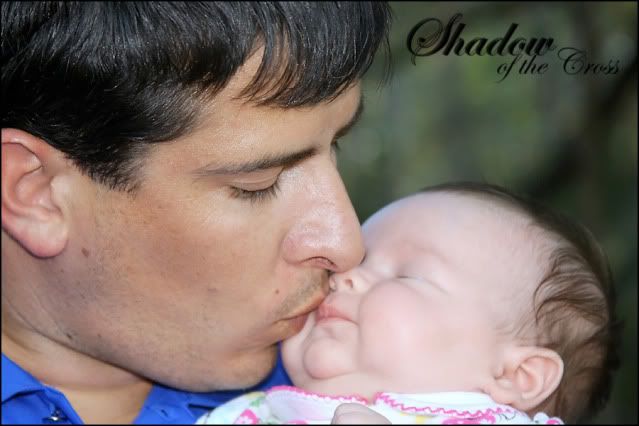 . . . her daddy, Dale, and . . .


her big brother, Wyatt.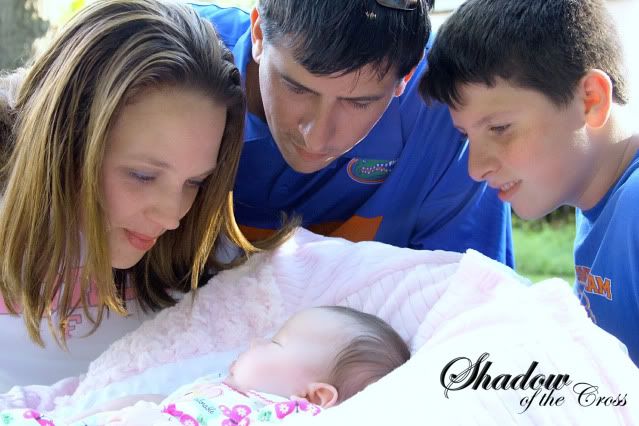 Jordan is well loved!


Tiny little hands.


Tiny little feet, kept safe in daddy's hands.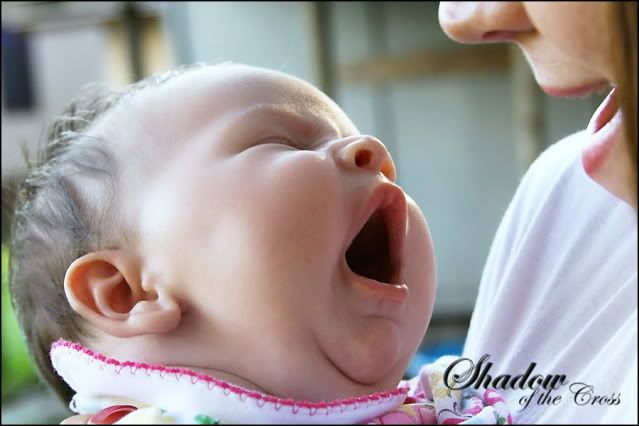 All this modeling is tiring work!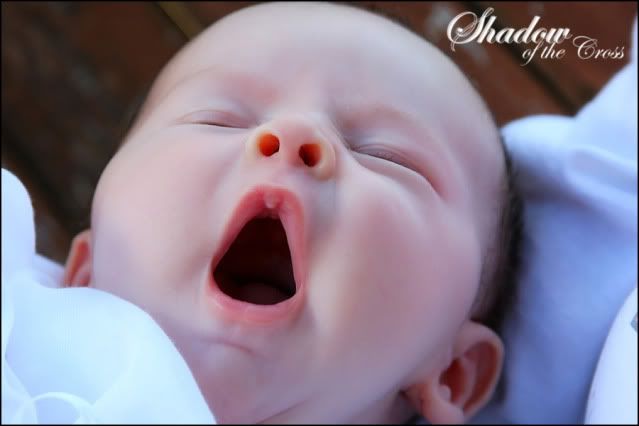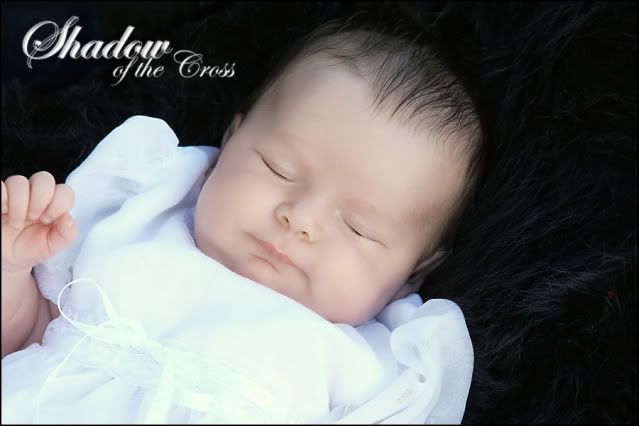 This lovely christening gown was handmade by great-grandmother Bea.
Beautiful detail, lovingly made for a special day for this special little girl.


You can never kiss them enough. Babies are a gift straight from God. Lovingly placed into the hands of the parents.
To love, to cherish, to nurture, to safeguard, to point to God. Be thankful every day that God has entrusted
His children into our care. We love you, Jordan!