It's time for Fix-It Friday at
I ♥ Faces
. They provide us a photo from one of their contributors. We take the photo and edit it any way we wish and post it.
Here is the photo they gave us this week to work with.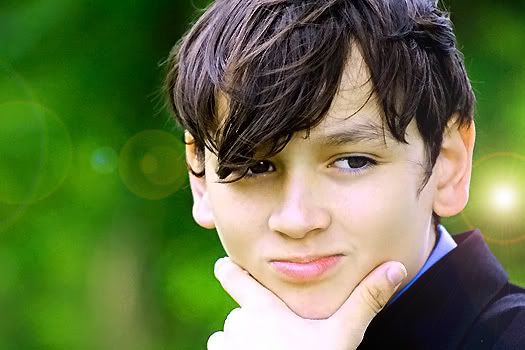 This was my first edit. I lightened it up a bit, sharpened it, and worked on the eyes to bring out the color. I used PSCS3 to add a little fun solar flare.
Next, I reversed the image and turned it into a black and white photo.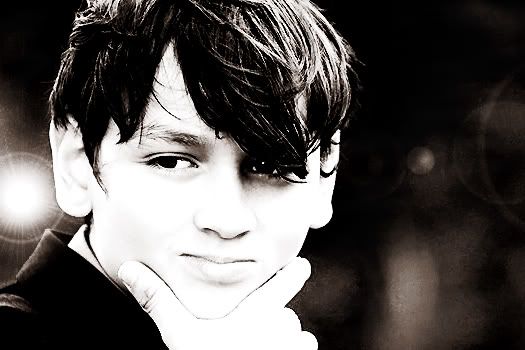 Lately I've been playing with mcpactions coloring book - the cocoa twist action. In this last photo I was going for more of a dark feeling. Not good for every photo, but I thought it worked here with this particular one. This young man has some great dark eyes that I think really pop in this last edit. To see how others edited this great photo, visit
I ♥ Faces.