The I ♥ Faces posting this week is Sports in Action and Anything Goes/Pets. For my sports shot, I went back into the old photos of the kids doing karate. Unfortunately, I had a terrible camera back then and most all of the shots are blurry and out of focus. I picked my favorite shot from that time to post. My daughter had just received her black belt recommended in Tang Soo Do. Part of her upcoming test for 1st degree black belt was to break a concrete brick with her fist. This picture comes from a belt ceremony where she broke this border brick with a hammer fist in front of the entire karate school. It was awesome! If you look at the photo, you see that she has hit the brick, it has broken and is falling to the ground, and her fist is coming back up. Excellent! Kali is a 1st degree black belt now and has broken several concrete bricks in her time - always with her hand. No broken bones either :), thank you, Lord!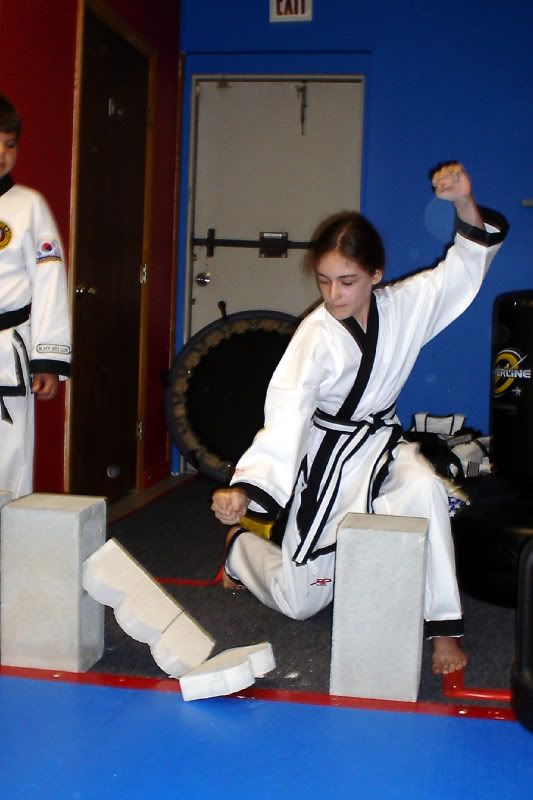 My Anything Goes Pet shot is one I posted awhile back on my blog. This little guy has been named Tracker. For those who didn't read that post, I found Tracker wandering down a dirt road out in the woods. He wouldn't move from the roadway and I had to stop and get out of the car. He was so afraid that he crawled under my car and wouldn't come out. I had to crawl under there too and pull him out. What a treat at my age - lol! Long-story-short, we found out that Tracker's mom had recently birthed 9 puppies. The owner decided he didn't want the six-week old puppies and mom anymore, so he quit feeding them, leaving them all to die. We were able to rescue this one puppy only. It took a couple days for Tracker to settle in with us and quit shaking all the time. This photo was taken during his first trek out in our yard. I just love his face - it's like he was saying "thanks for giving me a home!". Isn't he adorable?


Head on over to iheartfaces.com and check out everyone else's photos.