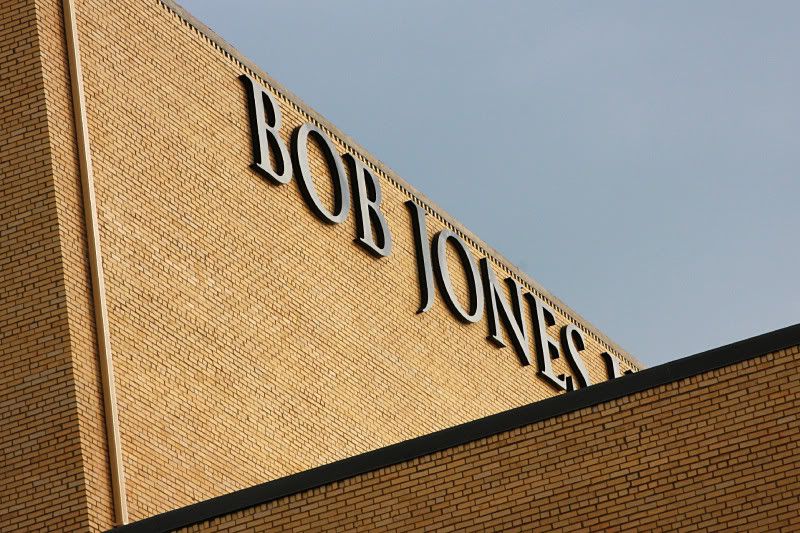 The NCFCA (National Christian Forensics and Communicators Association) National Championship 2009, was held on the Bob Jones University campus in Greenville, South Carolina. This was a beautiful facility and perfect for our competition.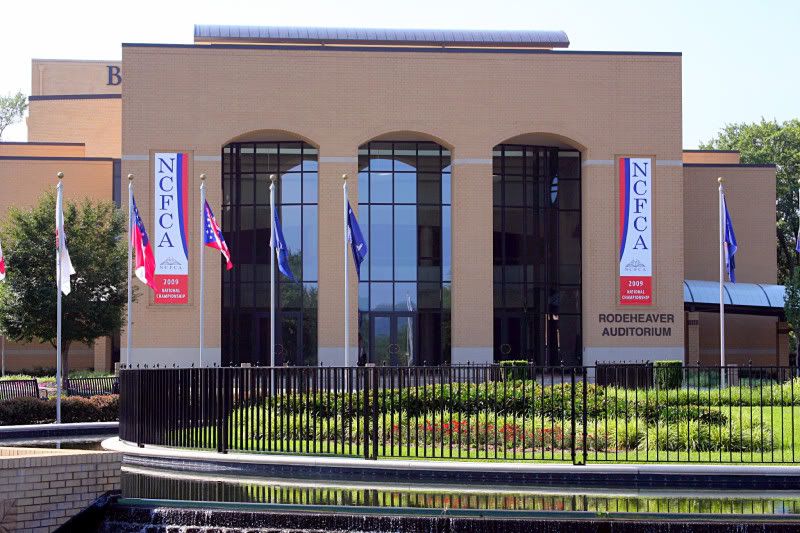 This was our first glimpse of the campus. It spoke "welcome" to all of us. As soon as we arrived, we began to catch up with friends, some we had not seen since January.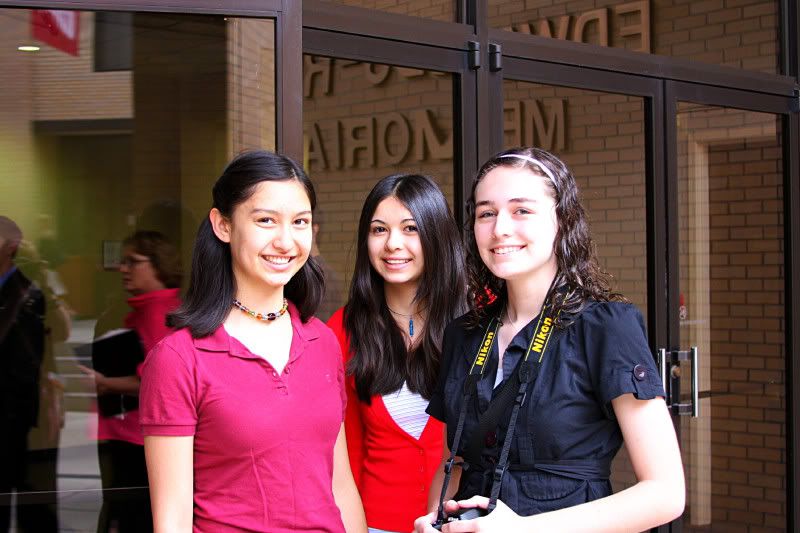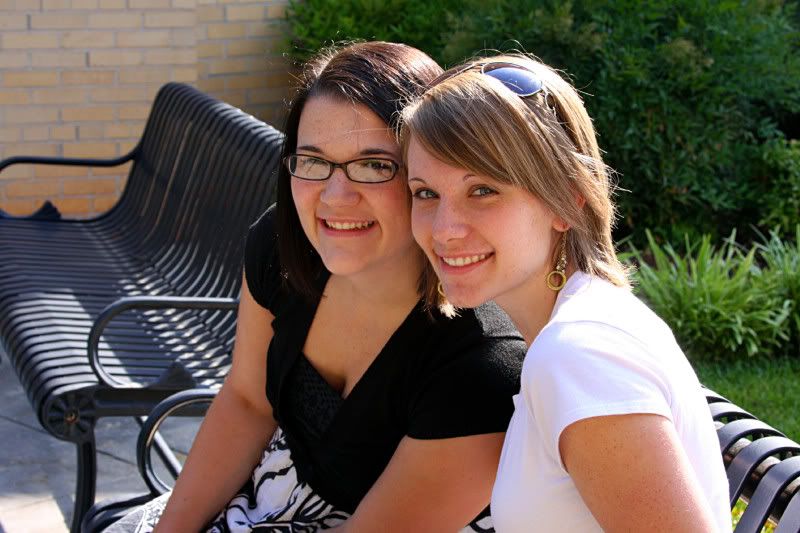 (As a reminder - I never post names of children other than my own. That is why you won't be reading names of all the awesome, incredible students you are going to meet in this post.)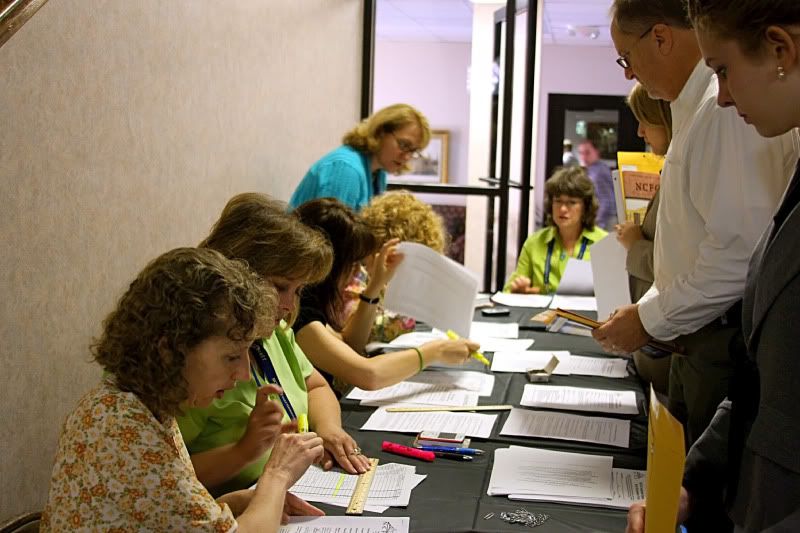 Early Monday morning the students began registering for competition. These students competed in their home states, and advanced to regional competition. The top speech and debaters at those regionals qualified to compete at Nationals. These are the students you are reading about in this post. They are the best in our nation!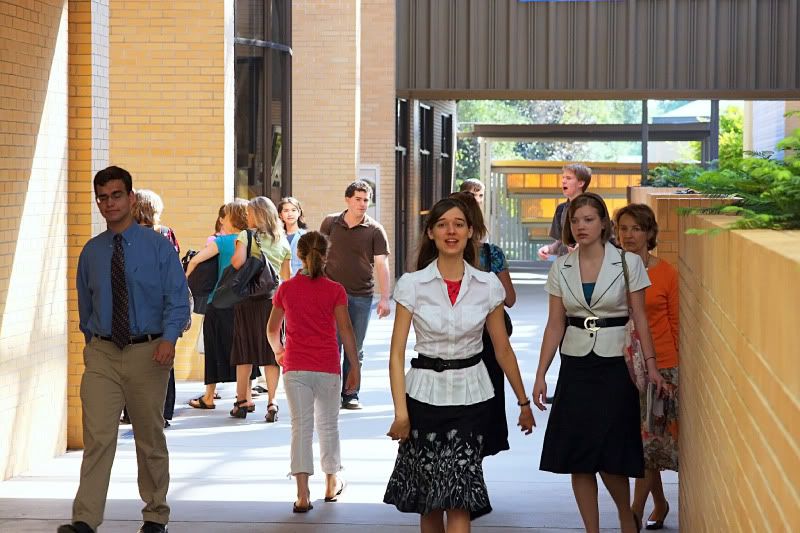 With about 600 competitors the walkways were pretty much always busy.


On the first day students presented their Expository Speeches (about a topic of interest, presented with props) and Extemporaneous Speeches (an impromptu speech on current events). The two ladies on the left represented Region 8 - our region - and are from our home chapter. That's my daughter Kali to the right.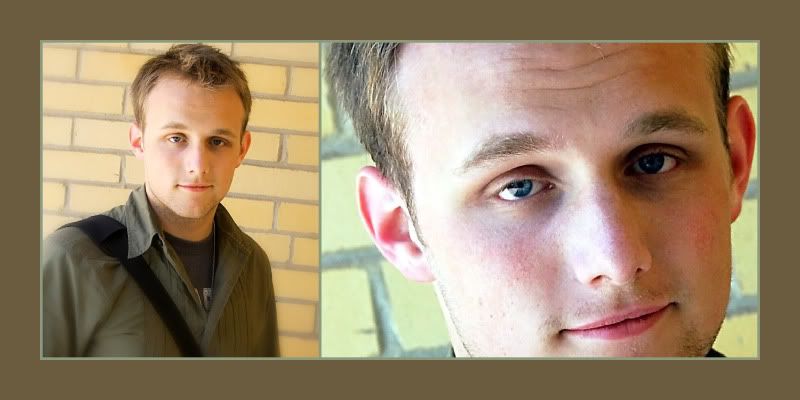 Towards the end of the day, I took a break to shoot a couple of quick photos for one of our graduating seniors. I love the one on the right!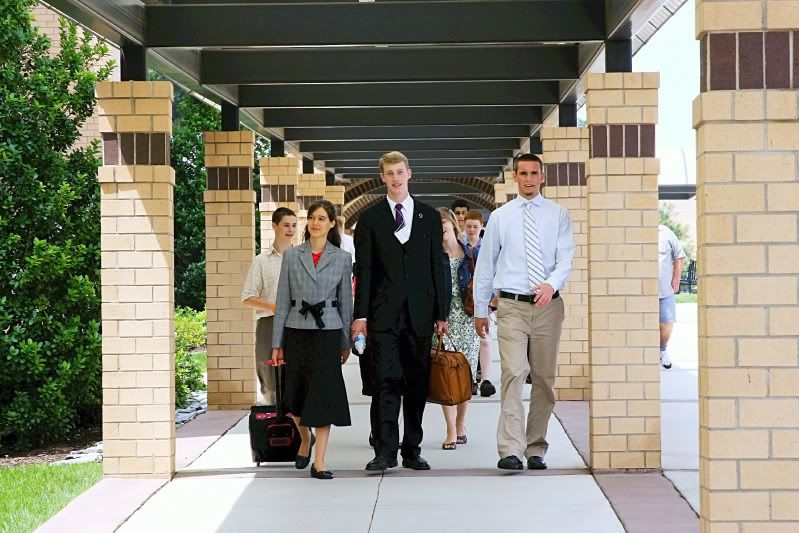 The second day saw the start of the speech and debate competitions. Here you see the students heading out to their various competition rooms on the Bob Jones campus.


I really like this young man. He is from our region and was competing in Lincoln Douglas Value Debate. Unfortunately, he did not make it to the final rounds.


This is a good time to talk about judges. Where do you find judges to listen, critique, and evaluate these rounds? My understanding was we had around 1200 individual judging slots to fill at this tournament. Judges come from the community. They may be parents that are present for the tournament. They might be alumni returning just for this event. The above collage shows you the judges room where we received instruction, picked up ballots (scoresheets) for the rounds, where we came back to fill out our ballots and place our speakers, and where we had marvelous snacks! The judges room is always beautifully decorated. Side note of interest: this room is called the New Dating Room at BJU. This is where young BJU couples come for supervised dating/courting situations.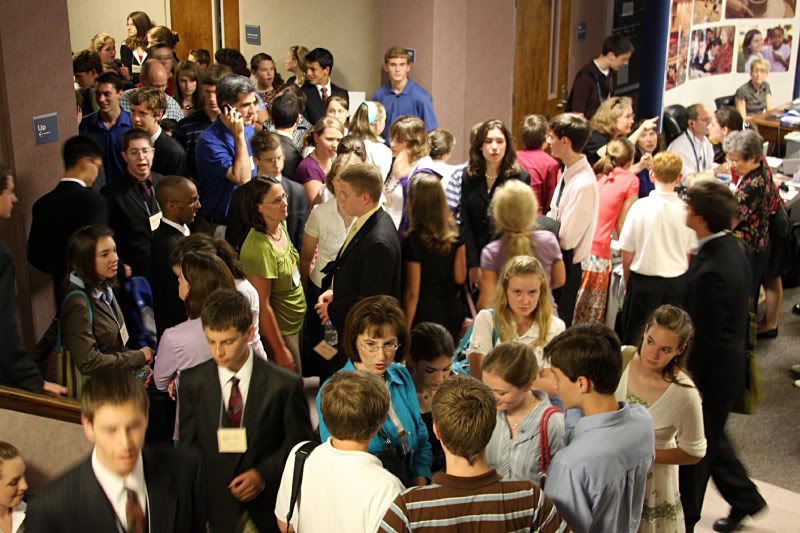 Gathered up and waiting for postings - lists that show which students advanced to the next rounds. Exciting time for some, disappointment for others. So, how do you alleviate the stress at a national competition?


You can pop bubble wrap... or try to pop your buddy's head :O).


You can hang out with your friend that you only see at competitions because you don't live anywhere near each other.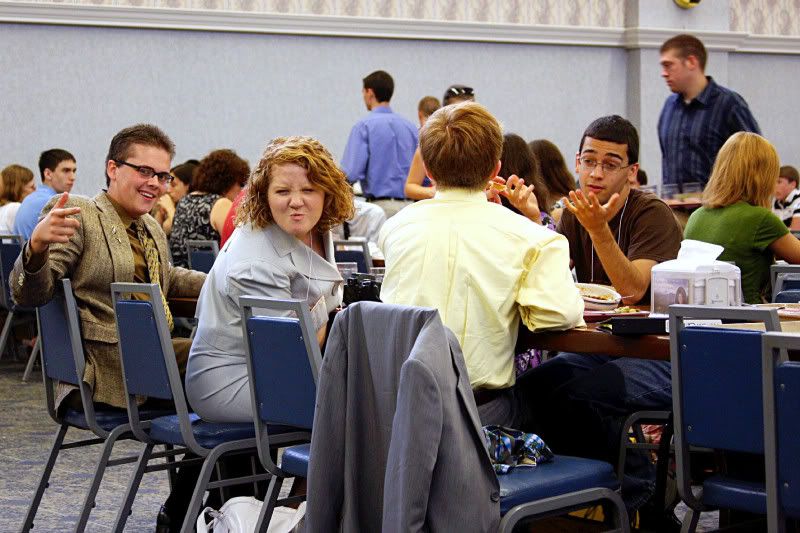 You could eat an awesome lunch in the BJU cafeteria, with some incredible homeschoolers and friends.


You could sit outside in the 101 degree heat and discuss debate strategies :O). Hey! That's why they're at Nationals. They don't mind a little sacrifice.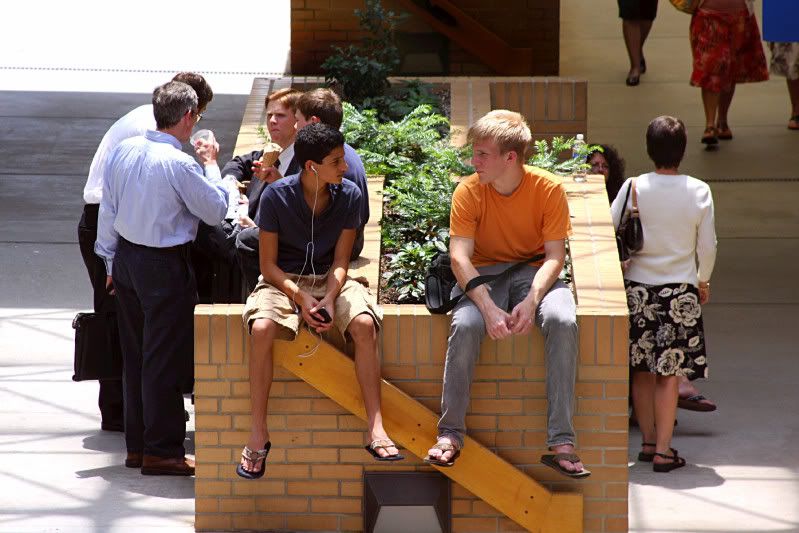 Or speculate about who has the funniest Humorous Interp.


You can catch up with someone you admire and hope to be like. Ask questions and pick their brain.


Or, if you're this guy - you could give an impromptu concert with your bagpipes named Molly in the middle of the plaza at noon in the sweltering heat. And sound terrific!!! Did I mention it was 101 degrees this day. Piper and pipes never broke a sweat!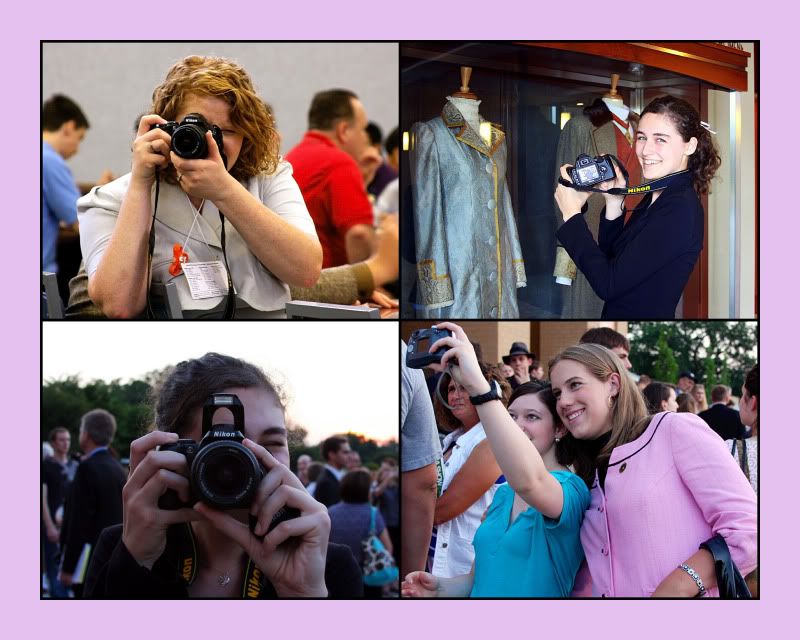 Or, you could take a bajillion pictures so you'll never forget this time at Nationals. (Does anybody really know how to spell "bajillion?")


The second night we were treated to a wonderful Shakespeare play presented by a local troup. It was funny and superbly well delivered.


On Wednesday night, there was an awesome banquet. Good food, good visits with friends, and time to sit and relax for a minute.


Incredible fun decorations!


I love this guy!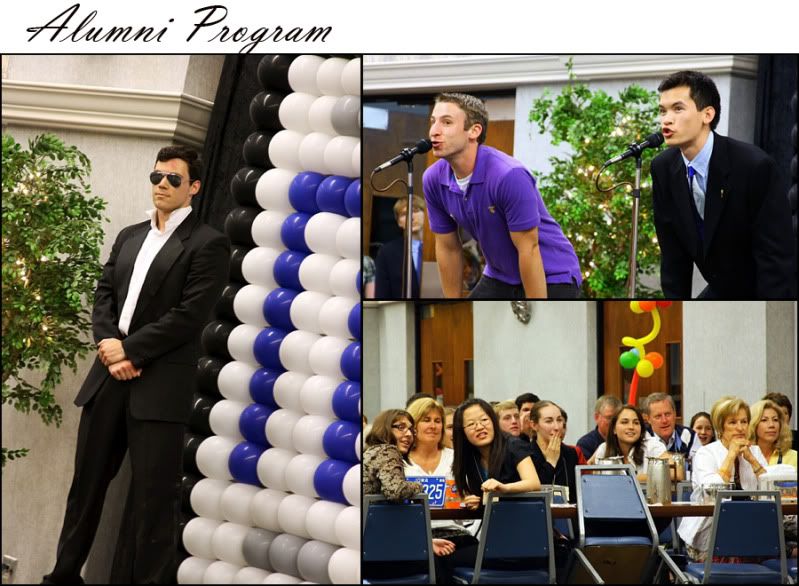 The alumni students provided some hilarious entertainment. Nothing was sacred :).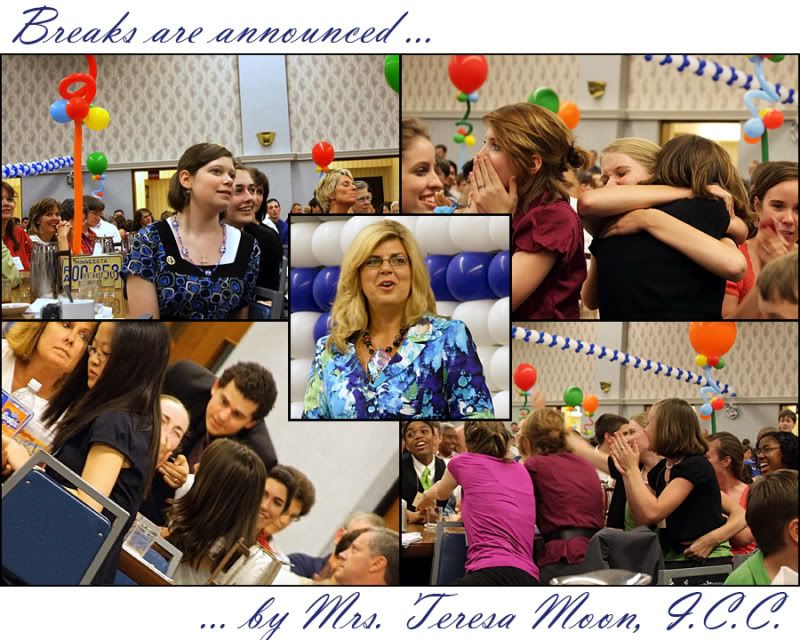 Then our wonderful Mrs. Teresa Moon announced the breaks. This is when the students found out who was advancing to semi- finals in the two debate categories and the ten speech categories.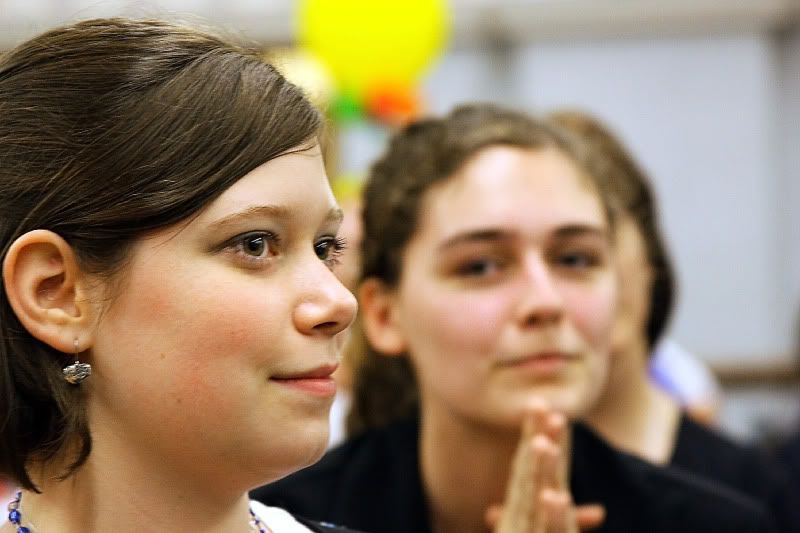 Two young ladies I love! They make me smile - all the time!


The announcement of breaks was a celebration for some ...


... and the end of this year's competition for others. Not to worry, we still support our friends and our region!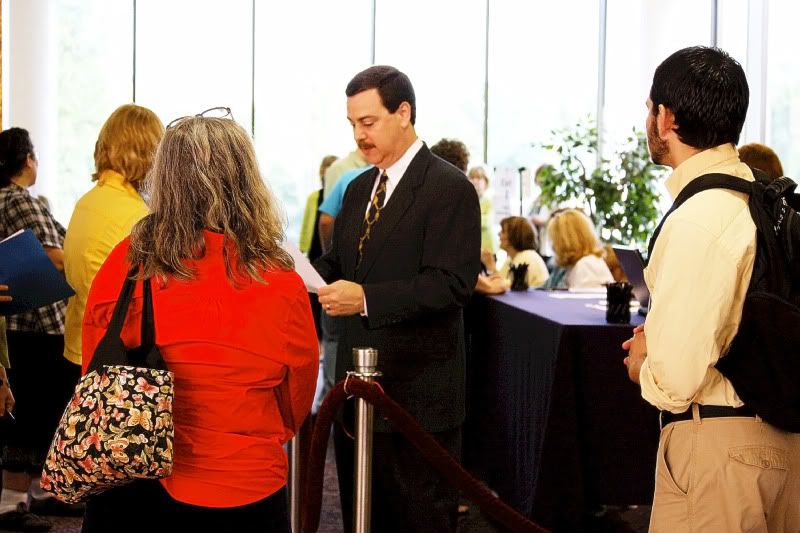 Semis went well and then we were down to finals. Thus the start of the ballot auction. I'd never seen anything like it. You get a ton of potential judges - parents, community, men, women, alumni - all in one room and the race is on. The tournament directors work hard to place a variety of judges in each competition room. For finals in speeches we had 5 judges per room, with a wide sampling of backgrounds.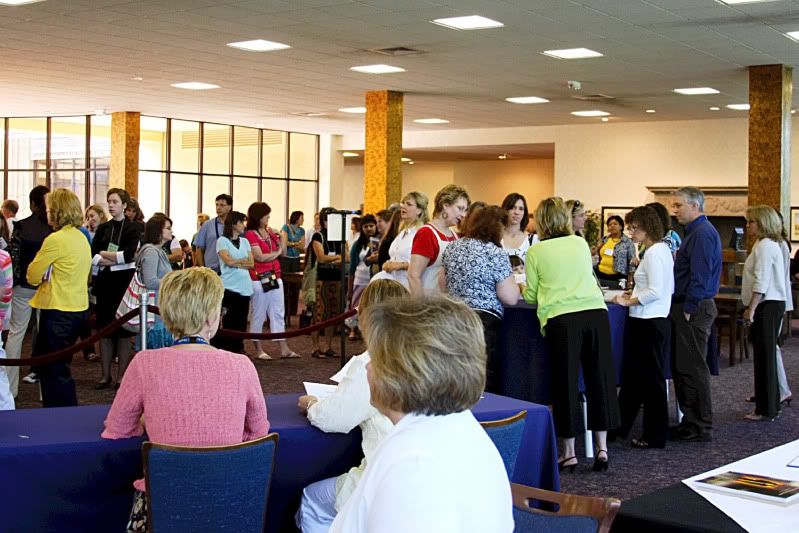 Not an easy task by any stretch of the imagination.


I also got to see this young lady - I've not seen her since Masters in Texas. She was an intern with Communicators For Christ and got us interested in all this speech and debate stuff.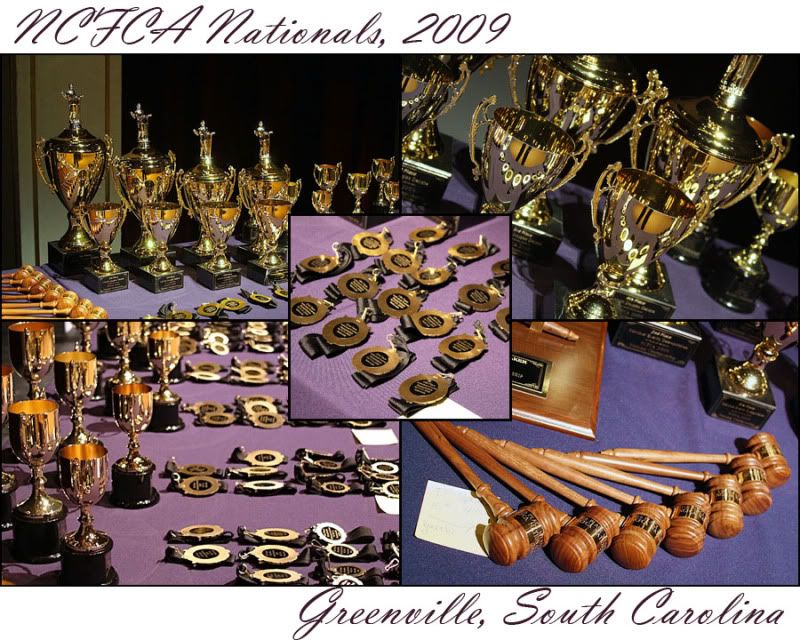 All the debating has been done. All the speeching has been completed. Time to sit and wonder and wait. Then, on to the awards' ceremony :O). Pretty awesome awards for the national competitors! The program went great! Sorry all you moms I promised pictures to, but none of my awards-receiving shots look very good. The lighting was awful. You can see photos of the award winners at www.ncfca.org.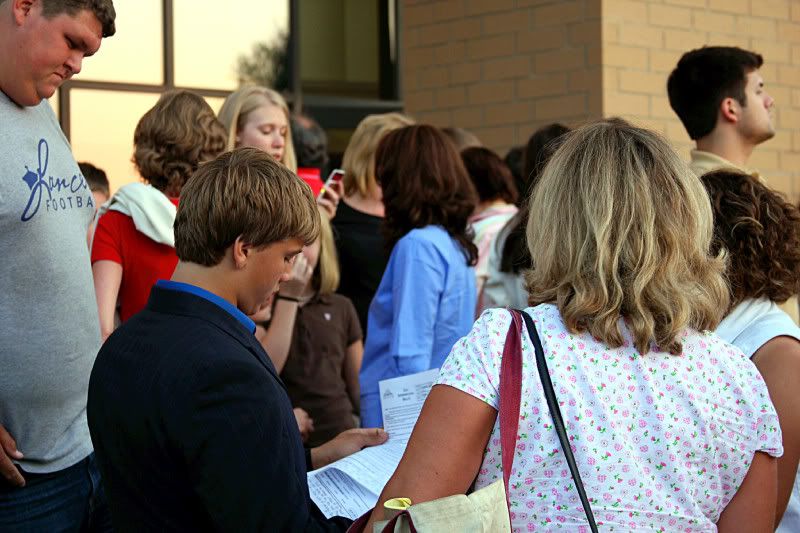 \
Time to pick up the ballots and read your comments from the judges. Time to learn from the experience and move forward.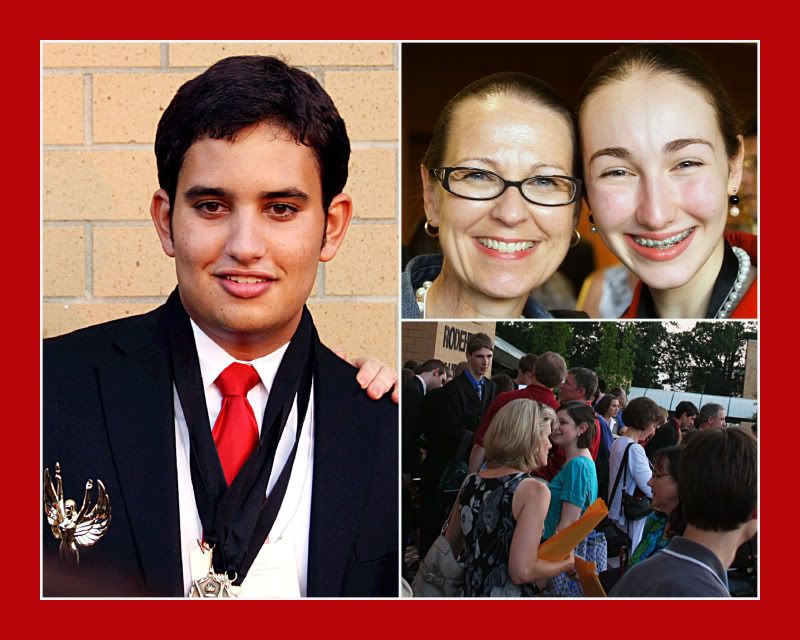 And before you know it, the week is over and it's time to congratulate your friends, say your good-byes, and head out to the regional after parties!


The sun sets on the 2009 NCFCA National Championship.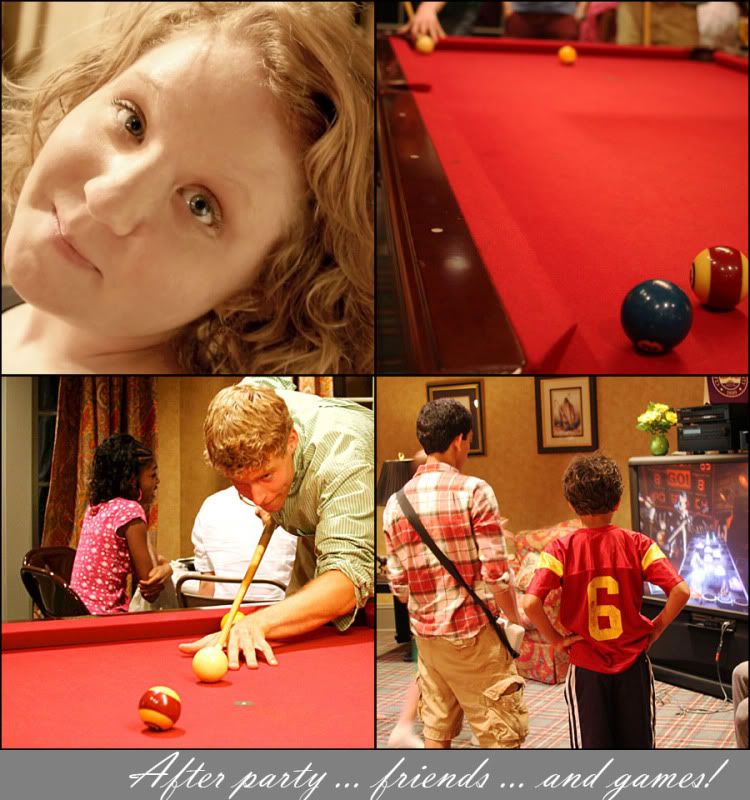 Before we all headed back home, our region had a great after party to celebrate the students' accomplishments for the week. Our region took home 1st place wins for Duo Interp and Persuasive. Congratulations Region 8! I leave you with one last awesome photo from our after party :).


Rock on, NCFCA'ers! See you at the National Championship 2010!