On the spur of the moment, Kali and I decided to drive to Disney World to catch their Mickey's Not So Scary Halloween Party. We went last year and really enjoyed it, so we went night before last and returned yesterday. Tacked it right onto the end of our Alabama trip. Needless to say, but I'll say it anyway, we are sooooo tired now!


At the party, everyone gets to Trick-or-Treat around thirteen candy stations and get literally as much candy (and raisins for the healthy folks) as you want. Disney brings out some characters you rarely get to see to make it more fun!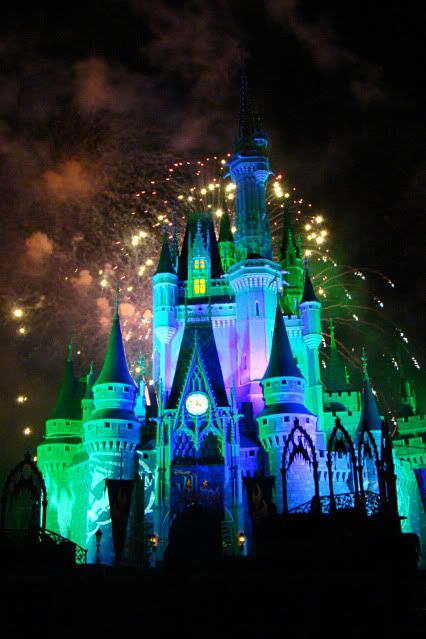 Disney also puts on a wonderful fireworks display called Happy HalloWISHES! Beautiful and so much fun! I can't wait to see how the pictures look against the black background of my blog :).


The theme this year was Villains. We got to hear from various Disney villains as they tried to 'scare' us. The colors were beautiful!


It got pretty smokey and hazy before all was said and done. Several thousand people packed the area around Cinderella's Castle and Main Street.


I was almost too close to get all the fireworks into my frame - lol! Usually I'm too far away!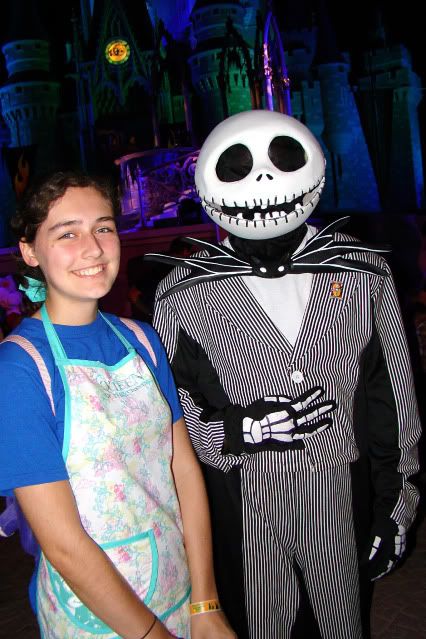 Just prior to the fireworks, Kali spotted this guy walking through the crowds. He's from one of my son's alltime favorite movies - The Nightmare Before Christmas - written by Tim Burton and first shown in 1993. The guy inside this Jack Skellington costume was not a Disney employee, he was just another fellow out to enjoy the party. I don't know how much 'enjoying' he got to do, everytime I saw him he was doing pictures with other party-goers. Disney could take a lesson from this guy! Too bad he didn't have a 'Sally' with him. Since Tinkerbell isn't a villain she did not get to fly this night - and for that I was sad. Otherwise we had a great night!