You decide. Is this a painting or a photo? Hard to tell, isn't it?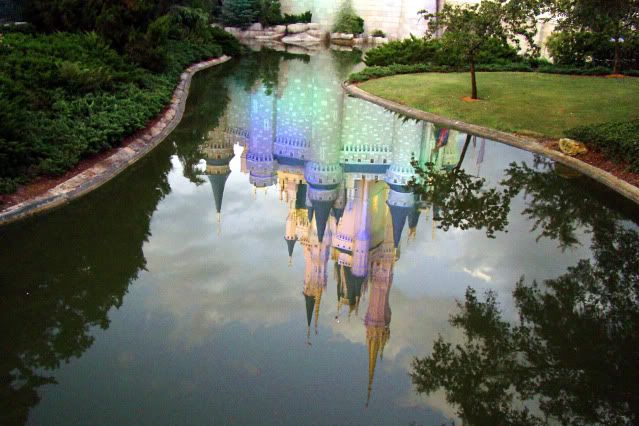 Here is an inverted image of the above. Can you tell now?
Maybe this next one will help you decide :).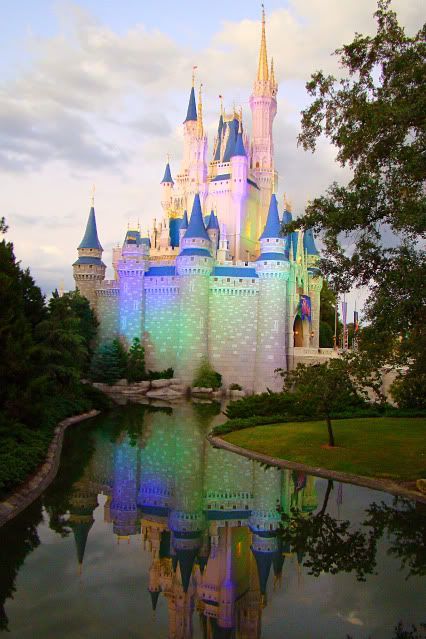 You probably recognize Cinderella's Castle from Disney World in Orlando. I took this picture about 5:30 PM, one afternoon last week. I loved the reflection on the water.

So, in regards to the first two pictures in this post: is it a painting or a photo? The second picture is the actual photograph I took. I zoomed in and focused on the reflection in the water. It was Kali's idea to flip, or invert, the photo so the castle would be at the top. I thought it really looked more like a painting once we did that. I liked the overall effect. Then the last photo shows you the total picture :). I love the way it turned out!