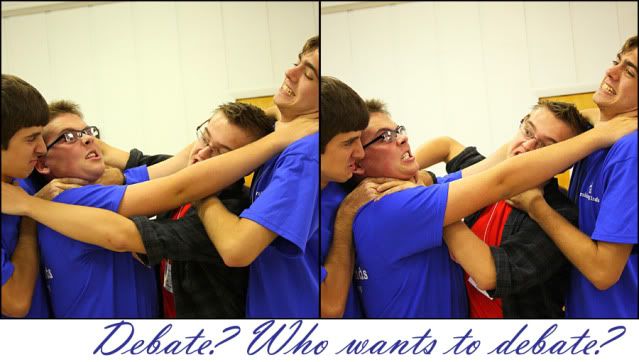 Apparently a lot of people - lol! A whole bunch of students from all over the country came to our area last week to attend a debate camp.

(For those who don't regularly follow my blog - I never post the names of students, except for my own.)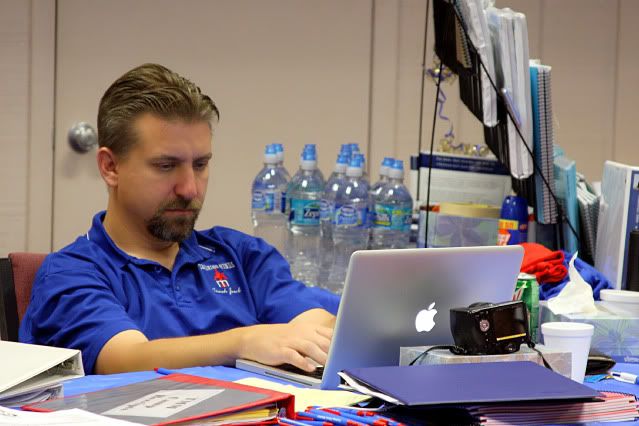 The camp was taught by Training Minds Ministries. A team of coaches came prepared to teach classes to novice and advanced Christian debaters.


These coaches are all national level debaters and champions. They know what it takes to put together a winning case. A national-quality case. And how to debate both sides of the issue.


On Thursday evening, carloads of parents and students began arriving. Students lined the grounds...waiting...watching for friends...for other students they recognized from last season's competitions.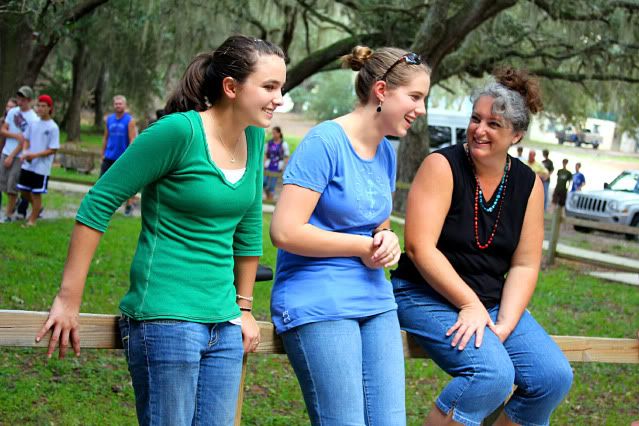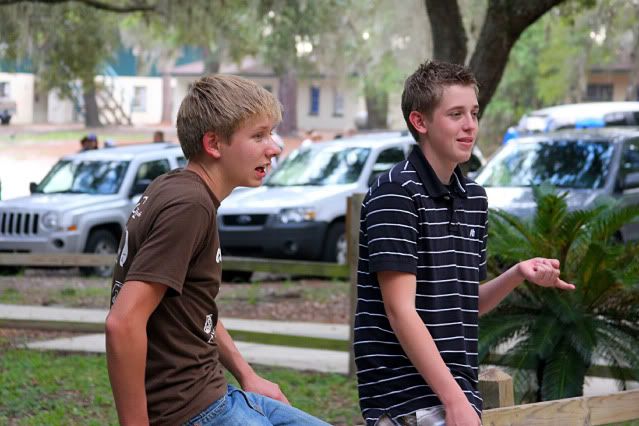 Many of them Kali and I already knew. Many we did not. New friends, just waiting to be met :).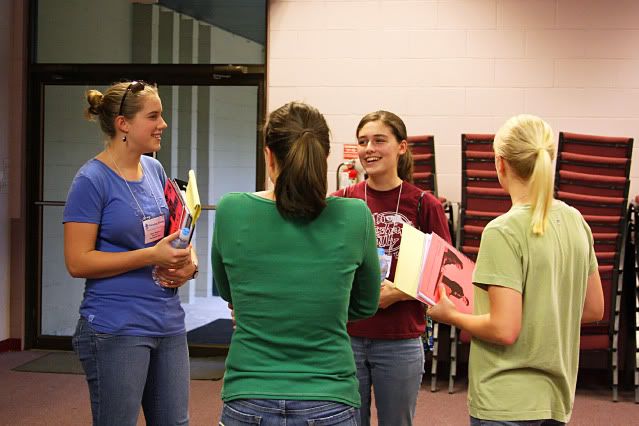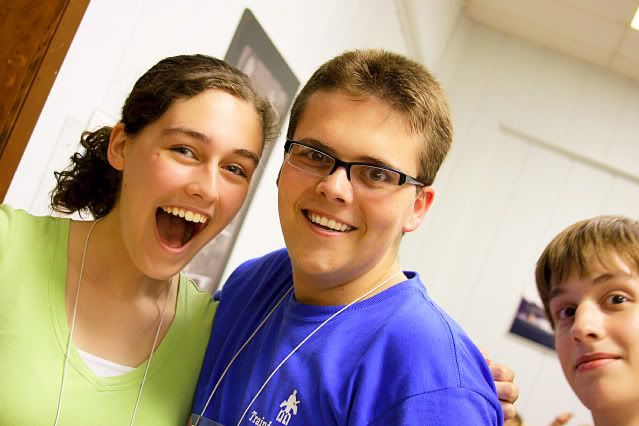 It didn't take long to find someone new to talk with, someone to hug on, someone to be excited to see! Good friends!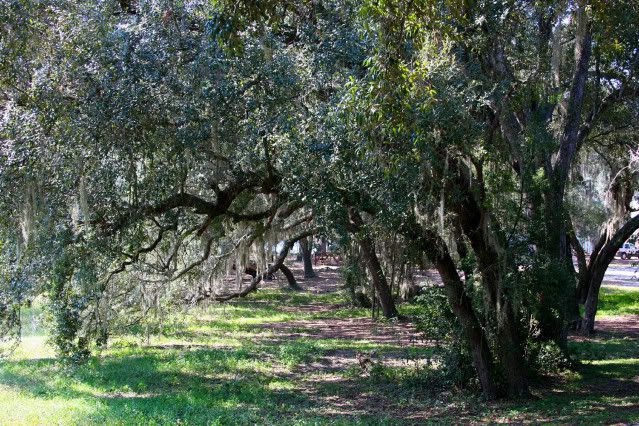 The camp grounds were beautiful! Lots of shade trees and walkways and breezes coming in off the lake. Even though it's already the middle of October, the weather was hot and humid.


Classes started right away. In the NCFCA - the national league Kali debates in - there are two styles of debate: Team Policy where you team up with a partner and debate policies pertinent to a particular topic; and Lincoln-Douglas Vaue Debate where individuals debate based on a chosen value.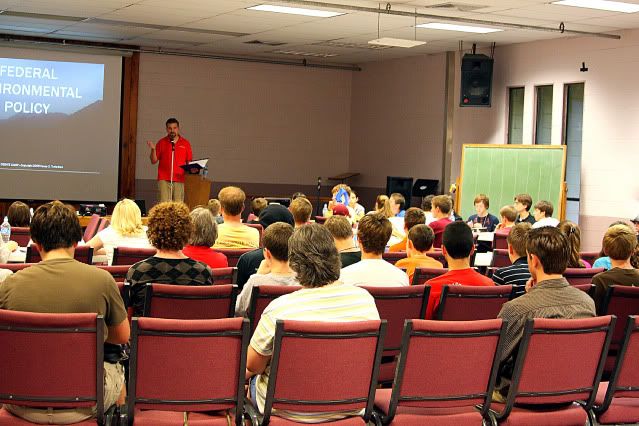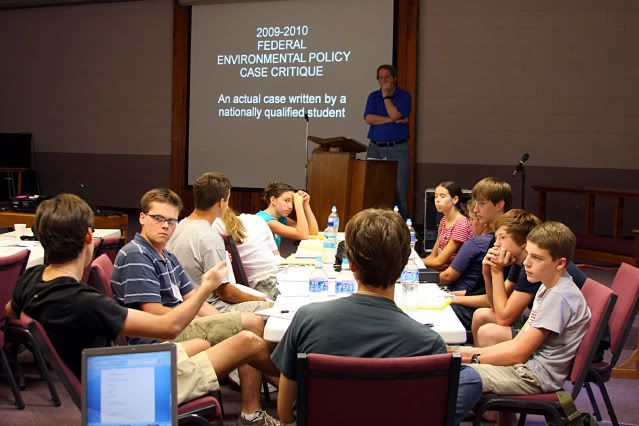 The photos above are from the Team Policy room.


These shots are from the Lincoln-Douglas rooms.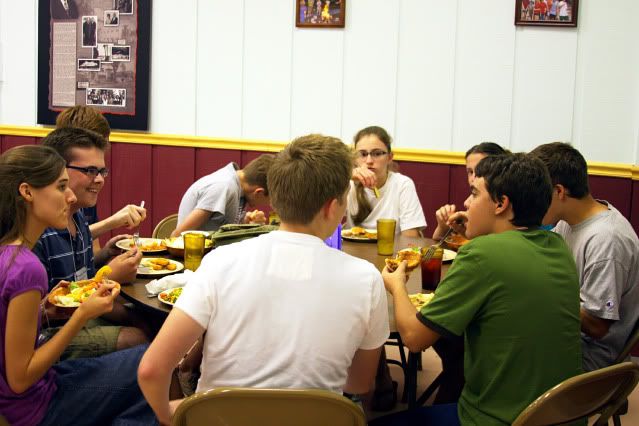 What would camp be without some good camp food? The students seemed to get plenty to eat and no one went hungry :O).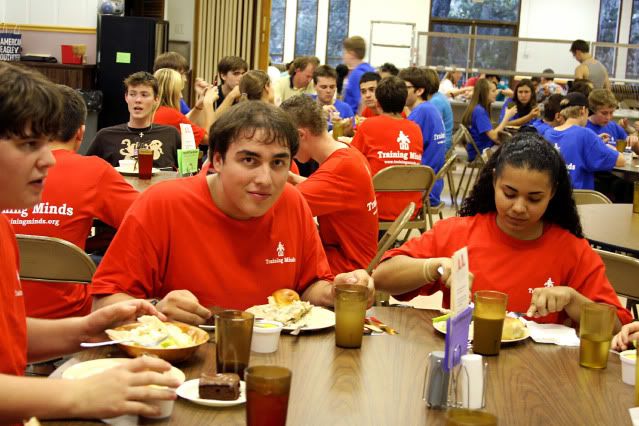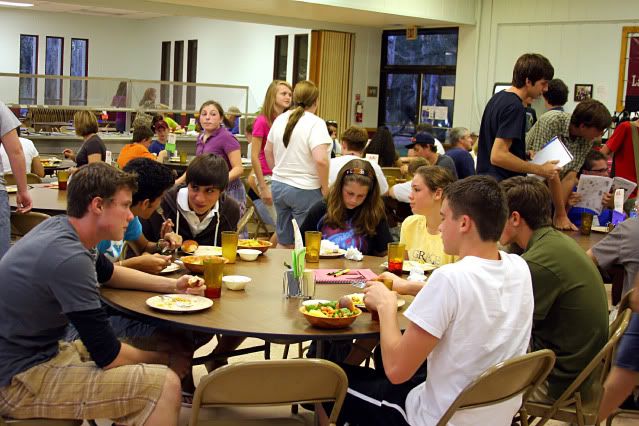 Whenever the students had some free time on their hands, you could find them scattered around studying and preparing cases to debate, hoping they could come up with an angle that would stump their opponent/s.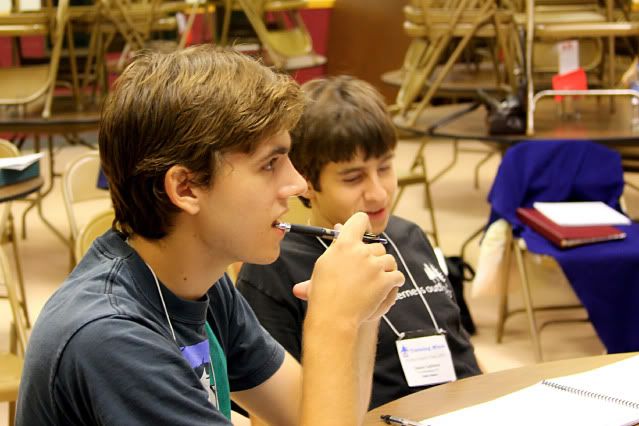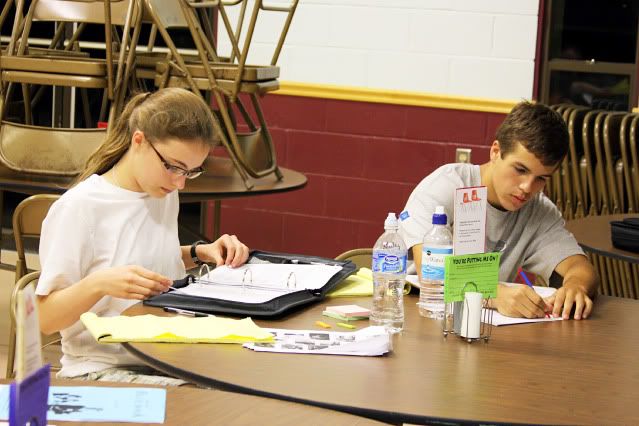 First round of debates - whether they were ready or not. There were many first-time debaters.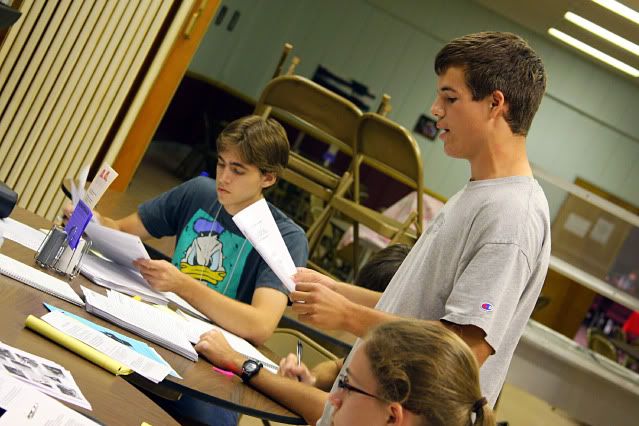 As some students debated, the other students listened, learned, strategized, and thought about their own cases. This particular round was called a 'coached round.' While the students were debating their cases, the Training Minds coaches would actually stop the debaters and make suggestions to fix faulty points, problem areas, or to give them hints on what to do next, what questions to ask, where to go with the case. The coaches would ask why certain questions were asked, the intention being to help the students strengthen their cases.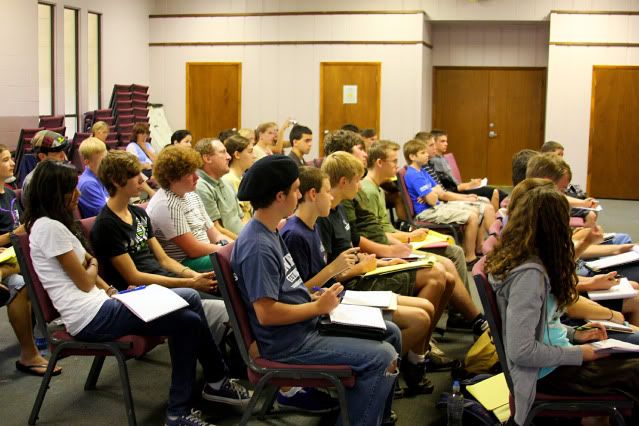 But, the life of a debater isn't all "debating." They have to leave time for a little POP here ....


.... and a little POP there ....


.... and a little POP among friends - lol!


Of course, there was also time to catch up with a lot of friends.


I am so thankful that the students are comfortable with me taking so many pictures of them. At the beginning of the camp I got a lot of shots of backs, and slowly during the following days I started getting profiles, then face shots - lol!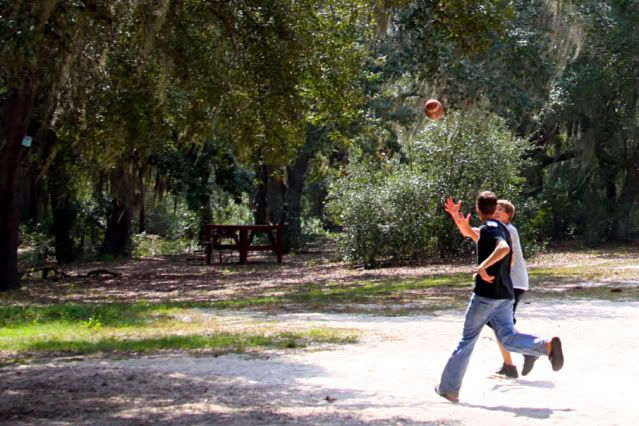 Of course there was time for recreation. Even though this next shot is blurry, I love the action it shows.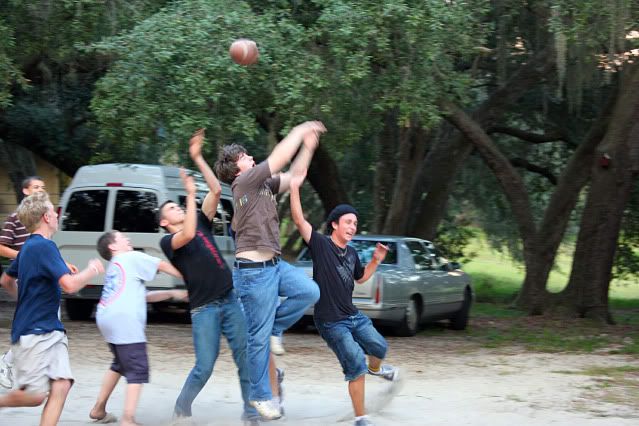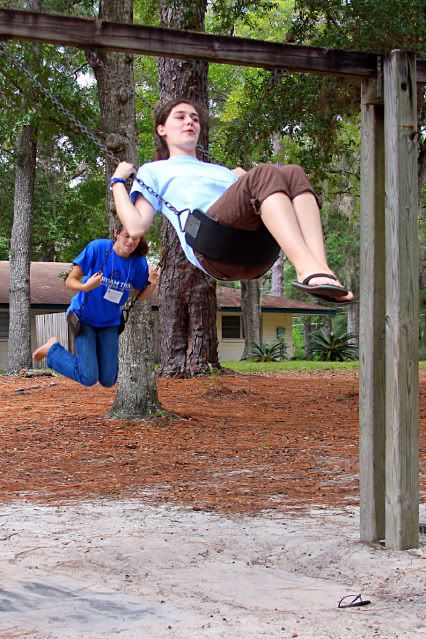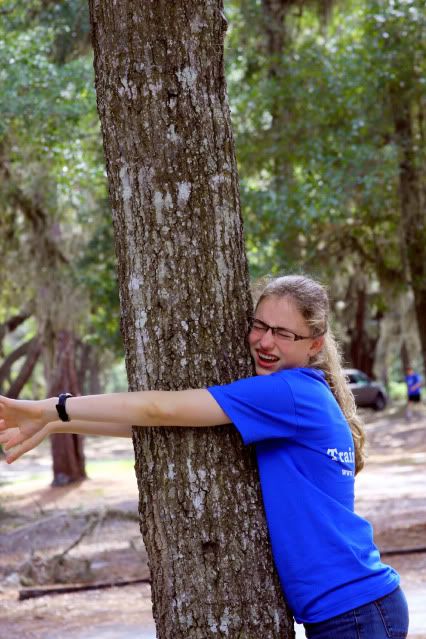 (No debaters were harmed in the making of these shots.)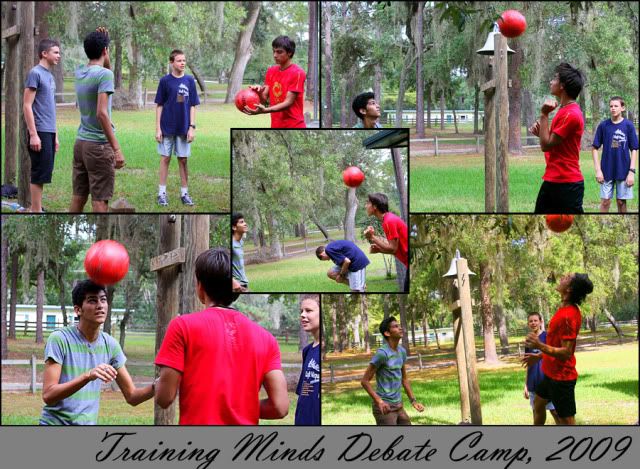 There were a lot of cameras. And a lot of sunglasses.
Cameras + sunglasses = teenagers.


Shirt Day. Blue shirts - Team Policy. Red Shirts - Lincoln-Douglas.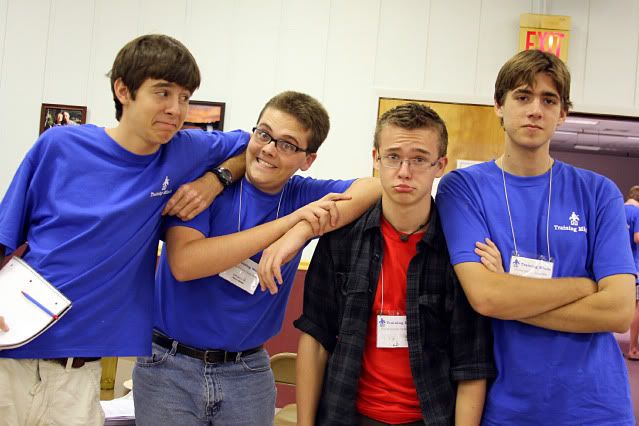 Such a sad-looking LD'er there - lol!

OK, enough fun and games. Back to studying and prep-work.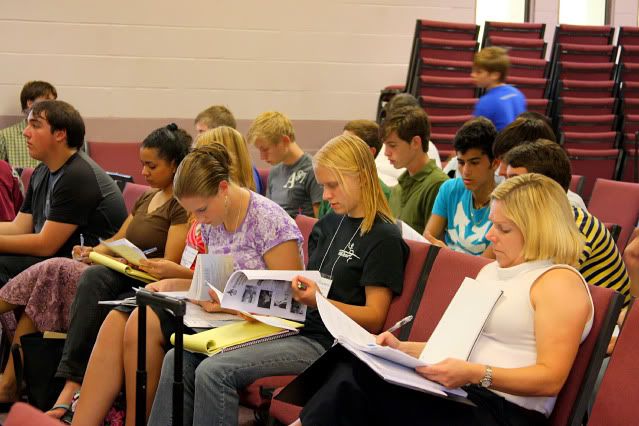 Then they debated again. Most did much better in this round.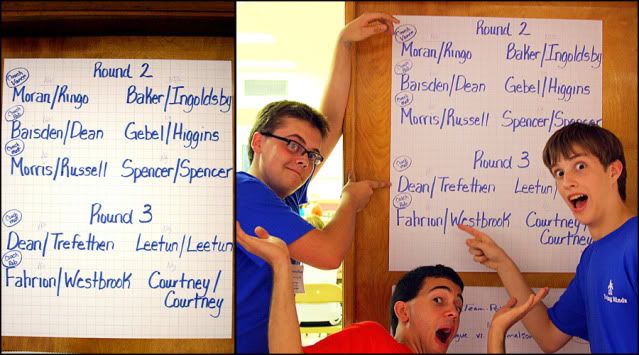 So. What do you think? Think it's hard to debate? Well, just be thankful you weren't a parent at the Training Minds Debate Camp (unless you actually were, then you could answer these questions realistically!) The parents got to debate as well. These parents are debate or speech coaches in their local clubs. Most, if not all, had never debated before. We ran two Team Policy debates and one Lincoln-Douglas debate.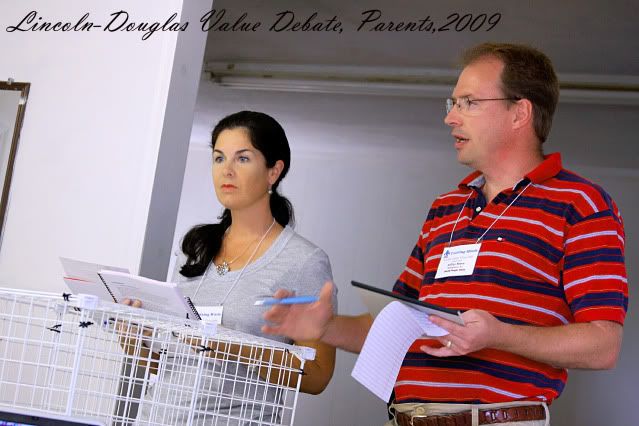 The parents all did a pretty good job. One team had a bit of a break in the middle while one of the debaters had a "laugh attack" - lol! Proud of you, parents! You were awesome!

Then we moved on to the Final Round. On the last morning, three of the students were able to debate three of the coaches in a challenging round.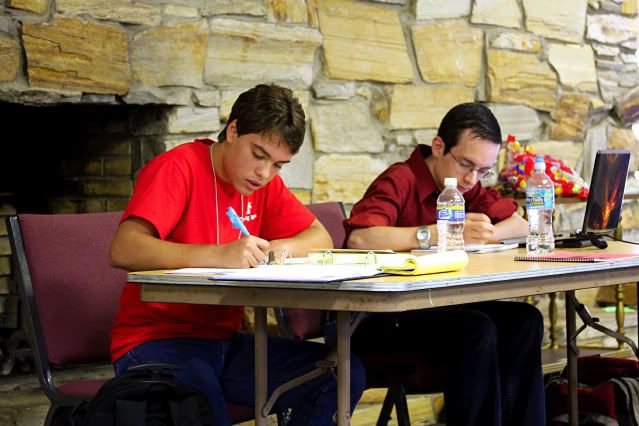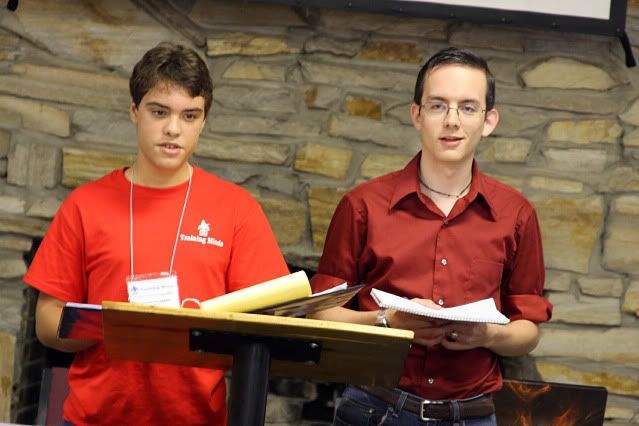 A really impressive LD round. This student did a really good job of holding his own with the coach.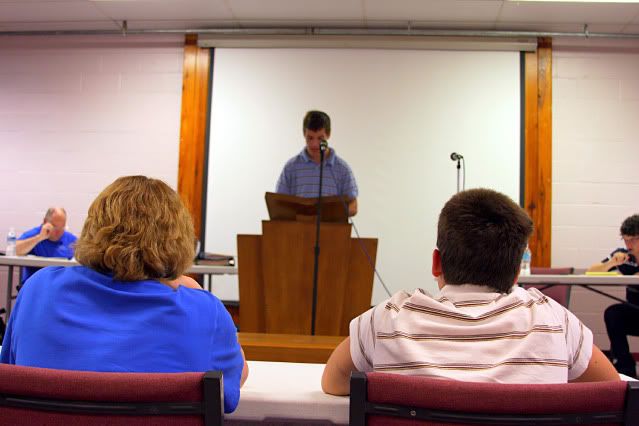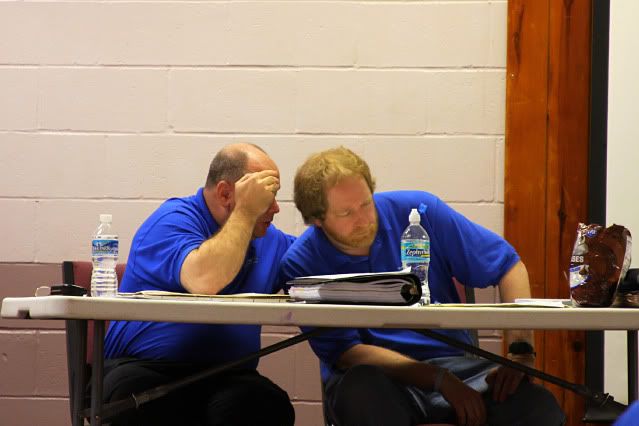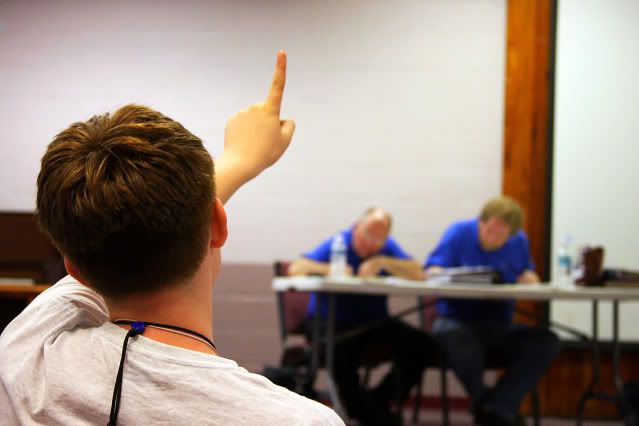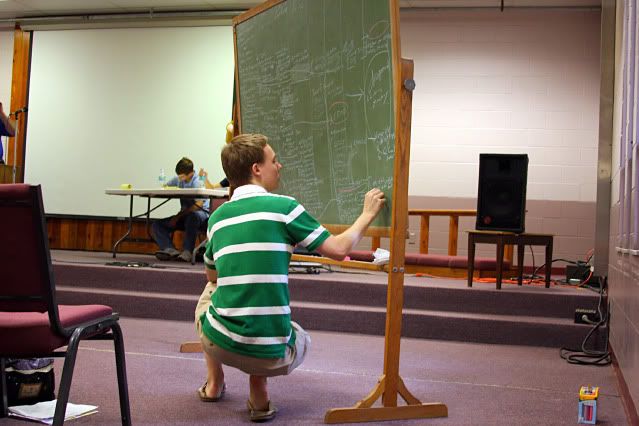 In this Team Policy round, one of the coaches "flowed" the debate for the audience. This is a way of keeping track of details provided by each team and whether the opponent challenges it or not. (Yeah, debaters, I know that's a terrible description, but it's the best I can do.)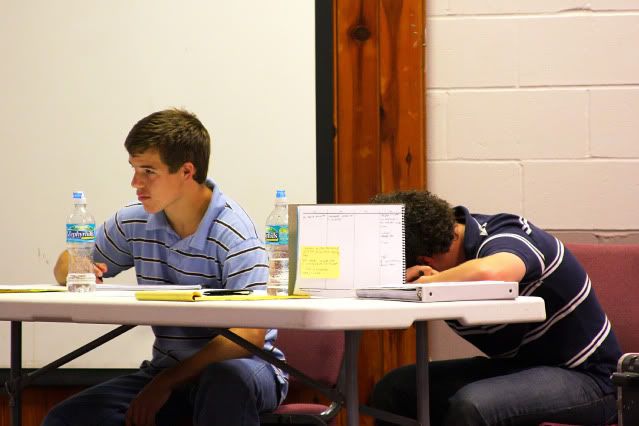 My favorite photo from this round. I call it, "Are we done yet?!?"

And before we knew it, it was time to pack up and tell everyone so long until tournament season.


Now, after following a run-down of a week at a Training Minds Debate Camp, do you think it's hard work? all studying? all writing cases, with definitions, criteria, and contentions? affirmative or negative? applications, evidence, and support? inherency, solvency, significance, advantages and harms (sorry guys, I'm not a TP'er)? Well, if you think it's all hard work, just think again....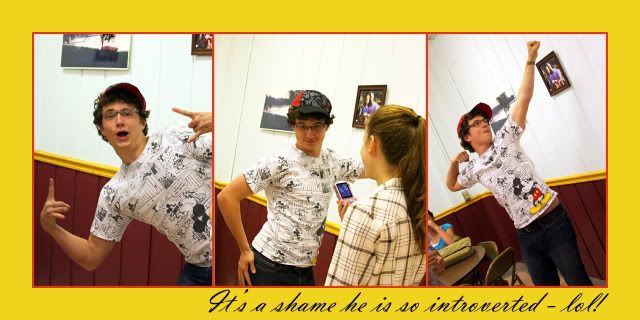 See you guys at next year's Training Minds Debate Camp!