This morning we were up at 6:00 AM. Not our normal hours, but we needed to be on the road to Tampa by 7:00 AM.


Kali needed to be at the Tampa International Airport to catch a southwest flight to Tennessee.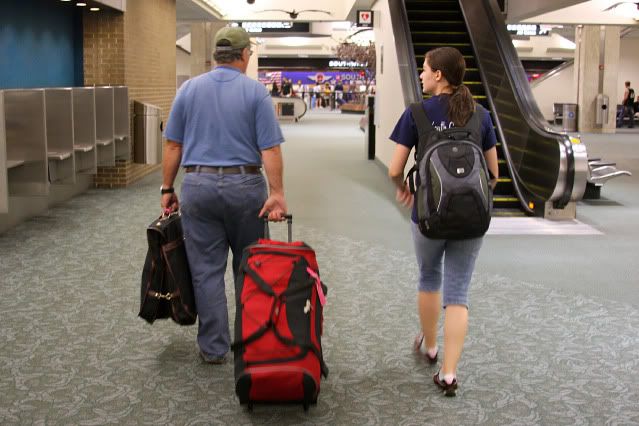 Some time ago, Kali applied to intern with the Institute For Cultural Communicators and was blessed to have been chosen as one of eleven teens who will be traveling the United States, teaching speech and debate conferences to other teenagers. This 2010 intern team will be traveling in a motor home with the Moon family (the founders of ICC and pioneers in the homeschool arena) from now until some time in November. What you see Kali and Mark carrying - a backpack, one 30" x 15" x 15" duffel bag, and one garment bag are all that the students are allowed to carry due to limited space in the motor home.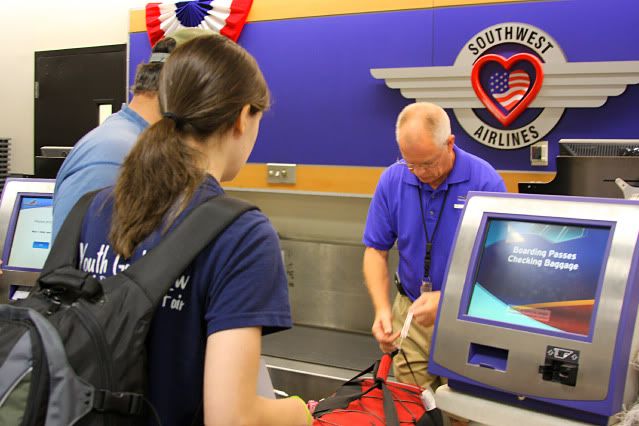 Inside those bags are 5 months worth of clothing including a formal, several business suits with accompanying blouses, scarfs, and accessories, casual clothes for the motor home, and the good Lord alone knows how many pairs of shoes - lol! Kali's duffel could weigh no more than 50 pounds. The airport scale showed it at 49.5 pounds. Whew!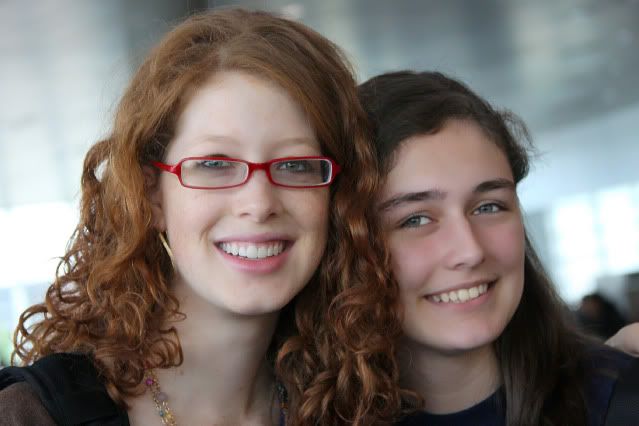 This young lady is also an intern this year. She and Kali have been friends for a couple years and we were fortunate that they could fly together today.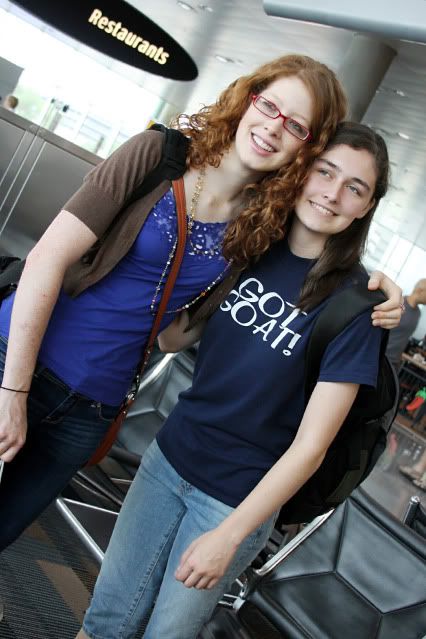 Their plane sat right outside the windows from their boarding gate . . .


. . . and then, after a very short while, their flight was called.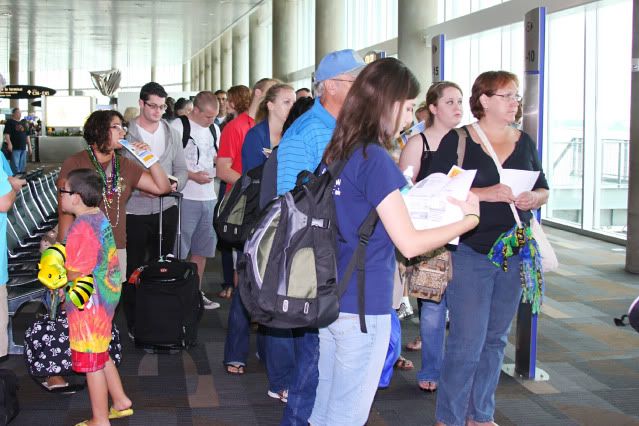 Get that boarding pass ready :).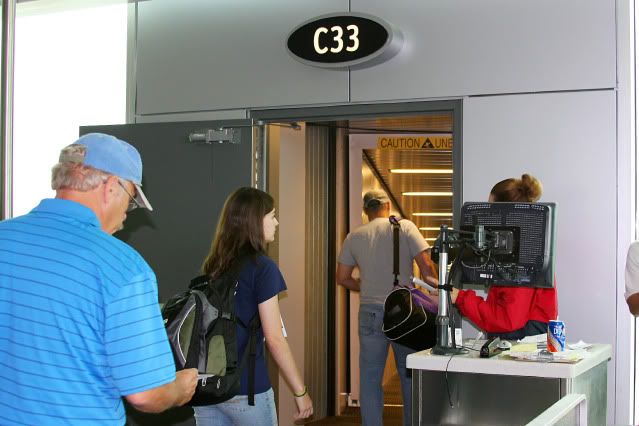 Was I ready for her to leave? No, not really. We've been praying over this decision with sincerity since November or so. We've been pondering the thought of Kali becoming an intern for the past year. She had so many requirements to meet, and so many steps to accomplish, and she met every step and requirement with flying colors! As a family, we feel totally at ease that this is God's plan for Kali right now. We love the Moon family - the 'grown-ups' overseeing this conference tour and totally trust their leadership and Godly spirits. I know that Kali will be a different person when she returns home. And I'm good with that.


Mark and I stayed to watch her plane take off. Here you can see it taxi-ing around to get into the lineup to take off.


And then she was gone!


And a little over an hour later, Kali was in Tennessee and headed to the home of this wonderful lady - Mrs. Moon.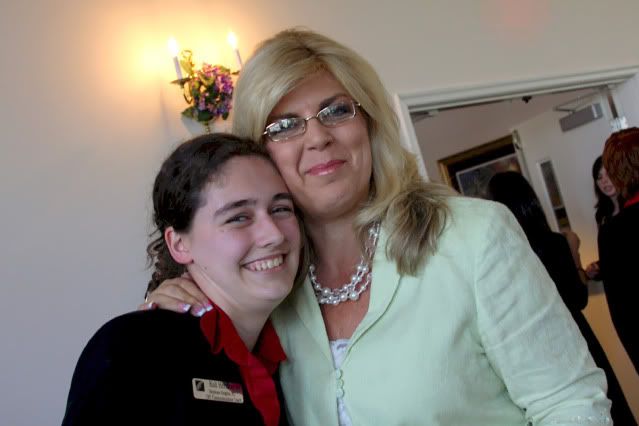 I can't even begin to tell you how much she means to us, or how much we love Mrs. Moon.


The theme of this year's conference tour? Awakening ... rise up ... reach out. Reach out to a world that needs Jesus. A world that needs to hear the message of the good news. And how will they be given this message? Well, at least some of them will hear it from the mouths of these eleven interns. Others will hear it from the mouths of the many, many students that will sit under the teaching and mentoring of these eleven interns during 2010.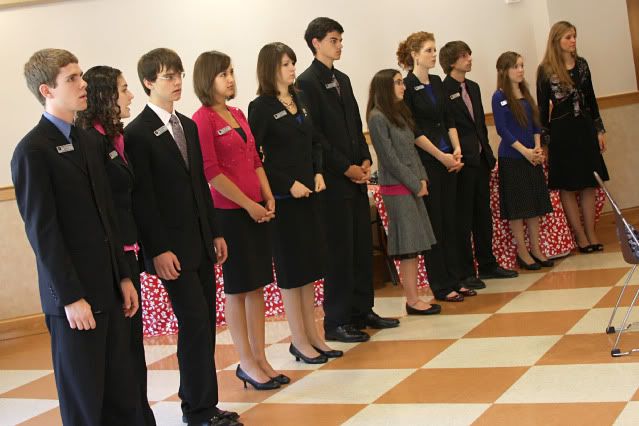 Please remember the intern team in your prayers. If you would like more information about their tour, or perhaps to attend a conference, please visit the ICC website HERE. To stay updated with photos, please follow my blog :). Thank you to everyone who encouraged Kali, and prayed for her, and will continue to pray because you love her and believe in what she and the others are doing.