Thsi is my original photo of Kali and Rascal. I wanted to make it more vintage looking, more rustic, more old-timey. So I opened it in Photoshop.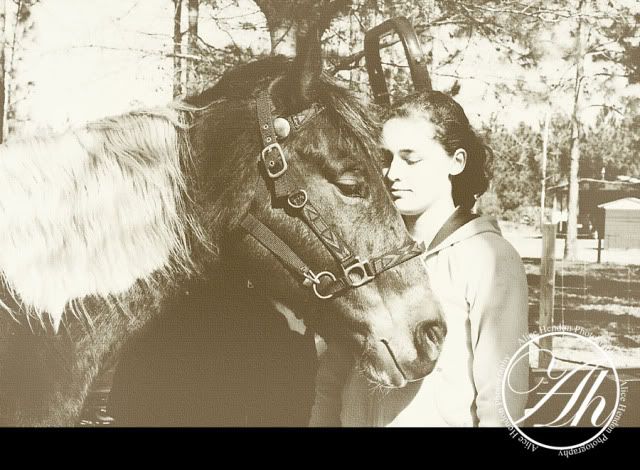 Now it has the feel of "oldness" to it. To get this look, I used a program I purchased from mcpactions.com - you can visit Jodi's site and check out all her editing programs here. Here are the steps I used:

open Frosted Memories;
run the Old Red Barn action;
run the Gold Locket action;
run Golden Sunset action;
run the Next Picasso action;
lastly, run the Faded Edges - High action.
And this is your completed look. You can also find free actions online. Don't be afraid to play around with them and see what results you end up with. You can always delete and start over, or you might like the results and end up with a wonderful save :).