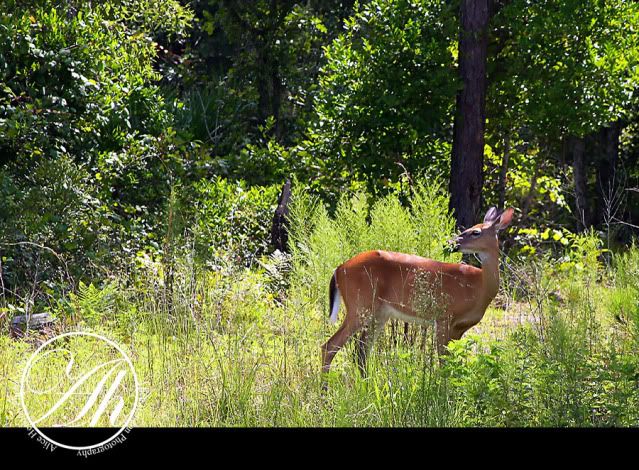 Kali is in Tennessee and Mark is in Georgia. I was a bit bored this morning, so I decided to ride into Gainesville to pick up some medicine. As I pulled up to the stop sign and out onto the highway, this beautiful deer loped across the street right in front of me.(She has a mouth full of leaves.)


I started to leave the house without my camera this morning. Then I decided to go back inside to get it. I never know what I'm going to see and wish - too late - that I had my camera.


I didn't really expect her to hang around, but I pulled off the side of the road anyway and turned on my hazard lights. Right on the beginning of a curve in the road - probably not the best place to stop. I reached into the back seat and brought my camera up front. I kept expecting the deer to run off, but she didn't. I got my camera out, powered down the front window and started shooting from the driver's seat. In the second shot above - she heard my camera and looked straight at me.


I clicked off about 12 shots and she was patient to pose and wait for me.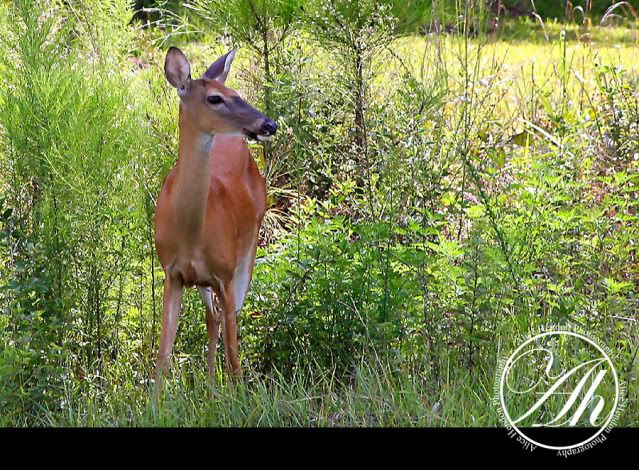 Then she took one last bite of leaves and ambled back across the highway and into the woods. I packed my camera back up and drove on down the highway.


When I drove into the next little town, I heard a train's whistle and the crossing arms went down right in front of me.


I didn't react fast enough or else I would have gotten a shot of the engine.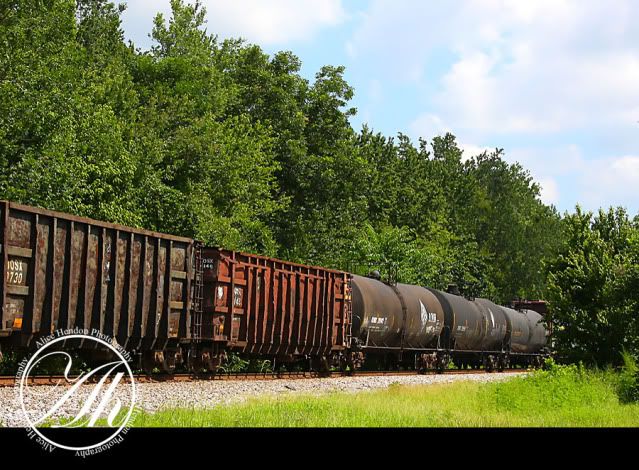 But I think these turned out pretty nice!


My dad collected Lionel train cars. He had some pretty elaborate tabletops set up with tracks and mountains, cities, rivers, and people, and of course with trains. He would have loved these photos. I wasn't really into photography when Dad was alive, but he would have loved how my lazy morning turned into some pretty awesome photos opps.