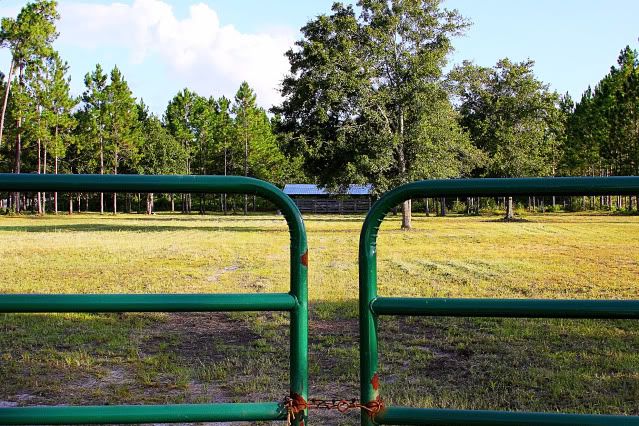 Kali was gone for ten days to Worldview Academy in North Carolina. We bought our property while she was gone and didn't tell her anything about it. She got home late at night. The next day, once everyone was awake, we went to lunch in town. Afterwards, we just started driving around. We didn't tell her where we were going. I can't believe we were able to keep it a secret that long!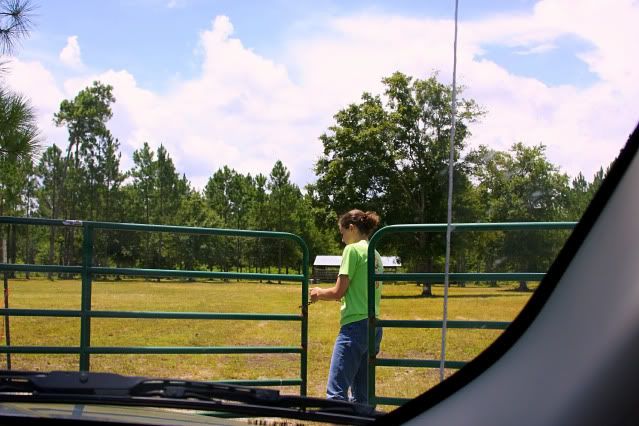 Mark pulled the car up to this gate and I asked Kali to get out and open the gate for us. She asked whose property it was, and why were we going to drive our car in there. I just asked her again to open the gate.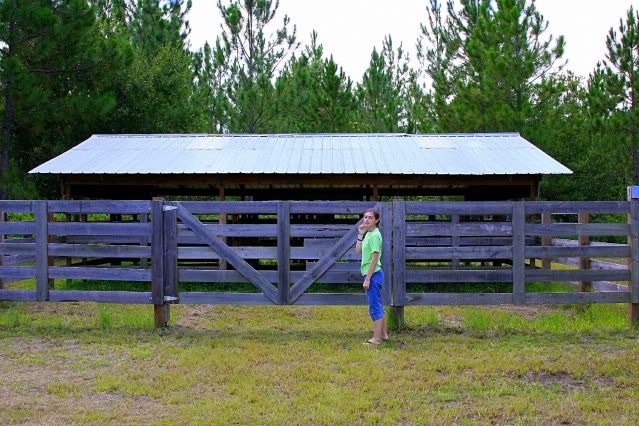 As we drove the car in past Kali, she asked me if it was our land. I told her yes and you should have seen her face! We drove to the back of the lot, motioning for Kali to follow us. When we got up to the barn, Mark told her to go on in and check it out.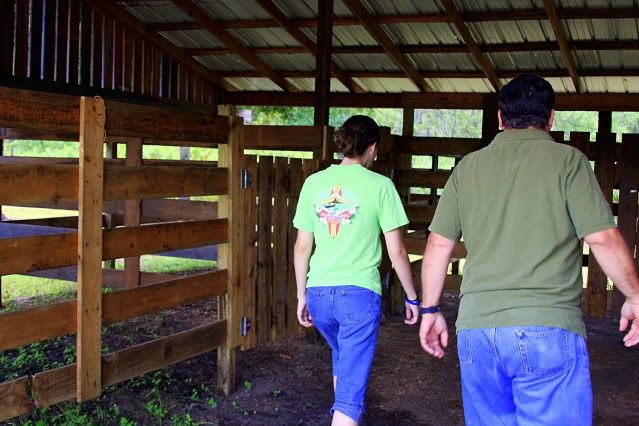 Kali loved the barn and asked what we needed the barn for, what were we going to put in it. Mark told her we had thought about putting some horses in it.


We looked around the property and explained what we invisioned it becoming. Mark showed her where we want to put in a pond, where the storage building would go, and where we would store the tractor.


Then we got back into the car for our second part of the surprise. We headed out of town aways to this home. We knew this particular horse was for sale and were interested in him.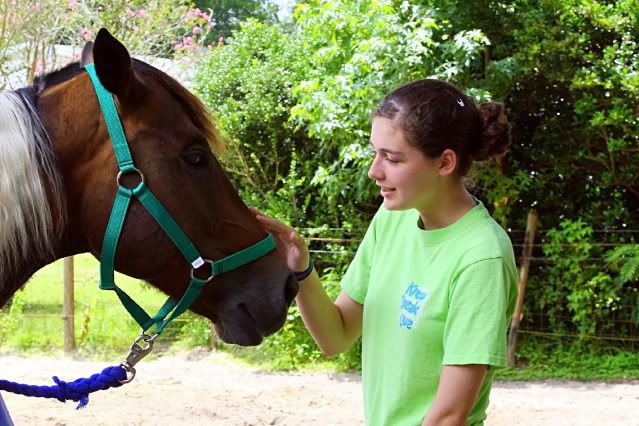 Meet Rascal. This is Kali's horse. We spent quite a bit of time getting to know him.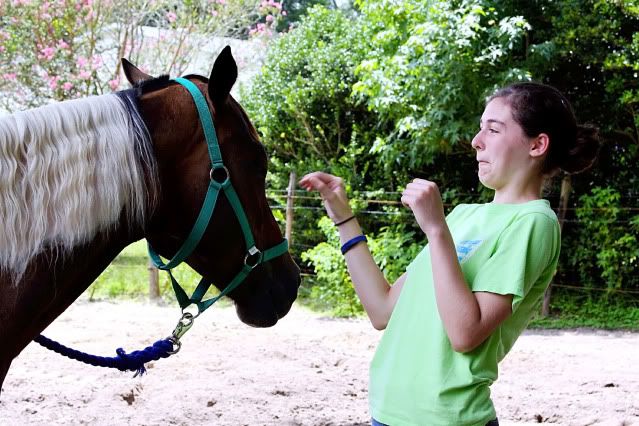 Kali loved him right away, but was really surprised when Rascal sneezed right into her face!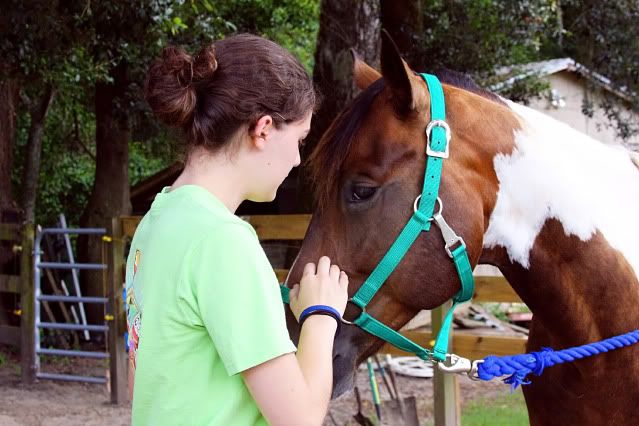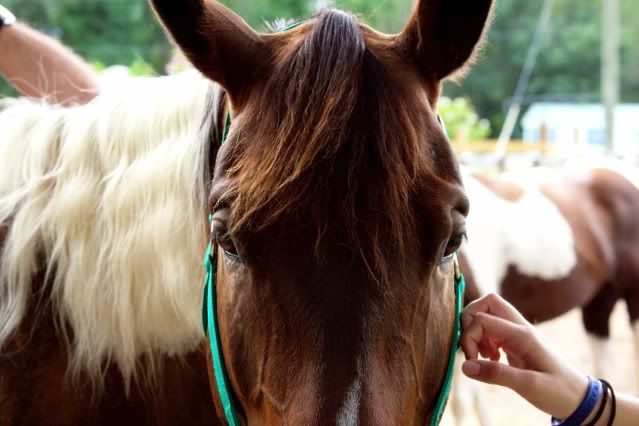 Isn't Rascal beautiful?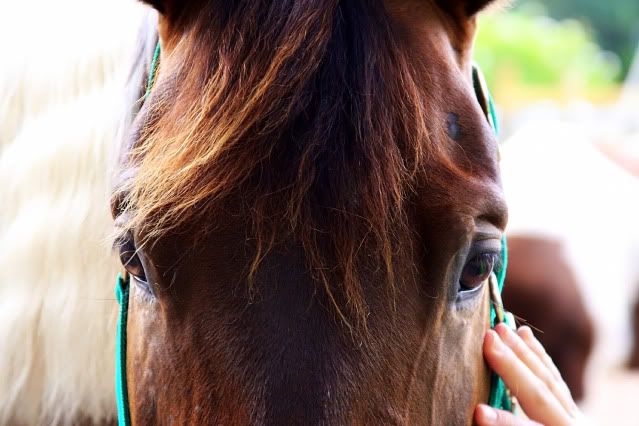 I am so all about the eye closeups - lol!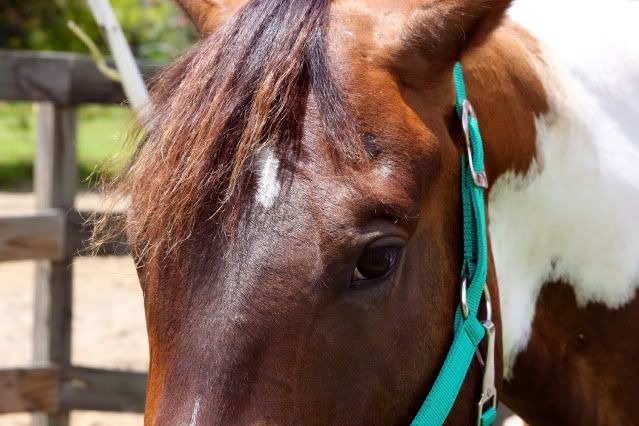 Kali got to ride Rascal around the yard. She learned how to knee steer him - and I'm sure it's called something else official - that's just what I call it :).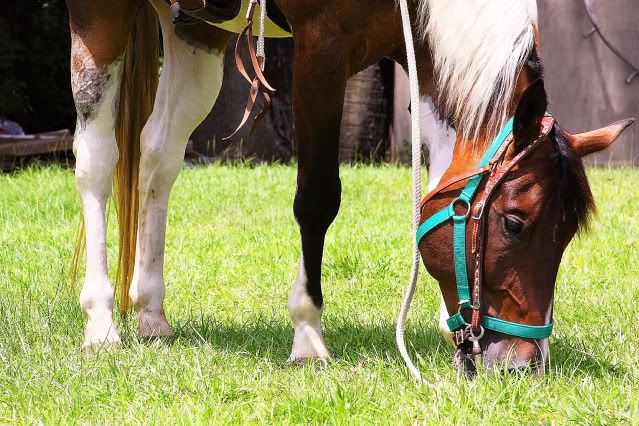 Every time they slowed down, Rascal wanted to eat grass!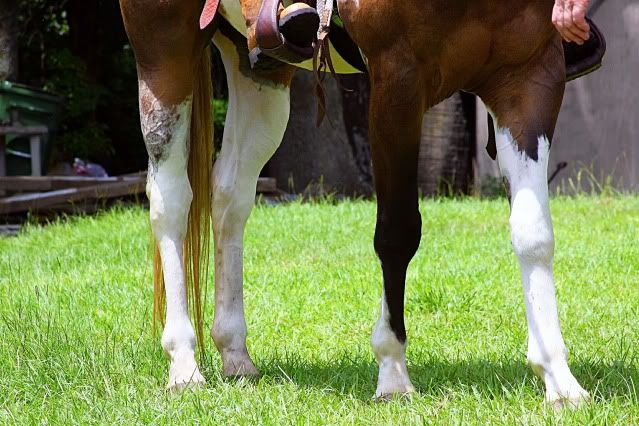 Yeah, I'm all about the feet shots, too - lol!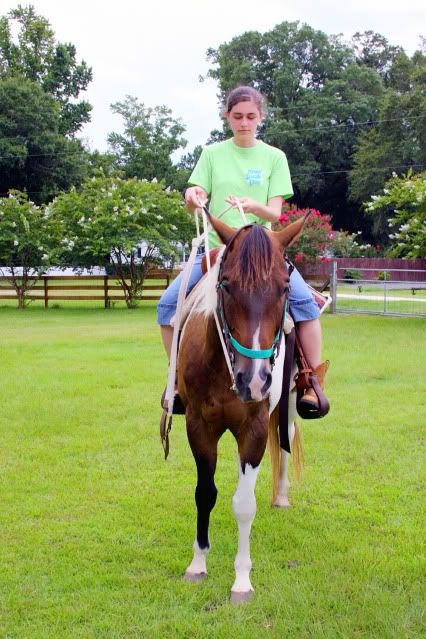 One happy girl!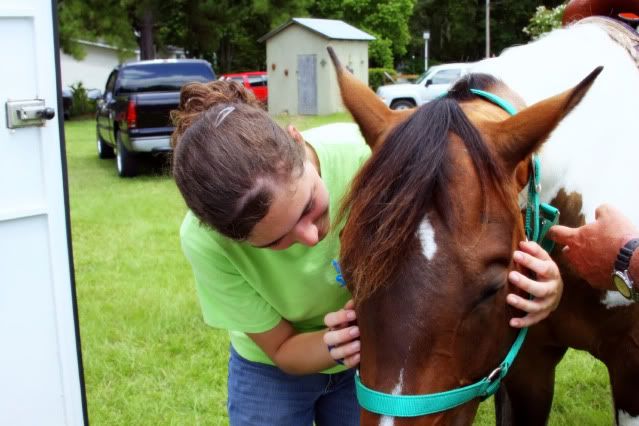 New best buddies!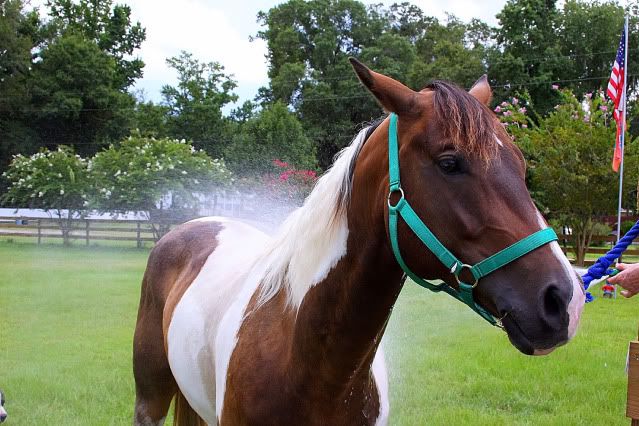 It was so hot we decided to give Rascal a shower afterwards. He loved the water!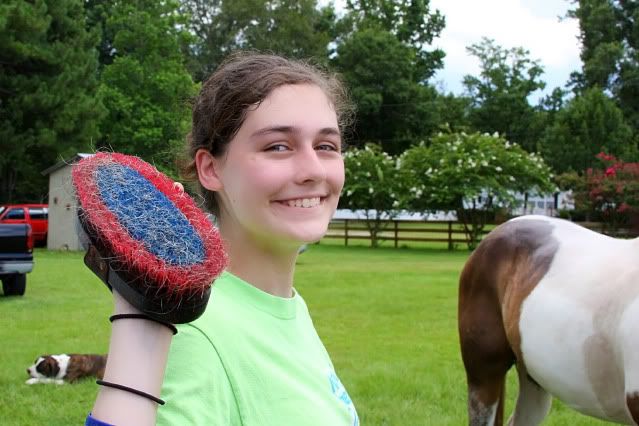 It was a great day! Kali was so surprised and I still can't believe we pulled it off without her finding out!
* * * * * * * * * * *
We have since found another horse - another paint - for Mark. His name is Gus and you don't get to see any pictures of Gus because Mark didn't think to take any :) - love you, honey! And we are looking for one more so Jason will have a horse to ride as well. We are hoping Jason and Bobbie will be wanting to come out to ride sometimes - if Jason can get her on a horse :O). And, we are still looking for a miniature donkey for me to play with. I don't ride because of my vertigo, but I sure could spend some time loving on a cute little mini donkey!


These last 4 shots were taken by Mike - thanks, Mike! He spent allllll day yesterday with Mark, sinking fence posts to separate pasture areas. Here you can see the storage building we had put in, and the horse trailer Mark found us.


It takes a lot of fence posts to do what we need done.


A nice straight fence line.


And, Mark on his red tractor! He will be using this to mow all the pasture land (no more little lawn tractor mowing for 3 1/2 hours - yay!), and to pull the fencing tight. I'll post more photos as we go along. Angie, hope there were plenty of Rascal shots for you :O). Maybe we can get a shot or two of Gus sometime :). Mark has always wanted to have a ranch with horses since he was a little boy. We decided to name the ranch after his mom and dad, in appreciation for all they did for us over the years. Our kids called them Mema and Papa, thus the name: Me-Pa Ranch :).
* * * * * * *
Over at I ♥ Faces, they are celebrating summer. Go on over and check out everyone's cool summer shots.