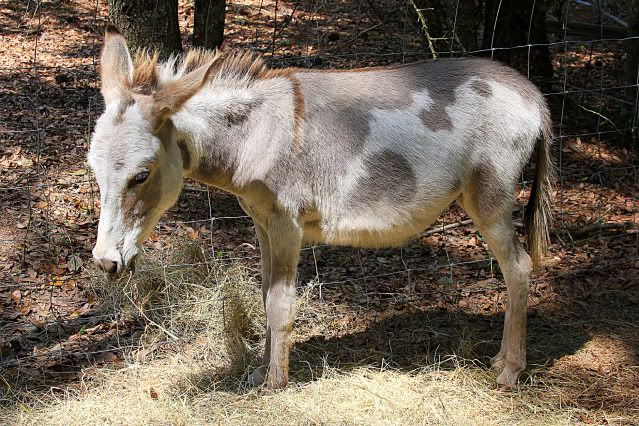 This is Mona. She is one of my two new babies - miniature donkeys. Mona is 13 months old and she is 33 inches tall. She's a really sweet baby, super gentle, you can rub all over her little face and ears, and hug her.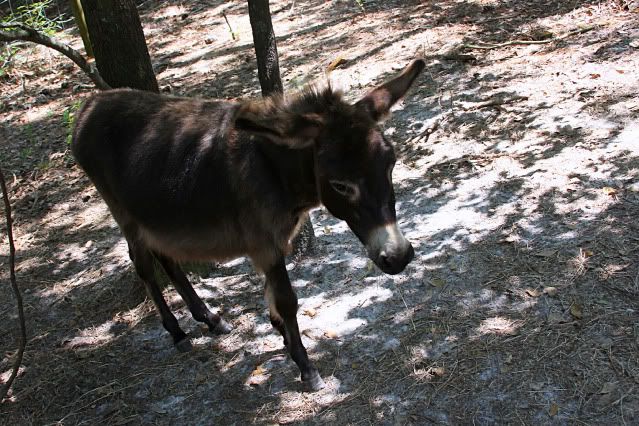 Meet Hershey. Hershey had a different name - one I just couldn't remember (Glenda) and I didn't really like the name anyway, so I renamed her. Hershey. Because she looks like a hershey candy bar :O). Hershey is 11 months old and is 28 inches tall. The person we are getting the girls from said they were probably as tall as they are going to get.


That's Mark standing next to Mona. You can see she doesn't even come up to his waist, and Mona is taller than Hershey.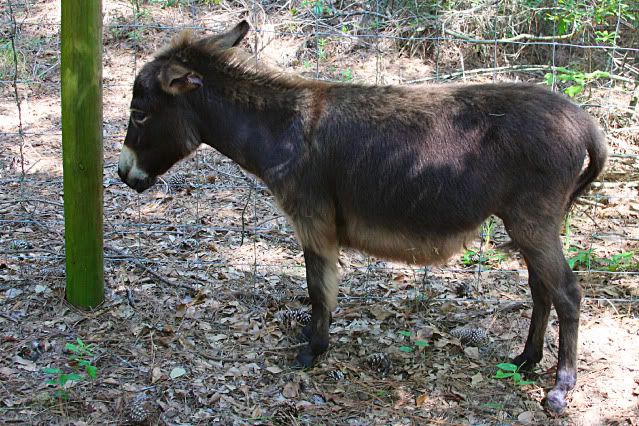 Tiny, tiny, tiny.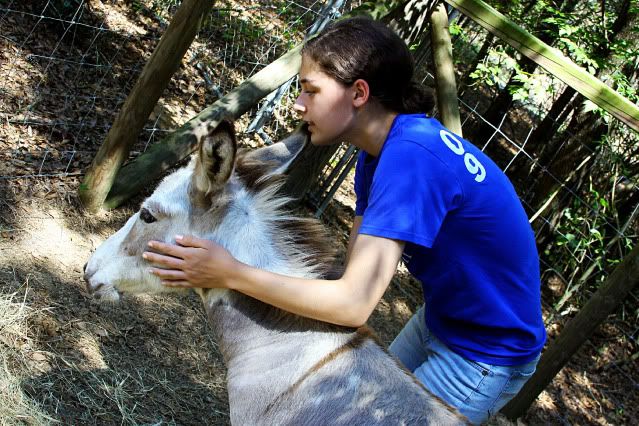 You all know how tall Kali is - about 5'6. Mona's back just does come up above Kali's knees.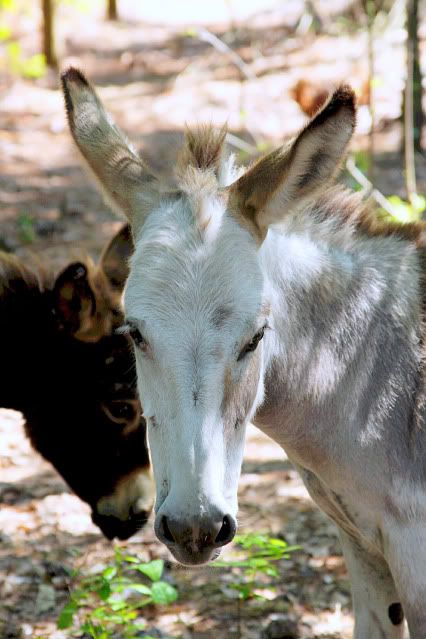 Aren't my new girls beautiful? I can't ride the big horses because I get really bad vertigo. We picked these girls so I could play with them, hug them, teach them tricks, you get the picture. The woman we are getting them from said that Mona and Hershey are "just sorta spoiled babies." And I aim to keep it that way:O).