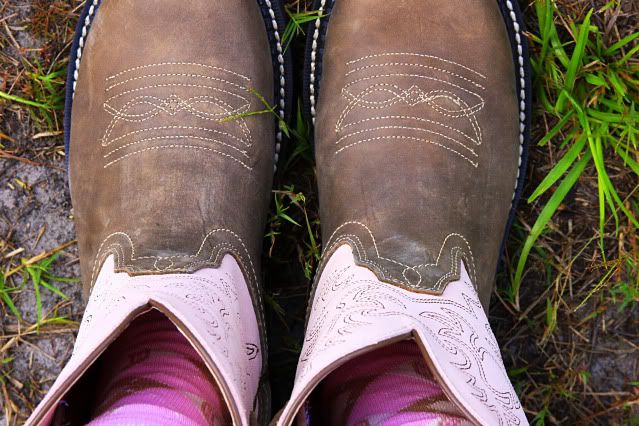 You have to have the proper equipment to work with horses and donkeys. Well, at least if you are going to be walking where they've been walking. How do you like my pink boots - lol!


Mark and I headed out early this morning to pick up Mona and Hershey and brought them home to the ranch. They looked so little in our big horse trailer. They stood practically on top of each other the whole time.


When we drove up to the ranch, Gus and Rascal kept a lookout. I think they could tell there was someone new in the trailer.


After luring the big boys into their stalls with some feed, it was time to get the donkeys onto the field. Mona really didn't want to get out of the trailer. It took some coersion and I think Mark finally had to pick her up and set her on the ground - lol!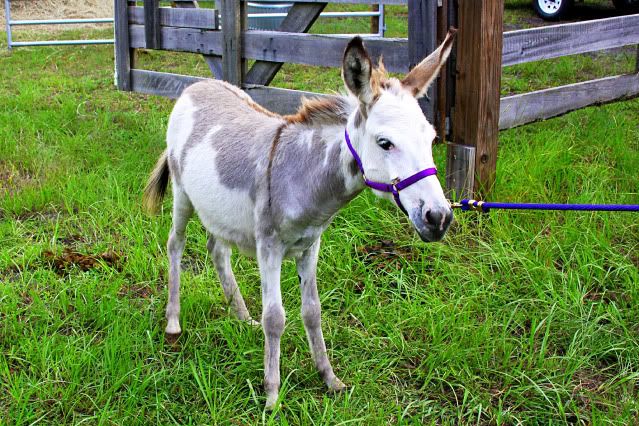 Here you can see us dragging - I mean walking - her into the barn.


Hershey made things easy by climbing out on her own. I guess she saw all that green grass and just went for it.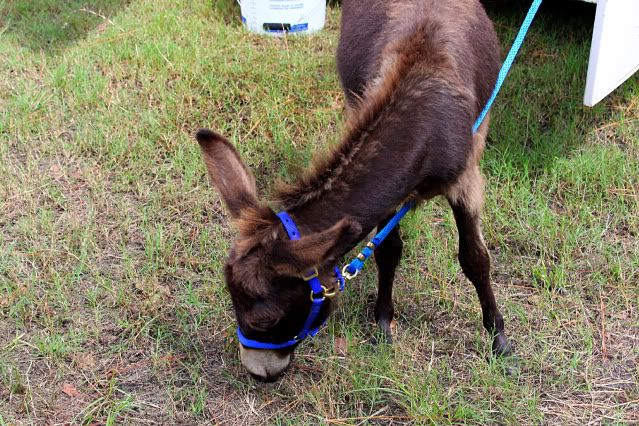 At least she made things easy, with the exception of getting all tangled up in her lead.


We moved the two of them into their stall in the barn. Mark had it set up with their feed buckets, hay, and bedding. Even though they each had a feed bucket, they both ate out of one bucket until it was empty, then went to the second.


My sweet babies :O).


Mark let the boys out of the stalls so they could check out the mini donkeys. It looks like Rascal is wondering what those little bitty things are.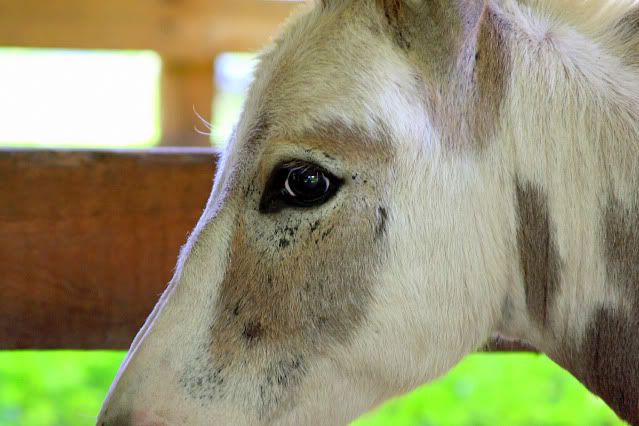 Mona finally found the hay bale. It helped that I was sitting on it, holding a handful of hay out to her. She came right up to me and started eating.


Gus looking at them from outside the barn.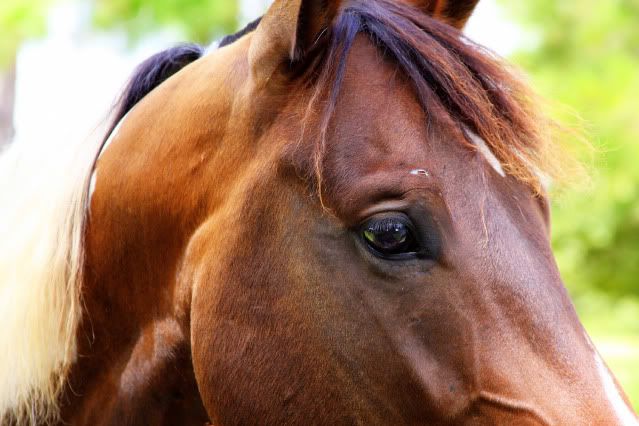 I love this picture of Rascal, so much you get to see it twice :), just because I can - it's my blog!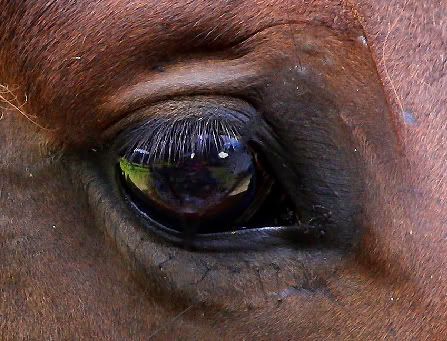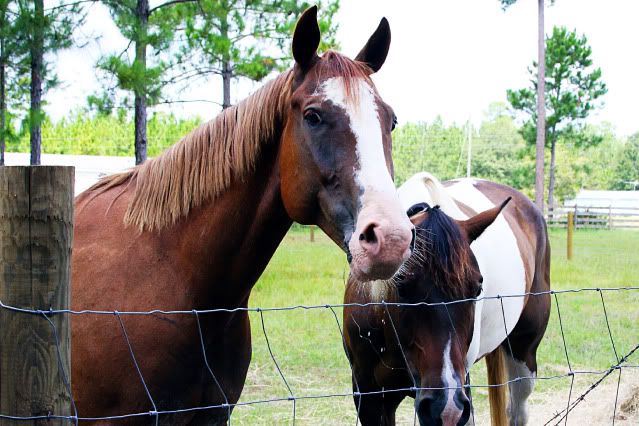 I love these last shots of Gus and Rascal drinking out of their water tank. You can see the water dripping off Gus' chin. What a sweetheart! (Hey, Mark! I called your big male horse a sweetheart :O)). We left the minis in the barn. We'll keep the big ones and the little ones separated for a day or two, until they get more used to each other. Still looking for one more horse!