Fix-It-Friday at I ♥ Faces is a fun challenge where we get to take a photo they provide us and edit it any way we like. Then everyone posts their edits and you get to check them all out and learn from other photographers!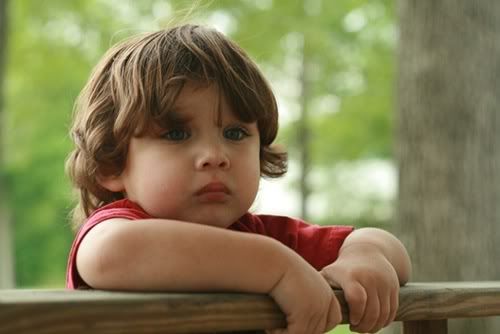 This is the photo given to us this week. My first impressions were: isn't that a sweet little face! and, wow! the whole picture needs to be lightened up.
This is my first edit. I used Picasa to lighten the picture and add a touch of glow. Then I went to PSCS3 and took the contrast down and cleaned up the eyes. In cropping, I rotated the picture a little to give it a fun look!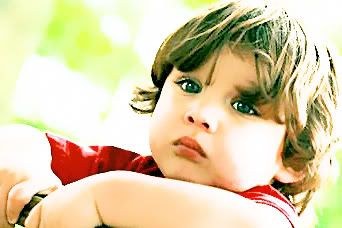 I took that same edited photo, rotated into a reverse angle, and used the mcpactions.com Urban Cover Model action.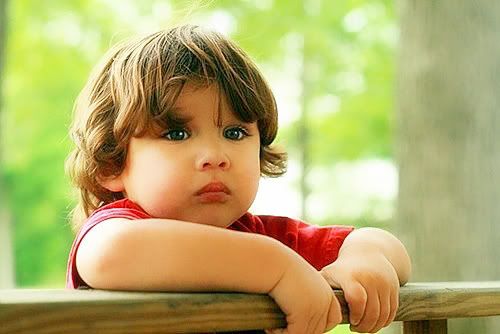 Here I left the angle the same as the original shot. I cropped in a little closer on the left, so the photo wouldn't be so centered. With this - your eye travels from left to right across the photo easier. I also dropped out a little of the background.
And in this last photo, I again rotated into a reverse angle, then used the mcpactions.com Coloring Book, Cocoa Twist action. I love www.mcpactions.com actions! and I use them alot!
Just because I can :O). mcpactions.com Blog-It Boards action :O). To check out everyone else's edits - or to add your own - just click
here
and visit I ♥ Faces. It's a lot of fun!