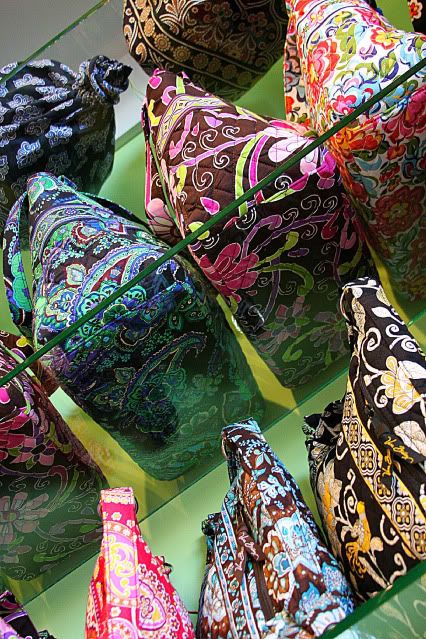 Kali and I recently spent a week with family near Atlanta. We were out visiting an outdoor mall one afternoon when my niece asked if we liked Vera Bradley. Well, I immediately thought "of course! Who doesn't?" and answered in the affirmative. Kelly immediately detoured us across the road and into this little shop that had a few Vera Bradley items. I emphasize "a few." The above photo and the one just below show pretty much the stock they had on hand. Lots of other cool stuff in the store, just not much Vera Bradley.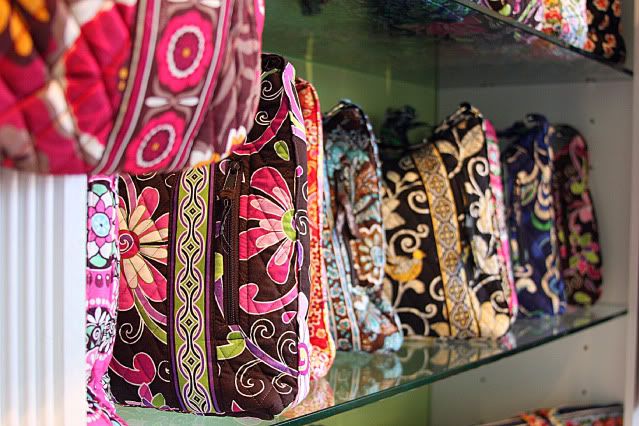 Not that it slowed us down all that much :). Kelly and I both had a hard time deciding between two bags in the new Blue Rhapsody pattern. I hung around waiting until Kelly picked the one she wanted, then I grabbed the one she left behind for myself.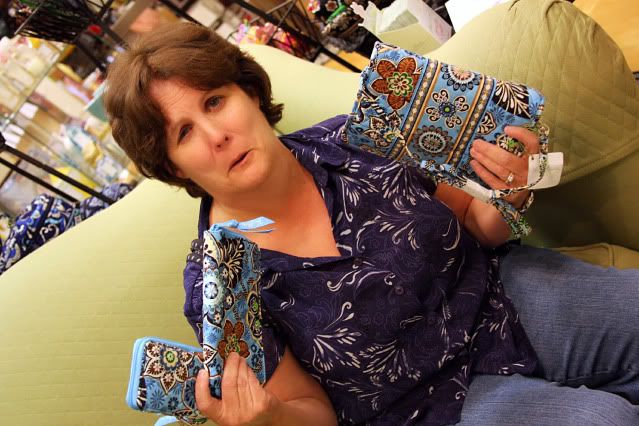 The next day Kelly and Sandy took us to another Vera Bradley store, this time a SERIOUS Vera Bradley store. The shelves were packed tight and they had racks of Vera in their storage room. Sandy had a hard time deciding on a wallet in the Bali Blue. Tough decisions, tough decisions! I don't even remember which one she decided on - lol!
(For those of you who know us - Sandy is Mark's sister and I love her!)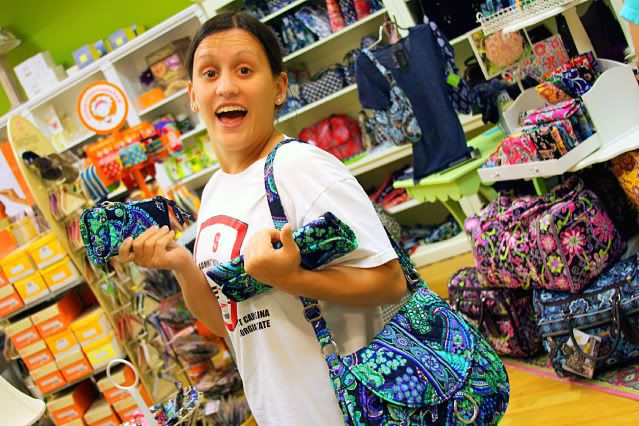 And this is Kelly trying to narrow down her decision! What a hoot! Isn't she great?!?


See what I mean? Rows packed tight! Love it!


Who can pick just one? I gotta have 'em all! (Just kidding. Sort of.)
Besides, who else do you know - besides Vera Bradley - that blogs about Vera Bradley?