If you follow my blog, you already know about Apolojax - our speech and debate chapter that Kali and I participate in.

Apolojax recently had the honor to be involved with the organizing and the execution of the 1st Annual Run For Their Lives 5-K Race.

RFTL is a non-profit organization with a 4-step purpose:
1) PROMOTE pro-life causes.
2) FUND local pro-life organizations and efforts.
3) CONNECT people to pro-life service opportunities.
4) EDUCATE people about the pro-life position.

Run For Their Lives condemns all abortion related violence.


Do you know someone who finds themself in an unplanned pregnancy?
Do you know someone who has had an abortion?
Do you know someone who is considering an abortion?

RFTL provides various resources of information and help on their website. You can find them here.

This 5-K race was a fundraiser to assist local agencies that educate and help young women who find themselves in a pregnancy situation. RFTL's stand is against abortion!


Yes, we got there before the crack of dawn when only Jacksonville's finest are awake. You'll notice the street lights were still on - lol! Our mission was to help set up tables, water stations, exhibits, food tables, the starting gate, and anything else we were asked to do. Apolojax provided close to 60 volunteers to help make this event a success.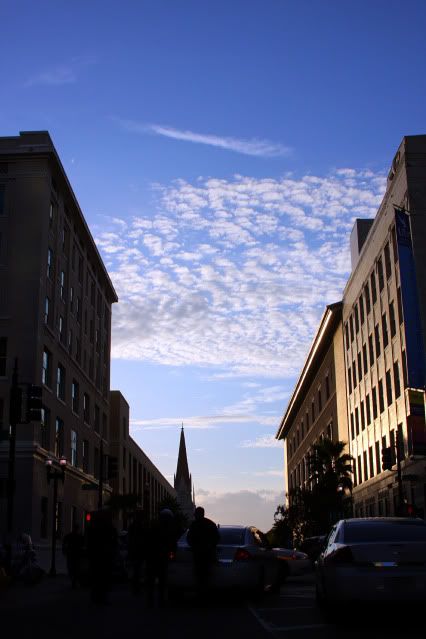 The morning skyline view. Trust me - it's been many years since I've seen the Jacksonville skyline that early in morning.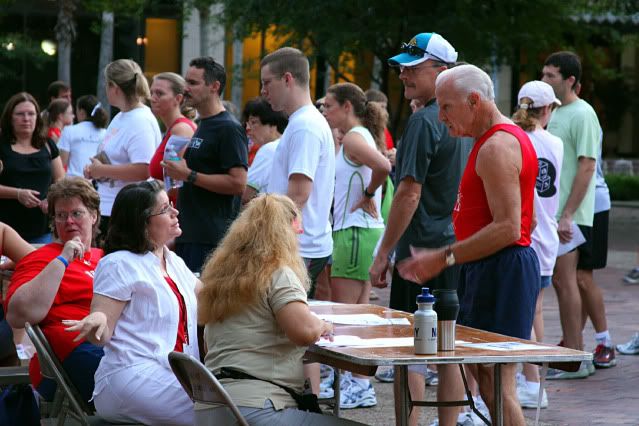 Apolojax helped man the registration table.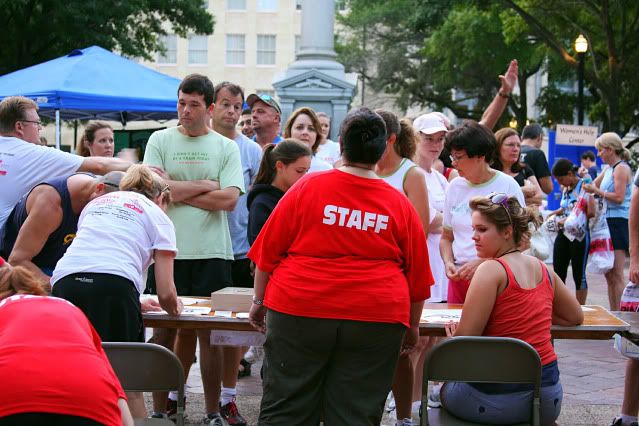 RFTL organizers were hoping for 300 runners. When the race started we had a little over 600 runners signed up and ready to run or walk in the first ever RFTL 5-K Race!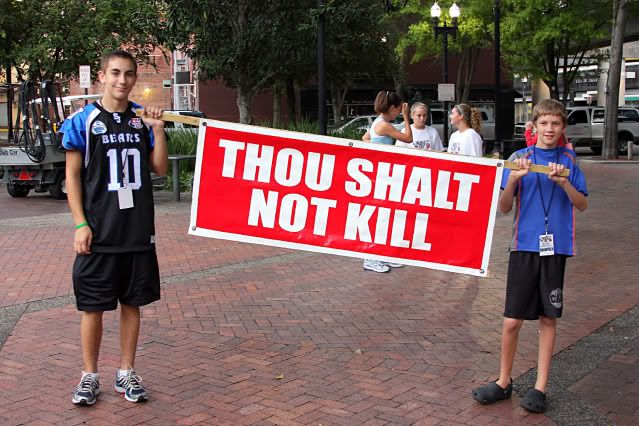 Two of our Apolojax members.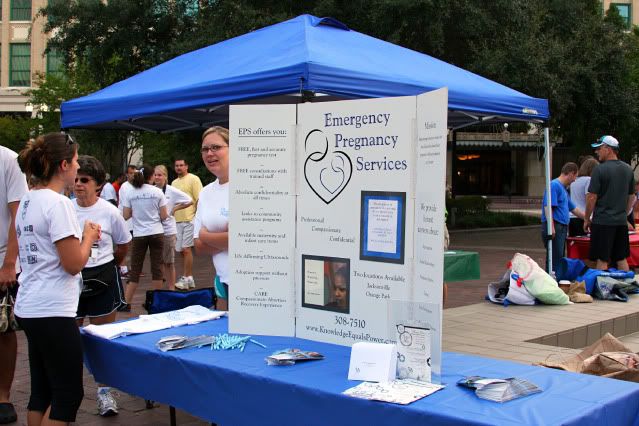 There were a lot of local organizations represented at the race.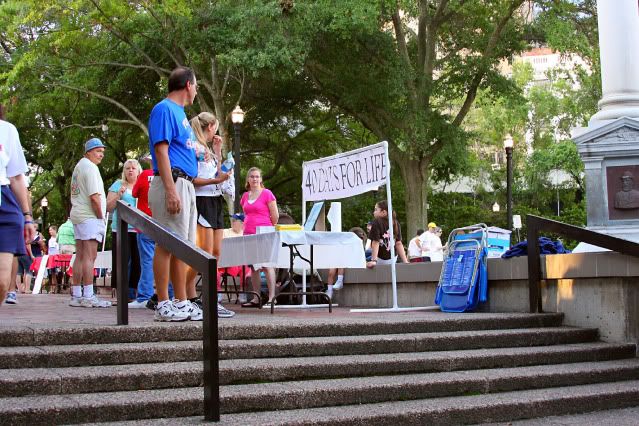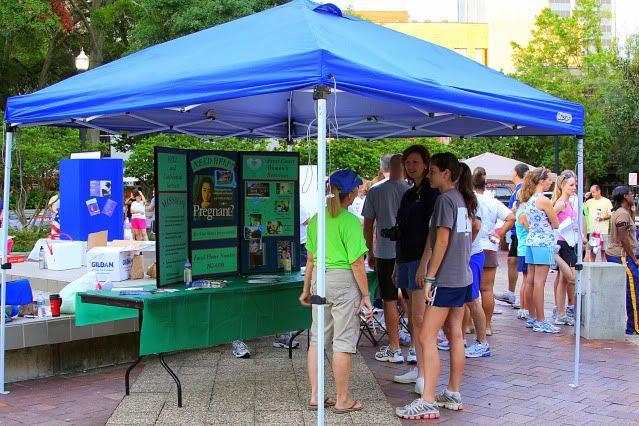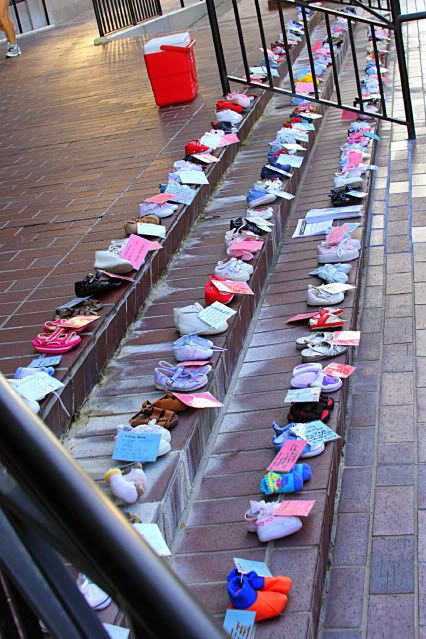 This was one moving display! Rebecca Porter is the current Keeper of the Shoes. This project was begun by a young college student who "began to think of the silent war which is ravaging lives in our Homeland everyday. She saw that as men and women risk their lives for our freedom, it is those 'freedoms' that are ending unbornlife."

She began collecting baby shoes to display on the Washington, DC Mall as a visual representation of how abortion has changed the face of our nation. There are over 1,000 tagged pairs of little shoes, and 1,800 total pairs collected. The following photos portray a portion of the shoes that were on display at our RFTL 5-K event.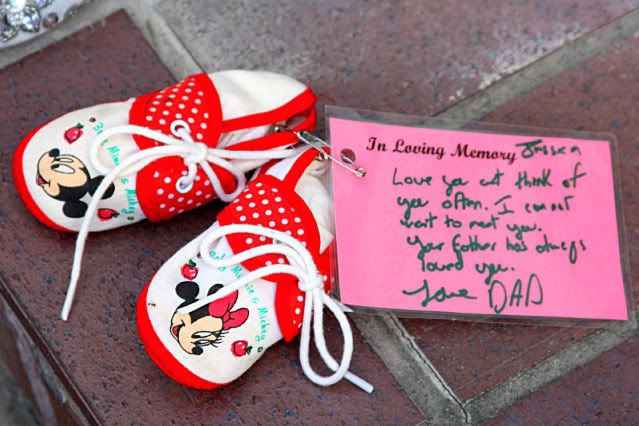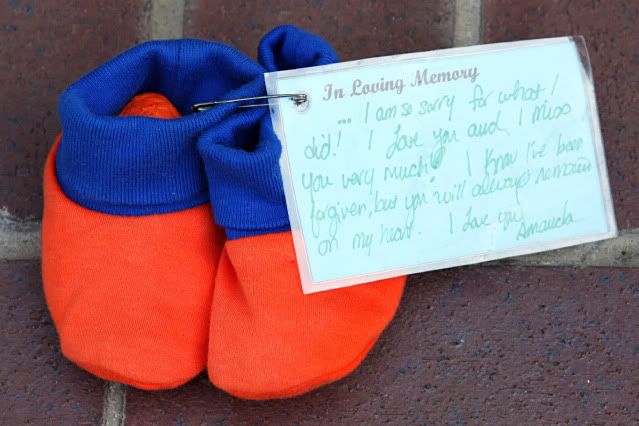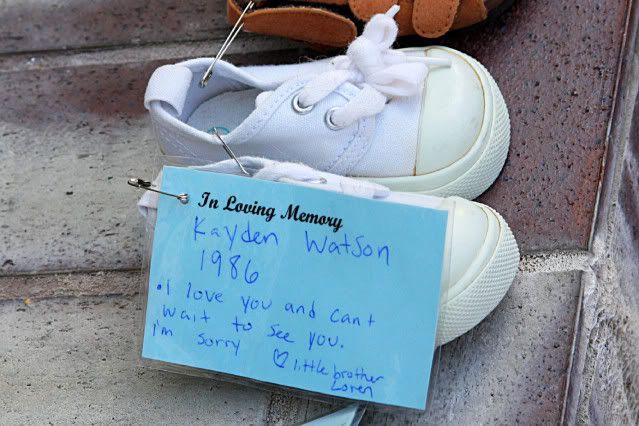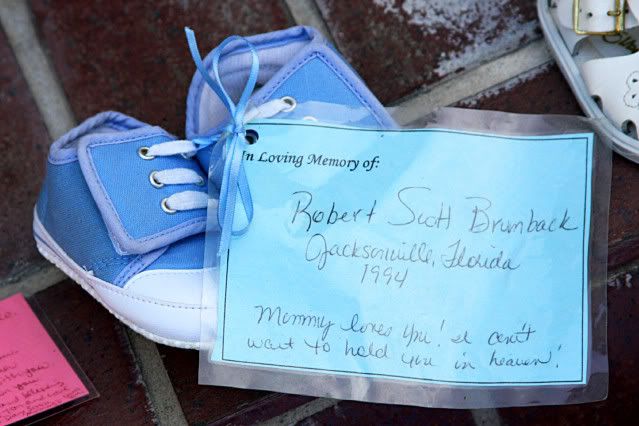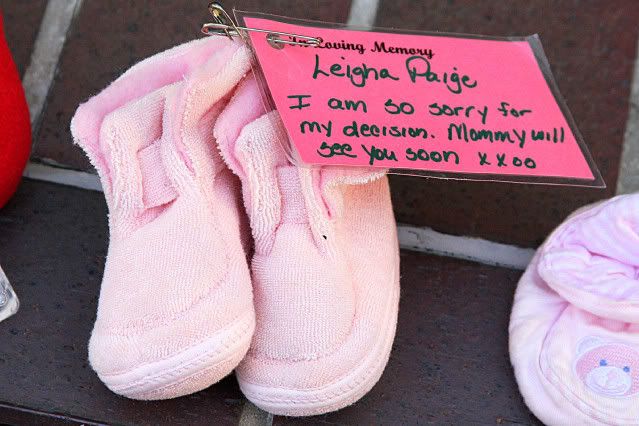 You can find out more about A Cry Without A Voice and the Keeper of the Shoes here.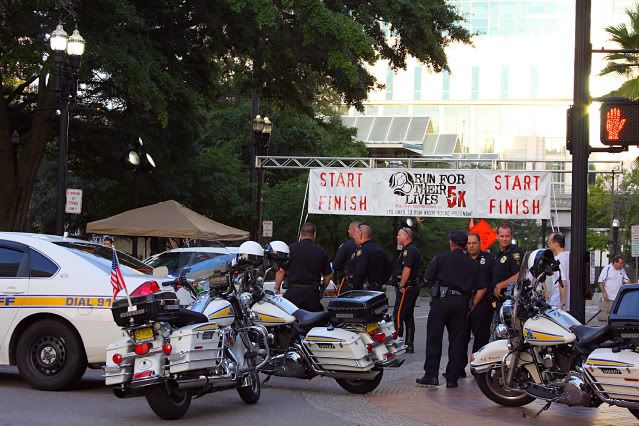 The Jacksonville Sheriff's Office provided lots of officers for our safety. They blocked roads and intersections, and they provided a motorcycle and car at the front of the race and units just behind the last walkers in line.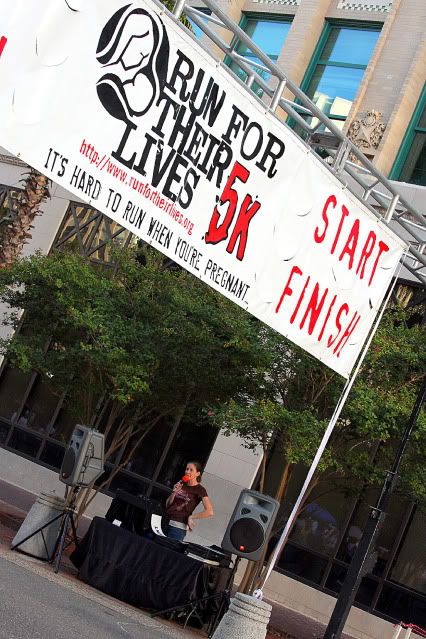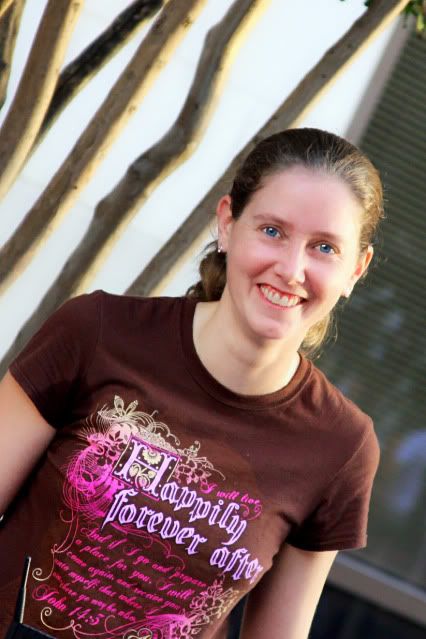 Omega Entertainment provided some great Christian music throughout the entire event. Tracey was wonderful! Her music selections were perfect! I loved I Run To You! I thought it was an excellent choice for the day!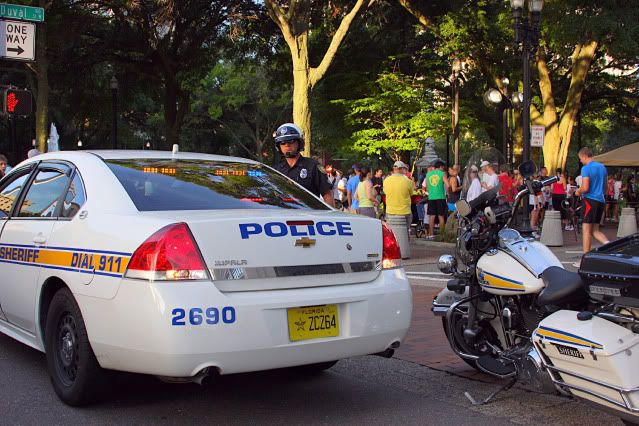 Getting everyone in place.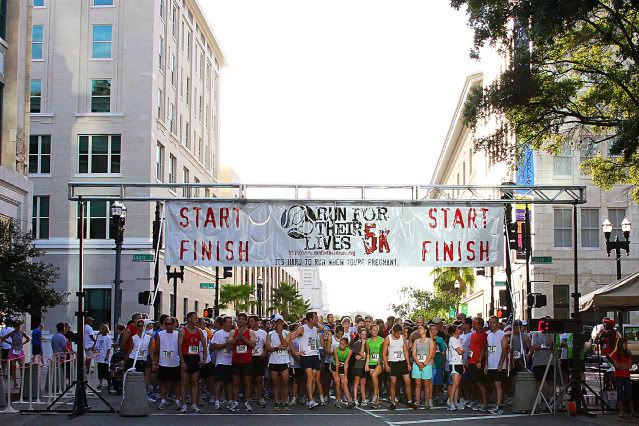 600+ runners and walkers take their places.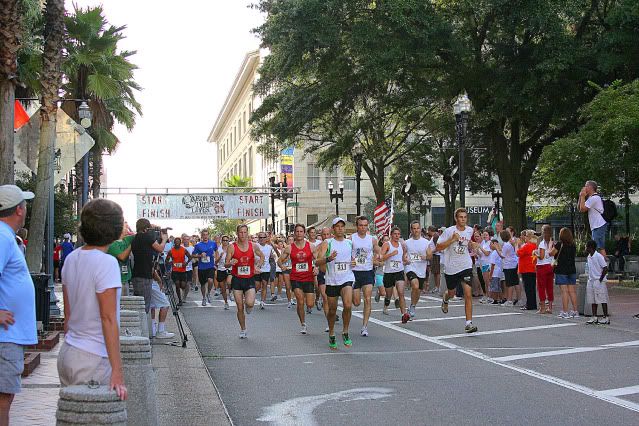 And they're off!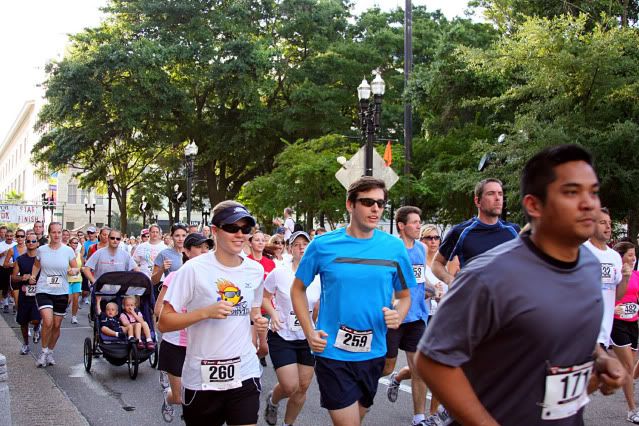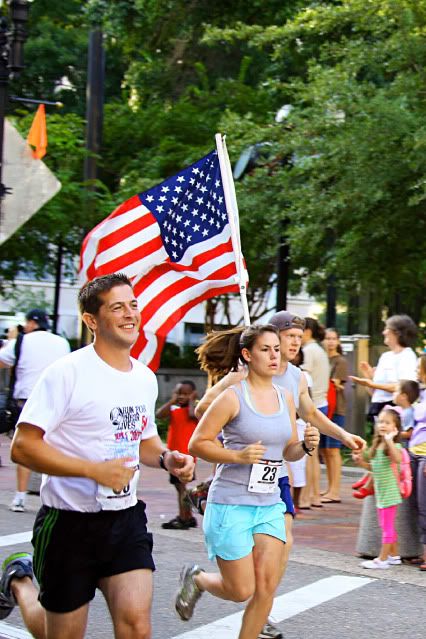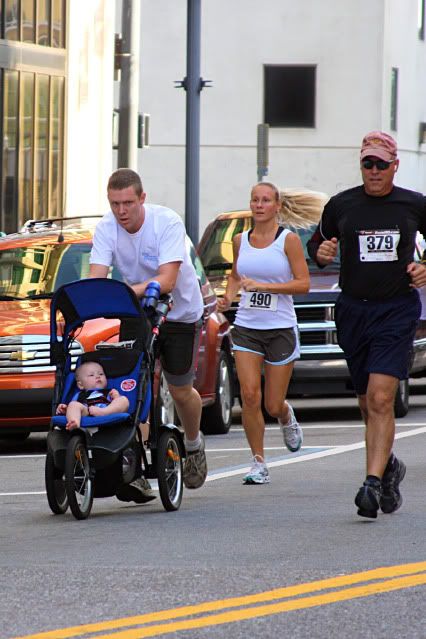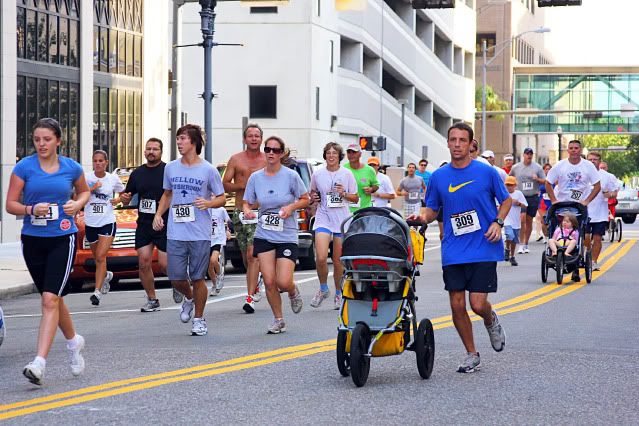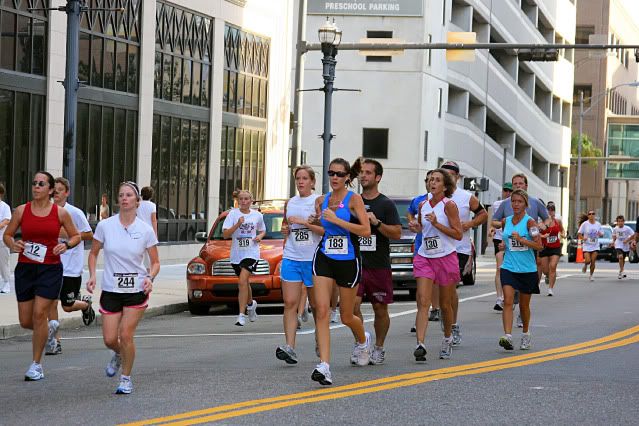 One awesome mom!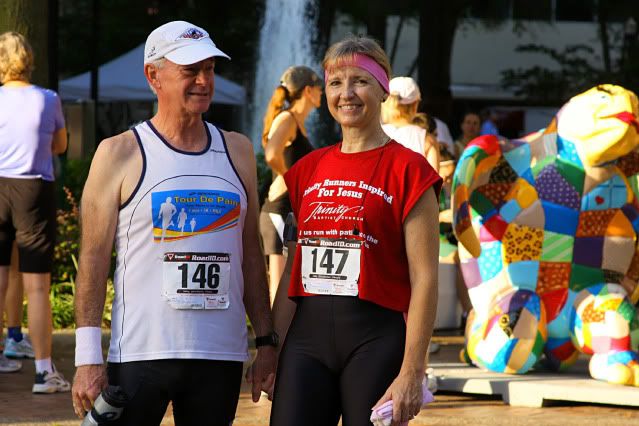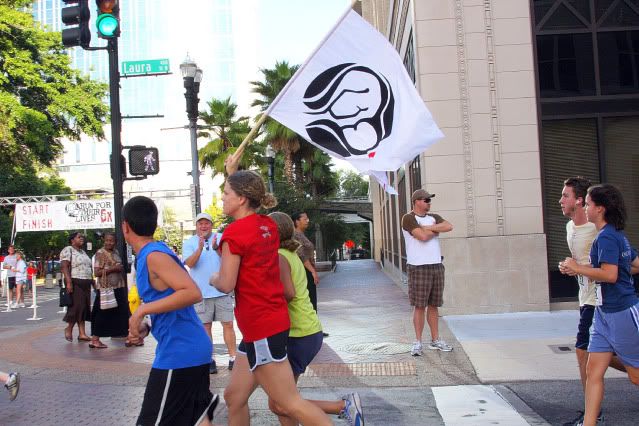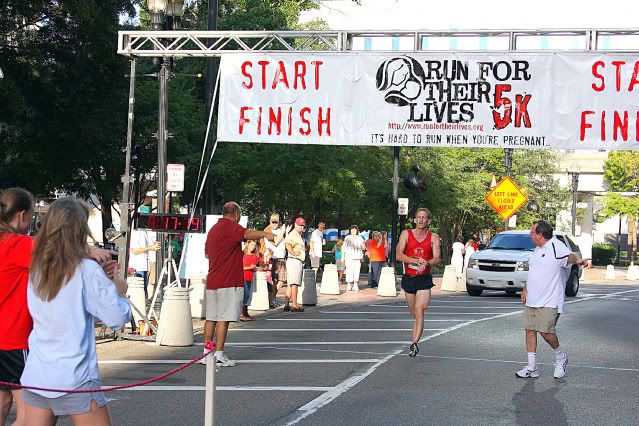 The first runner to cross the finish line!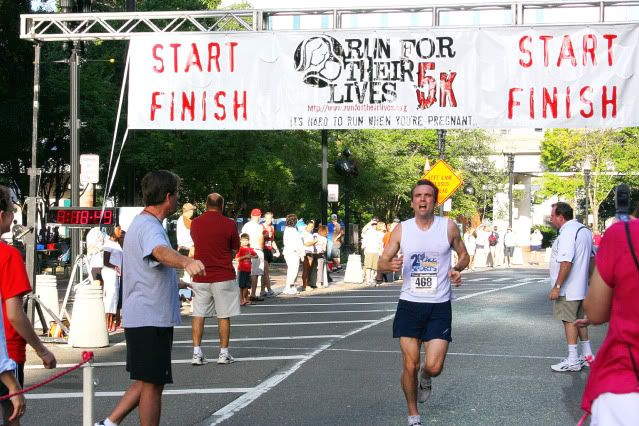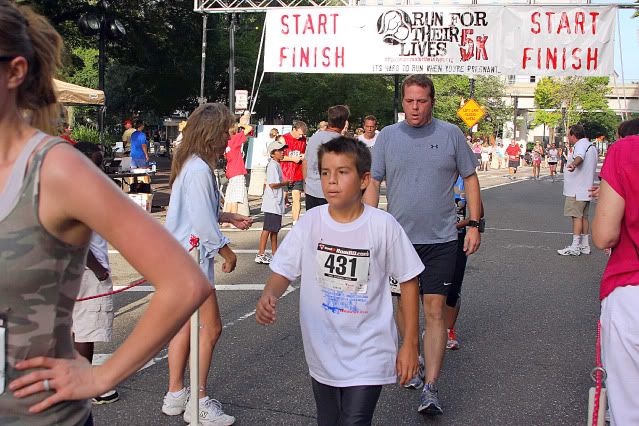 All ages. Fathers running with sons. Mothers running with daughters. Entire families running together.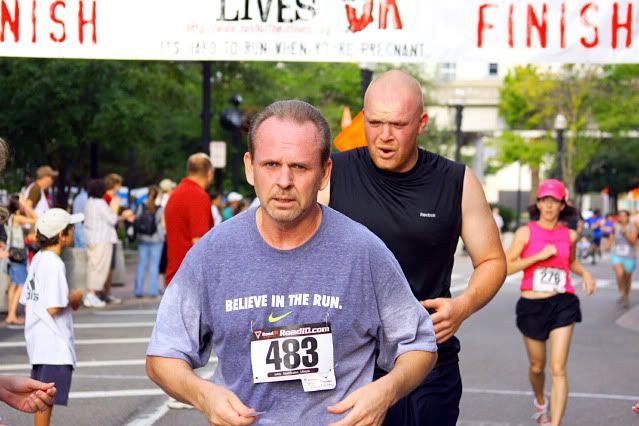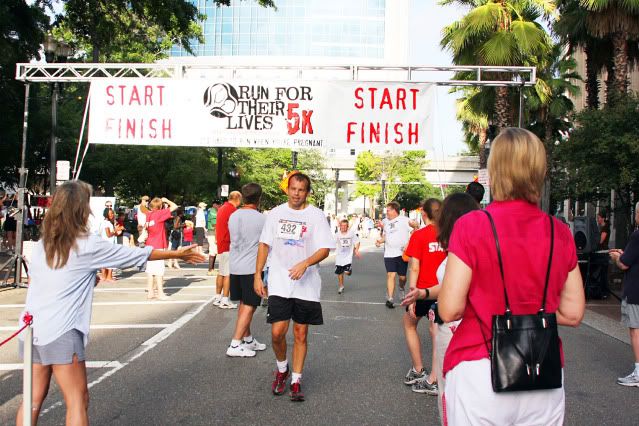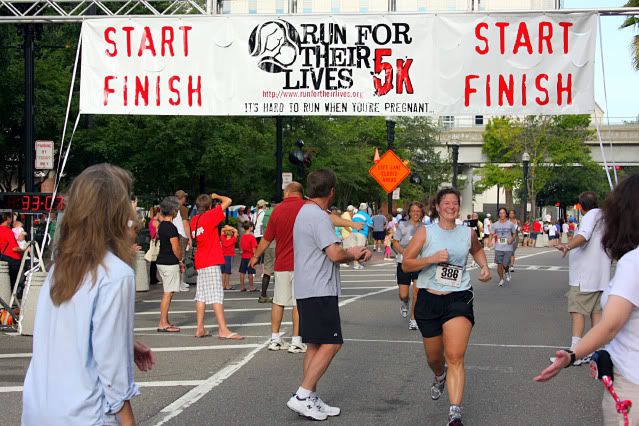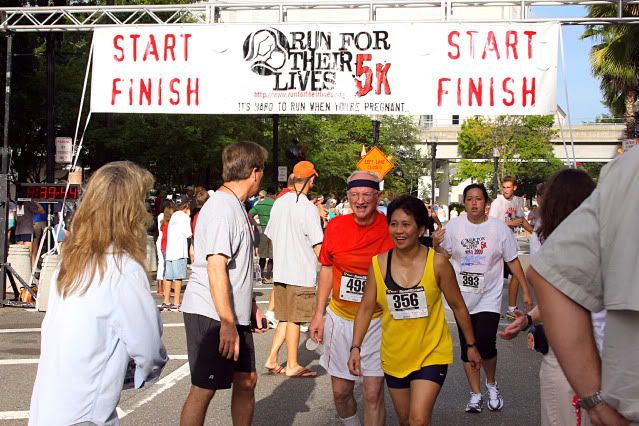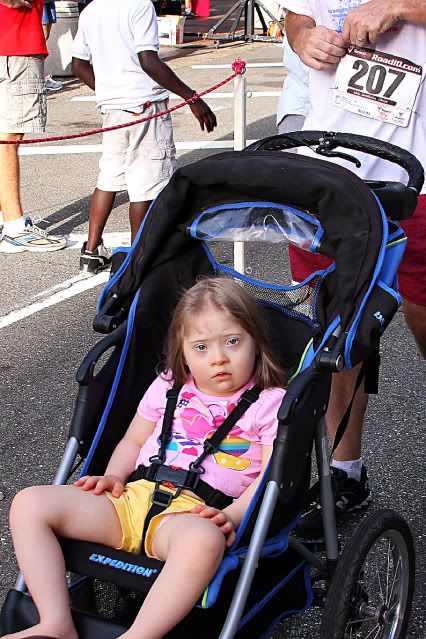 One beautiful angel!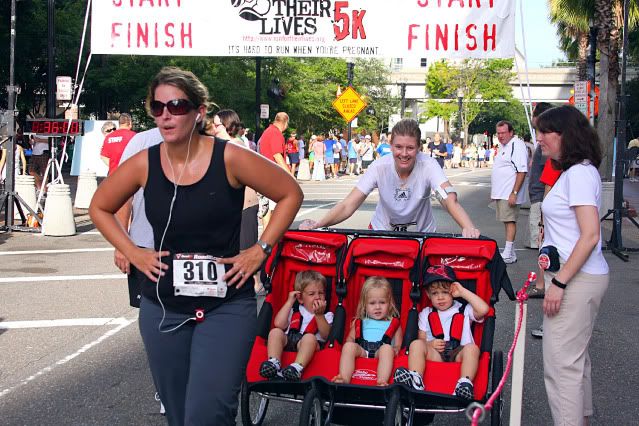 Here she is again. All the kids survived the run :).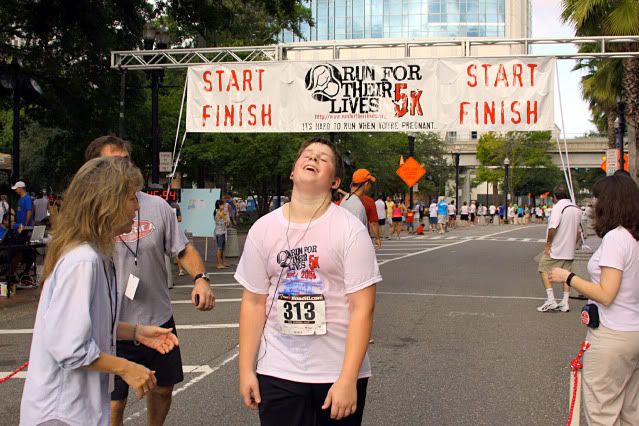 One "thank you, Lord! I can't believe I made it!" shot :O).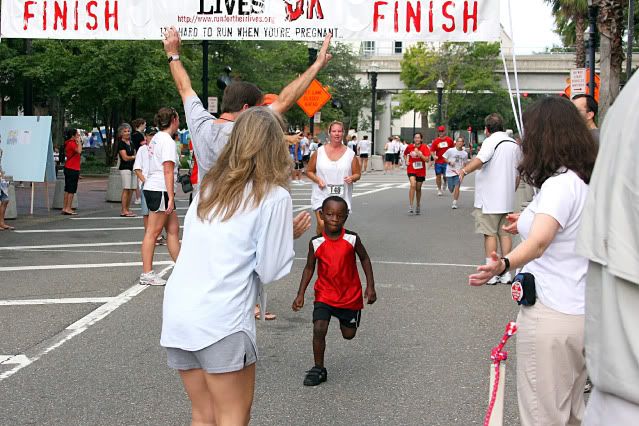 I loved the finish line staff! They were so excited for every single person that crossed that finish line! It was incredible to watch.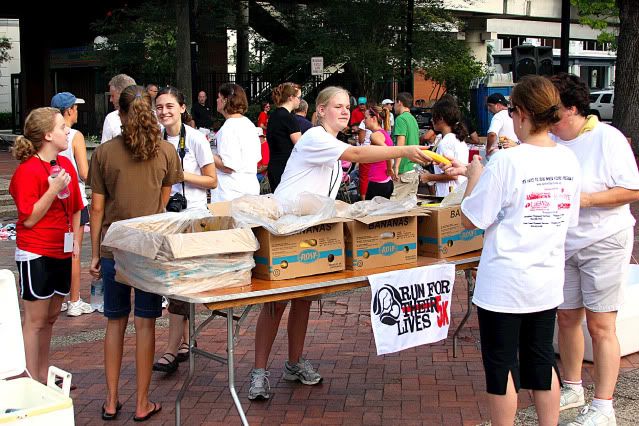 Apolojax handing out water, bagels, and bananas as the runners came in.


Banana Phone humor :O). That's my daughter Kali with the darker hair.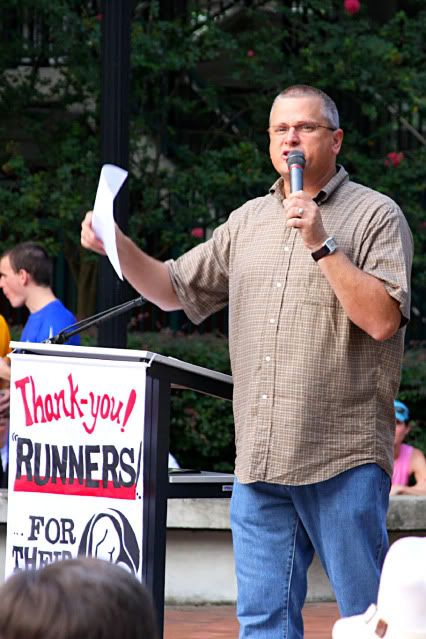 Tim Rigdon, our emcee for the after-race program.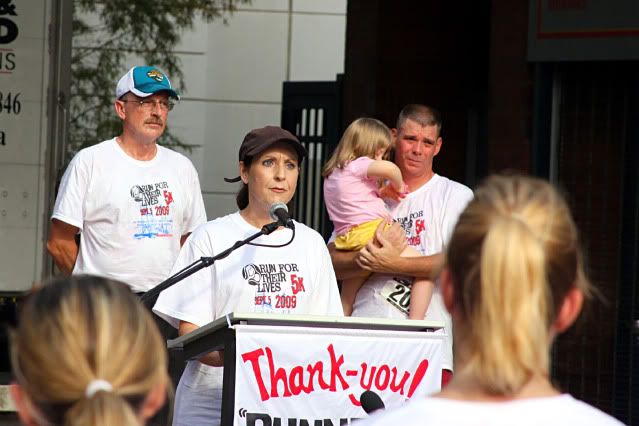 We heard from the various organizations represented and other speakers.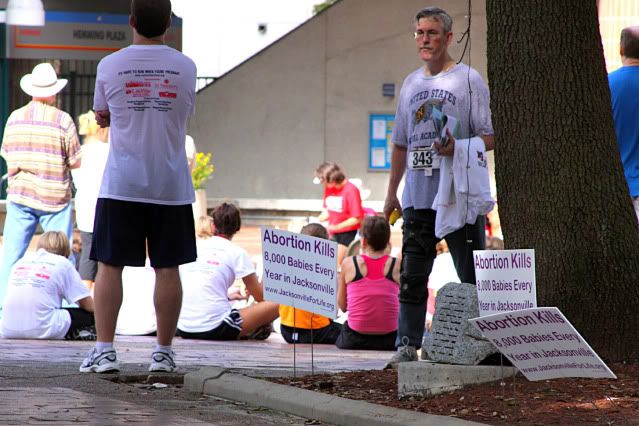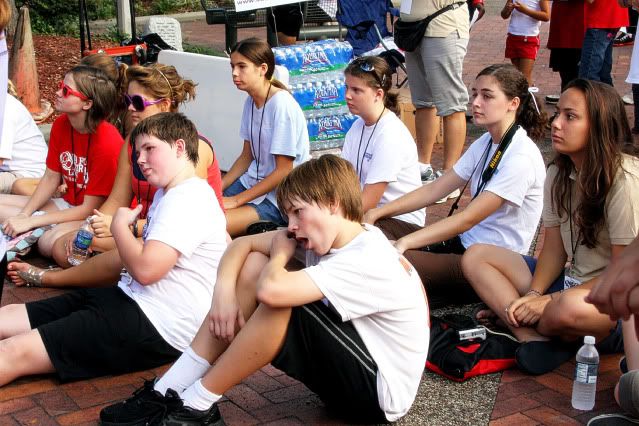 They sang a gorgeous song!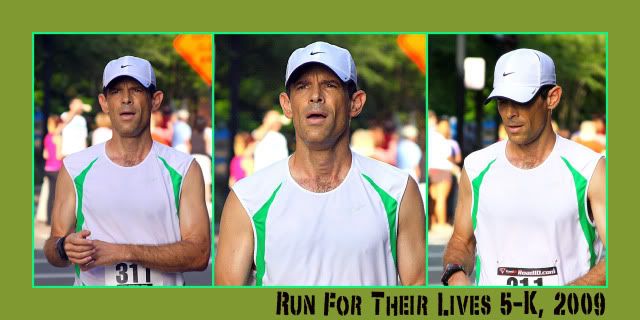 Some fun shots from the day.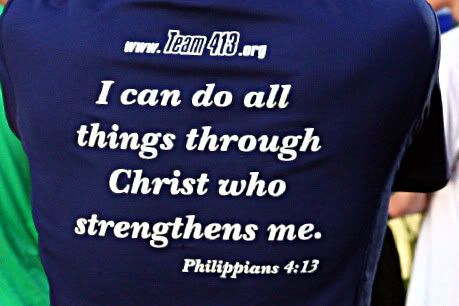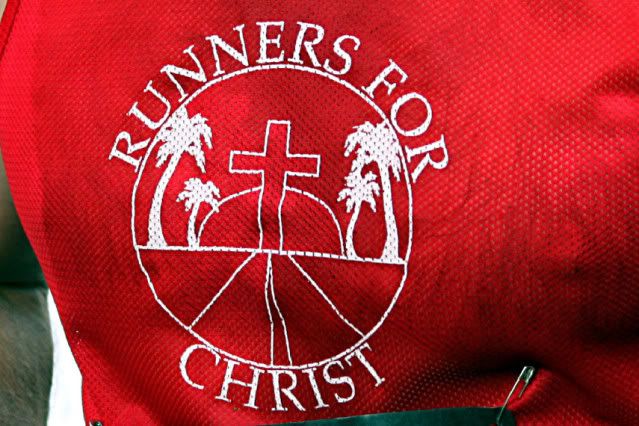 It was a great day! The city of Jacksonville saw over 600 runners come together in a first time event to raise money for agencies who take an active stand and speak out against abortion. We heard from women who had aborted their own babies and now work to prevent other young women making the same mistake. If you would like to learn more about this awesome event, or check out many, many more photos, just go to http://runfortheirlives.org Perhaps I'll be clicking your photo next year as you Run For Their Lives!

(Just a reminder: I never mention the names of children, other than my own, on this blog. Many of the children in these photos are known to me, but due to their ages I elect not to post their names. No offense kids, I love you!)