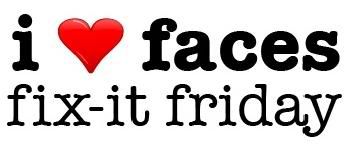 It's that time again at I ♥ Faces. The time when they provide us a photo that needs just a little punch to make it perfect. We get to edit it any way we want, then post it here. Let's get started.


Here is the original photo they gave us to work with. A sweet little face.


I liked the way the original was cropped, so I didn't do much with that other than remove the white border. Here are the steps I took:

Picasa: tune up highlights and shadows
pump up the contrast

PSCS3: auto levels
brought up saturation
took down the reds
brought up the blues
evened skin tone with brush tool
lightened skin under eyes
brightened the eyes and lips
noise reduction
sharpened edges

mcpactions.com: magic skin/powder action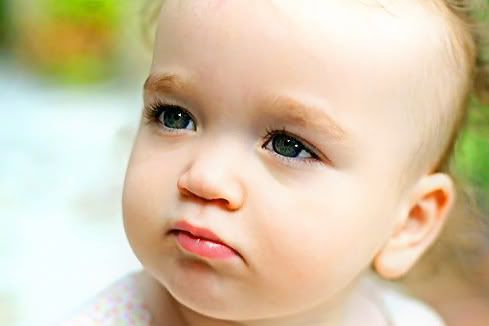 I didn't really do anything more than reverse the image. I like to do that so I can see what the photo looks like from that perspective :).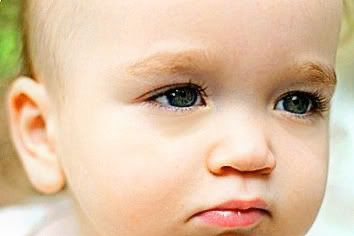 Here I rotated the photo a bit to the right and cropped in closer to highlight the eyes. My other steps were basically the same.


For this one I reversed the image and popped the eyes a bit more. Then I used mcpations.com Coloring Book, cocoa twist action, which really brings the eyes out more and takes the photo to a hightened black and white.

If you want to see what everyone else did with their edits this week, just visit I ♥ Faces here. It's a great way to learn editing tricks!