Meet a couple of real-life cowgirls. I'd tell you their names, but I don't post names of children here, other than my daughter that is. What I can tell you is that these two little beauties are my grand-daughters :).

Gorgeous and decked out in pink princess tops, jeans, and boots.

One is actually wearing Tony Llama boots!!!

I don't even have Tony Llama boots!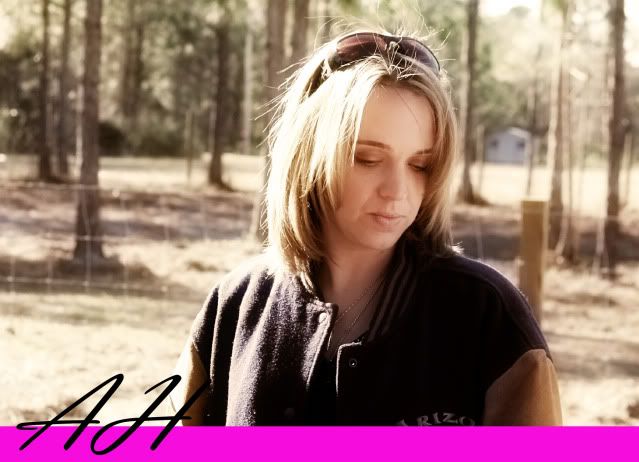 Here's their beautiful mom - Nicole.

And, yes, she is wearing pink, you just can't see it in this particular shot :).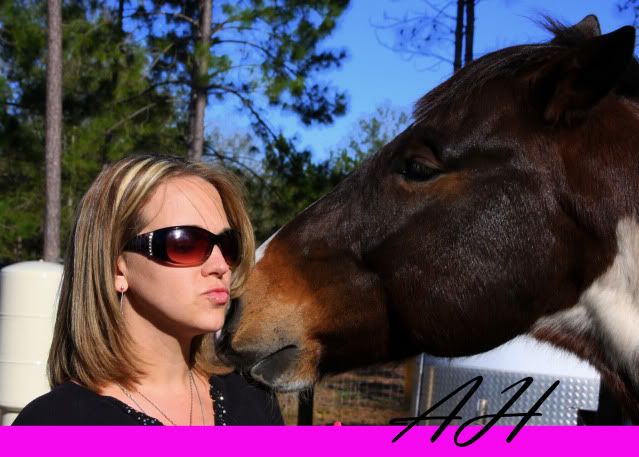 They spent an afternoon at the ranch with us recently. Still not seeing that pink . . . .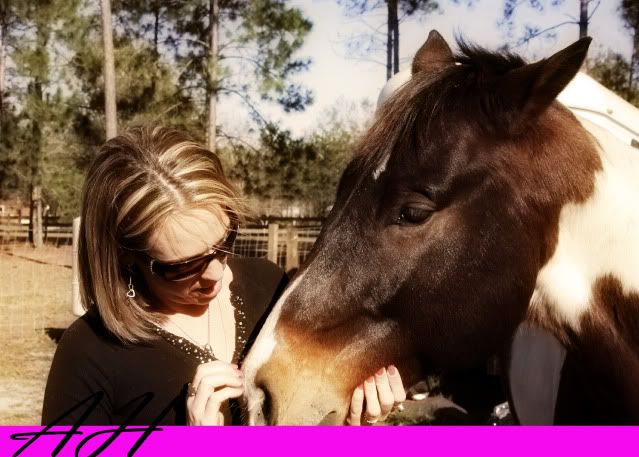 . . . . almost.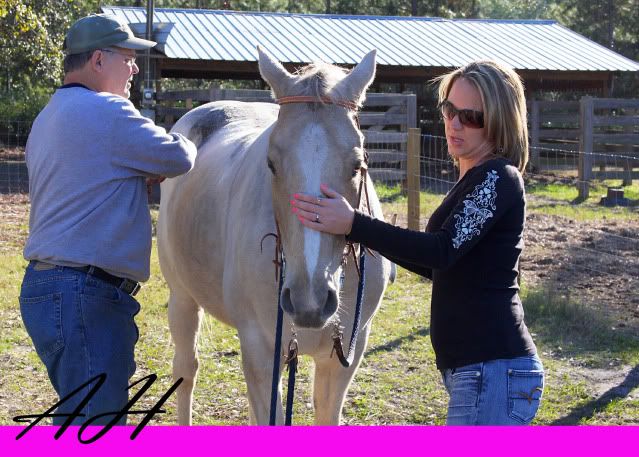 OK, check out the nails . . . . because real cowgirls wear pink!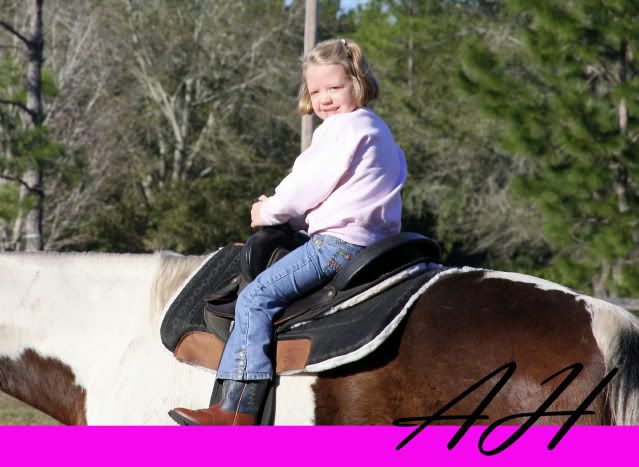 There's no real rhyme or reason to the ordering of these pictures :).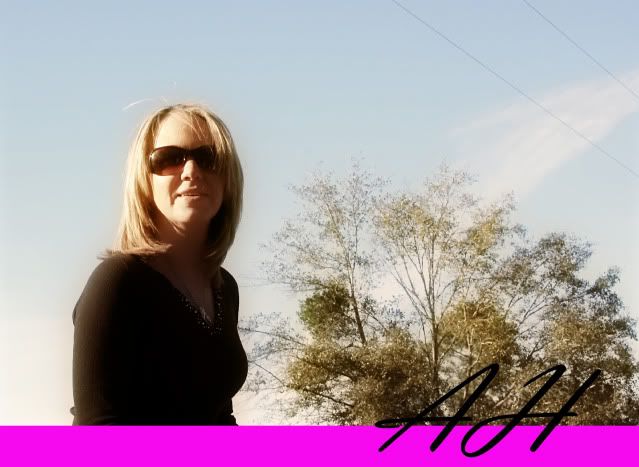 OK, I've been playing with this pink/sepia-toned editing program.

A lot.

I think it really makes these shots look western-y and cowgirl-y :).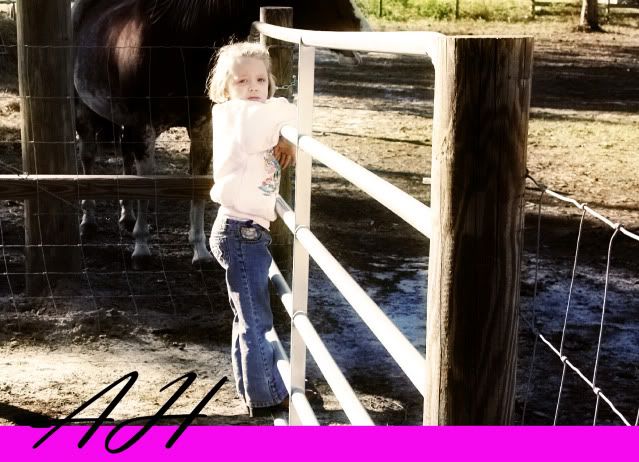 Rustic and ranch-y.


Mark put Nicole on Sawyer and off he went! I love the way Nicole's hair is blowing out behind her as Sawyer takes off across the field.


Then, she reigns him in and shows him who is the boss!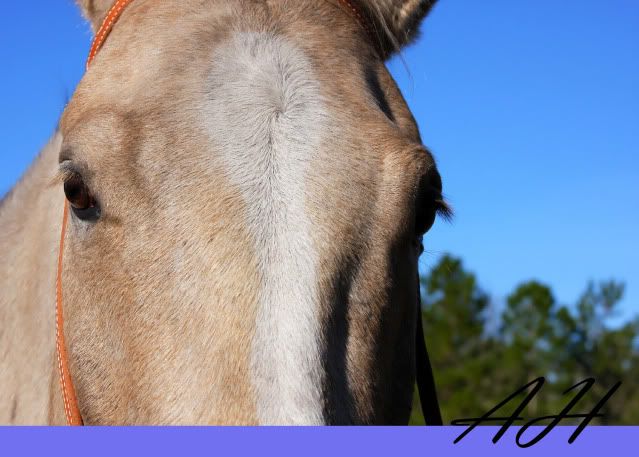 No! It isn't you! Re-read the last caption!

(And, I'm sorry, but I couldn't make my signature bar pink here - Sawyer is a boy!)


That's better :). That's Rascal behind Sawyer. He is a calm horse :).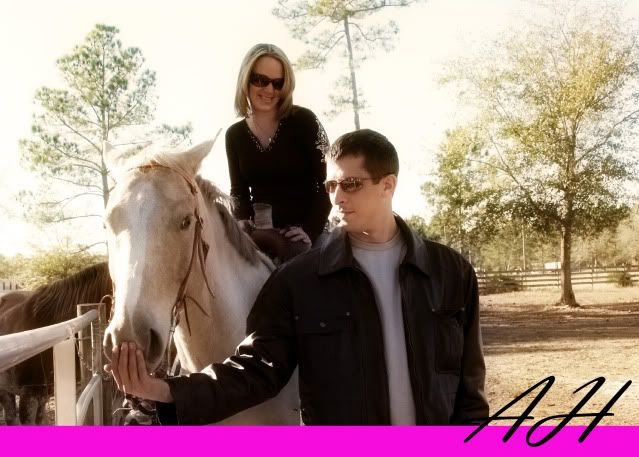 This is Dale.

Nicole's facebook status yesterday said she was in love.

This would be whom she was speaking of :).

Are you paying attention, Sandy?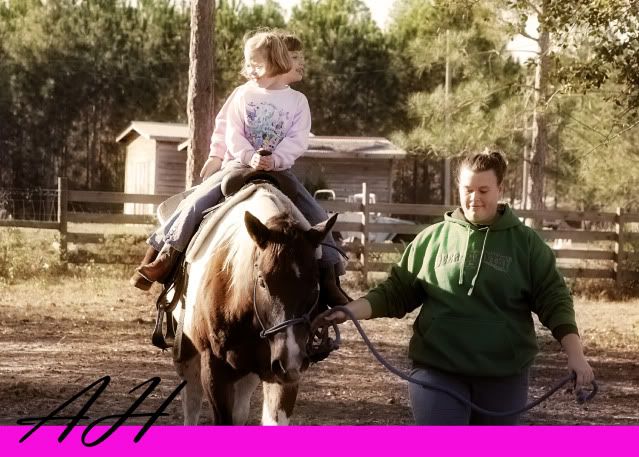 Lindsey is our neighbor. She loves our horses, and us hopefully. We love Lindsey!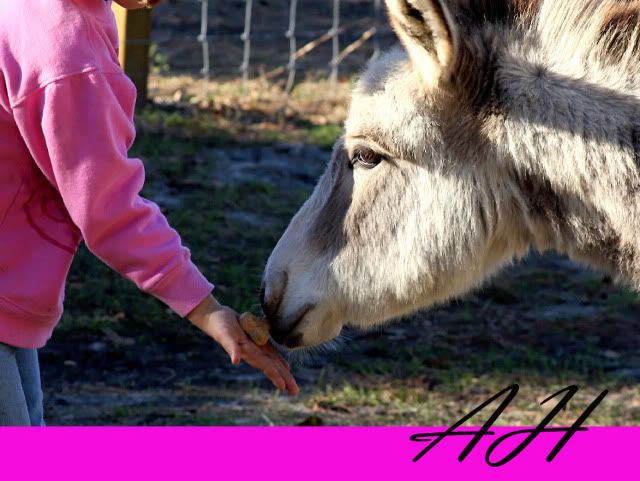 Treats! Mona loves treats! More than feed! More than hay!


So does Hershey, but not as much as Mona!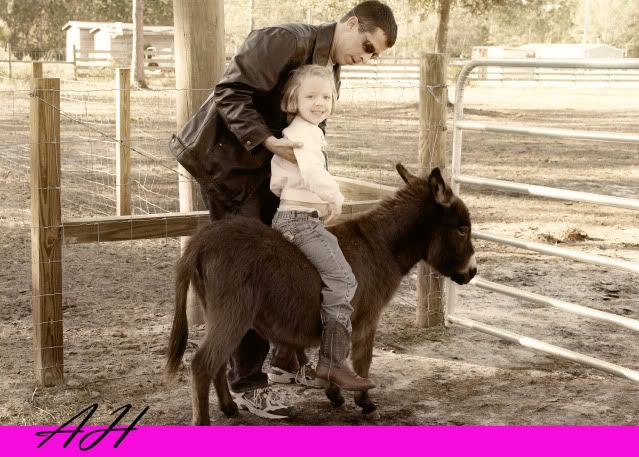 Then we had this fun idea! Let's put a sweet little princess on a mini-donkey and see what happens! Fun, right?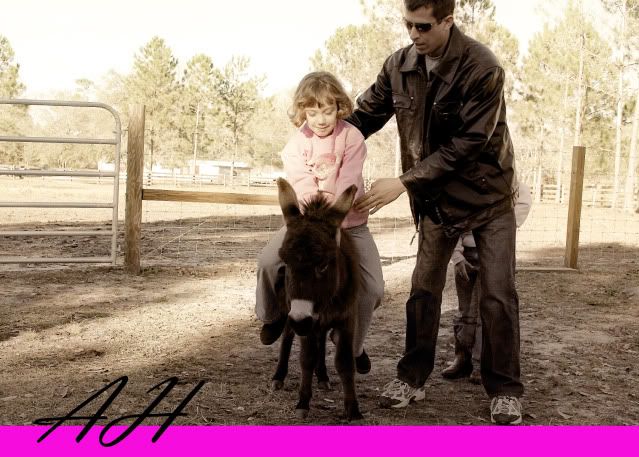 Actually, Hershey didn't mind it at all.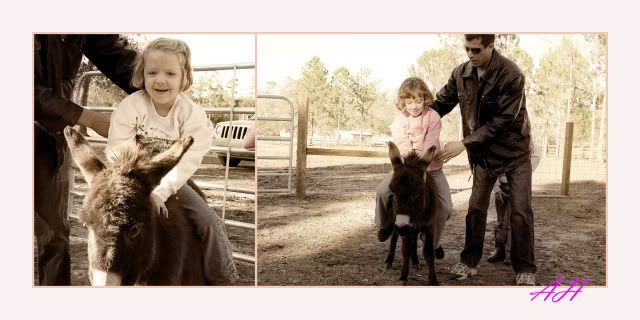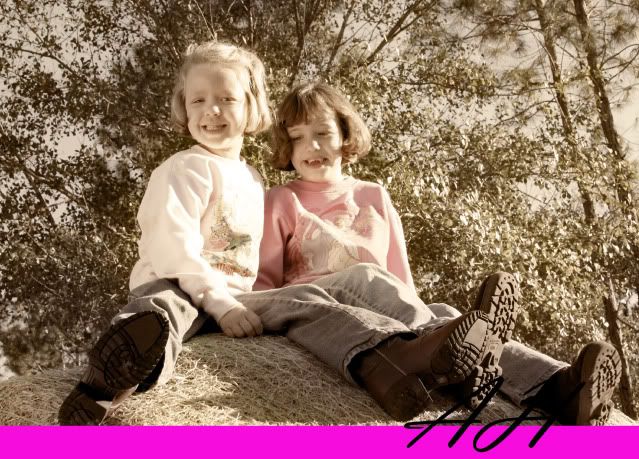 Life on the farm is kind of layed back...oh wait! That would be John Denver. Sorry, girls!


I told you Hershey likes treats! Open wide!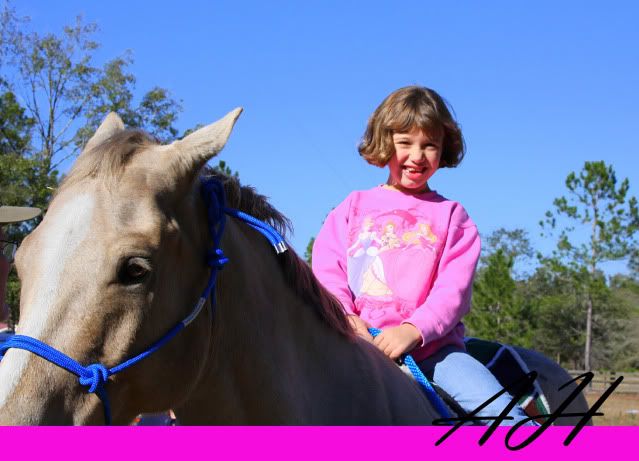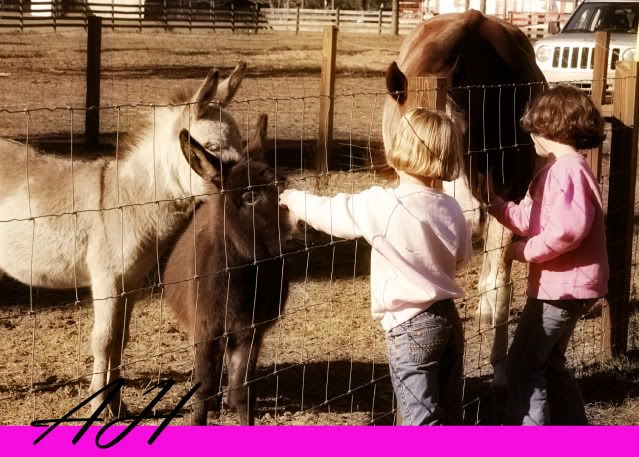 Did I mention they love treats?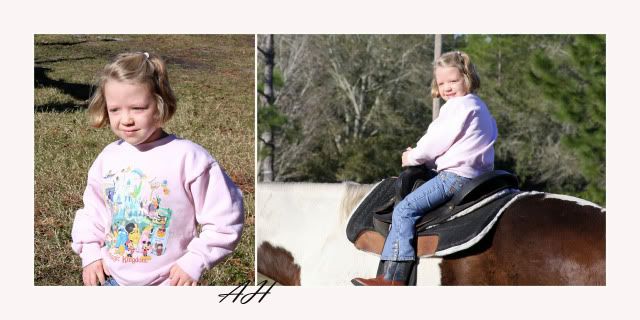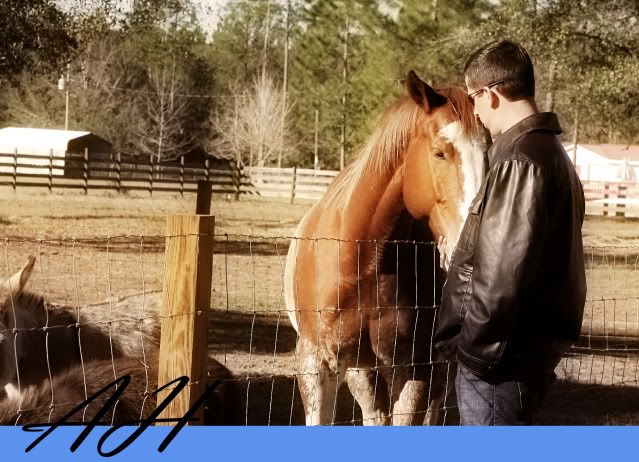 They all love to be loved on :). (Notice the blue bar. No cowgirls in this shot!)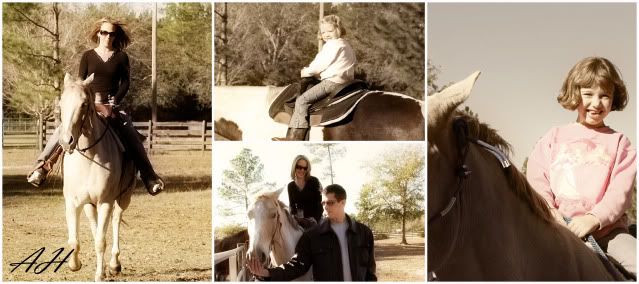 We had a great time. Thanks, Nicole! I love you!